The dawn of a new age….
CEO North America / February 2023 – March 2023
Our February / March issue is out as we settle into 2023, amid daily reminders that our world is at a dramatically different point than it was just a year ago. In light of so many rapid changes, engaging in candid dialogues with six stellar CEOs has been inspiring. These leaders know that while navigating these pivotal times, it's not merely competition that matters. Their ethical sensibilities, proactive thinking, and long-term visions speak to a more transparent, prescient, and adaptive standard in global business.
It's exciting to be on the threshold of this next industrial revolution as the Internet of Things (IoT) continues to improve manufacturing processes through automation and powerful data-tracking capabilities. Companies leveraging this power are on course to enjoy a smarter, more profitable future.
In this issue, Eightfold explores the re-emerging U.S. micro-chip industry, while Harvard Business Review examines the U.S. semiconductor supply chain. BCG offers details about how to create and maintain a more robust, resilient, and future-proof supply chain. EY provides valuable insight into adapting operations in quickly changing times. McKinsey explains why a nuanced version of global integration is here to stay, and RBC presents a detailed Canadian economic outlook.
The Editors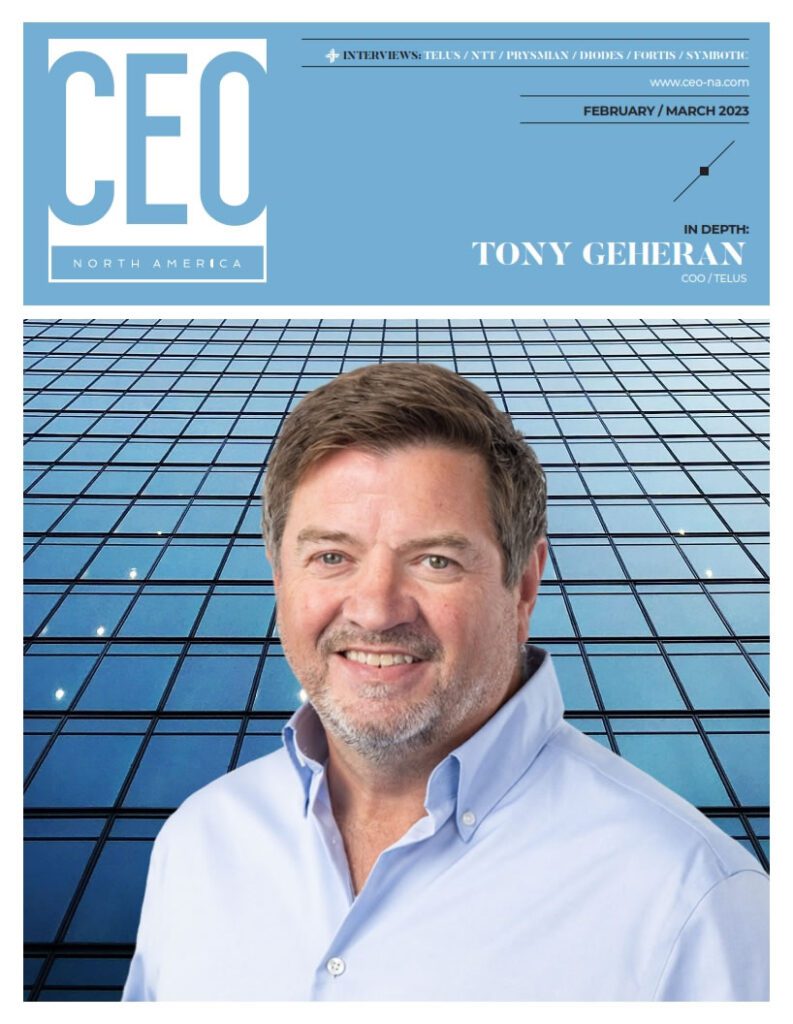 In Depth Interviews with…
Tony Geheran, COO, TELUS Corporation Page 54
Eric Clark CEO, Americas Division NTT Ltd., – Page 70
Andrea Pirondini, CEO, Prysmian Group North America – Page 80
Dr. Keh-Shew Lu, Chairman, President, CEO – Diodes Inc. – Page 96
John O. Wynne, Jr., President, CEO, Fortis Solutions – Page 106
John Rick Cohen, Chairman and CEO, Symbotic – Page 114
Would your business benefit from our executive and investor readership in 2023? Get in touch!
You can also read our previous Issues of CEO North America.
Why Tech Companies Are Moving to Texas and Florida
Elon Musk Inventions: Top 10 developments Positively Impacting Society