Optimism Amid Uncertainty
CEO North America – June July 2022
With inflation levels not seen in four decades and the Federal Reserve raising interest rates aggressively, the summer of 2022 is adding new challenges for US and Canadian economy´s. Just when analysts thought the worst of the past turbulent couple of years was over; a new lockdown in China amid a surge in the omicron variant has slowed down international trade, while the Russian attack on Ukraine disrupted global supply chains resulting in rising oil and global food prices.
Economic contraction to start the year was worse than expected as weak business and private investment failed to offset strong consumer spending. Economists largely expect North America to rebound in the third quarter as some of the factors holding back growth early in the year subside. However, the changing geopolitical landscape is adding uncertainty to both markets and investors.
To fight high inflation, the US Central Bank approved two rate hikes this year totalling 75 basis points and announced further 50 basis point increases over the next several meetings. However, the final solution to tame inflation will be far from over in the short term.
With additional risks to the U.S. & Canada GDP growth this year and ongoing sanctions against Russia, energy prices are expected to remain high for the rest of the year. And yet, despite the incoming hurricane, there remains abundant optimism. All CEO´s we interviewed for this issue lead businesses across inflation-sensitive sectors and feel optimistic about the future and say they are ready to face the changing market. They all see feasible ways to overcome the current downturn and take advantage of the opportunities that will come.
At the forefront of addressing these challenges lies not only the implementing of lessons learned since 2020, but also adapting and moving faster to face the coming macro challenges.
We hope these insights will provide some food for thought that will enable your business to prevail and become stronger in this process.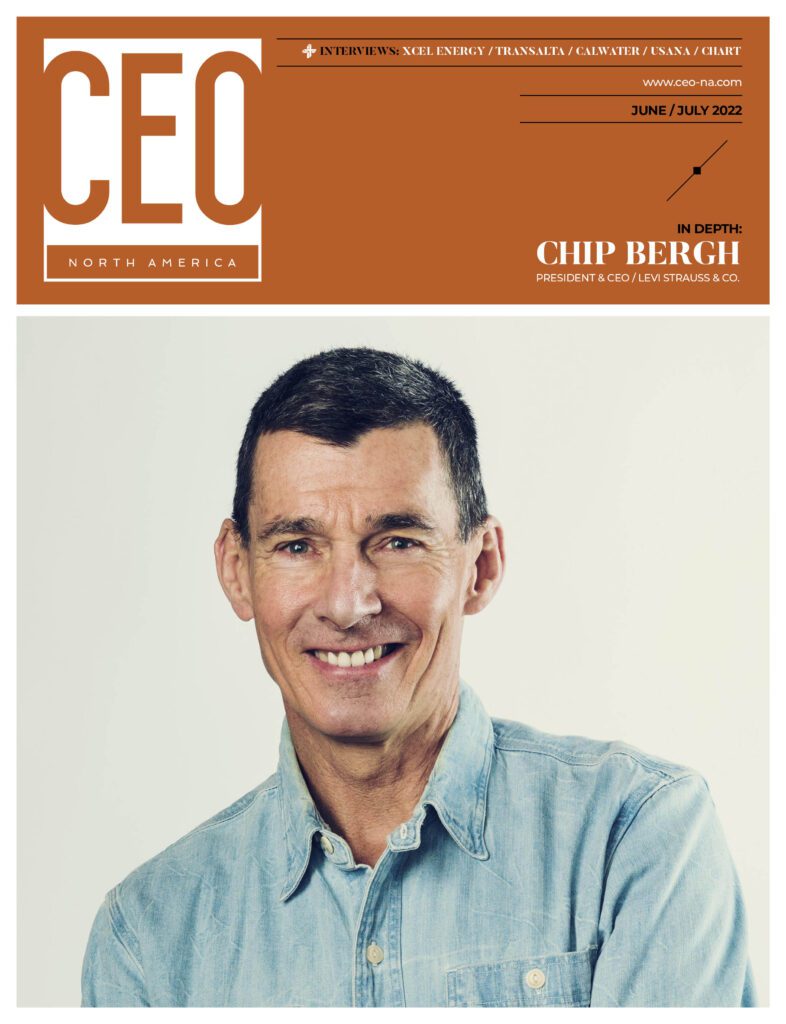 In Depth Interviews with…
Bob Frenzel, CEO, Xcel Energy – Page 46
Jillian Evanko, President & CEO, Chart Industries, Inc. – Page 64
John Kousinioris , President & CEO, TransAlta – Page 80
Marty Kropelnicki, CEO, California Water Service Group – Page 90
Chip Bergh, President & CEO, Levi Strauss & Co. – Page 104
Kevin Guest, Chairman & CEO, USANA Health Sciences – Page 110
John Mackey, CEO, Whole Foods Market – Page 122
You can also read our previous Issues of CEO North America.
CEO North America February-March 2022
Why Tech Companies Are Moving to Texas and Florida
Elon Musk Inventions: Top 10 developments Positively Impacting Society