ADAPTING TO STORMY WATERS
CEO North America April 2022 – Spring marked the shift from one calamity to another. A world already spooked by the COVID-19 pandemic saw itself faced with a new global disturbance: the invasion of Ukraine by Russia.
At the moment of writing it is not clear what this war will bring, aside from an already record-breaking stream of refugees and thousands of dead. This invasion is already dividing the world into blocks and BlackRock's Larry Fink even spoke of the "end of globalization" in a letter to shareholders.
By the time this edition is in the readers we hope the war will be over and Ukraine will be at peace, though it does not seem likely. We expect like in all wars many of the consequences will be unintended and unforeseen. It seems clear than energy prices and food prices will be severely effected globally, striking as always the poorest members of society.
How the global financial systems and global trade will be affected remains a mystery. It also remains to be seen how relations between western powers and the developing world evolve in the pressure cooker of economic warfare. Somehow it feels like great change is afoot.
We think the corporate world will learn to navigate these turbulent waters. This edition is full of examples of lightning quick innovation and adaptation. Several of the CEOs we have featured have led their companies through some of the most dynamic and complex business environments on record. Whatever the future holds, we remain confident that the global business community has the means to evolve and thrive.
Through the interconnected and interdependant global economy we hope the world can once more find its way to peace.
Business leaders in focus with a view to educating our readers in successful management and market strategies.
038-047 Ryan Napierski, CEO, Nuskin
048-055 Ravi Vig, President & CEO, Allegro Microsystems
056-061 Gail K. Boudreaux, CEO, Anthem Inc.
062-069 Rajesh Gopinathan, CEO, TCS
070-079 Gregg A. Lowe, President, Director & CEO, Wolfspeed
080-087 Mark Jansen , President & CEO, Blue Diamond Almonds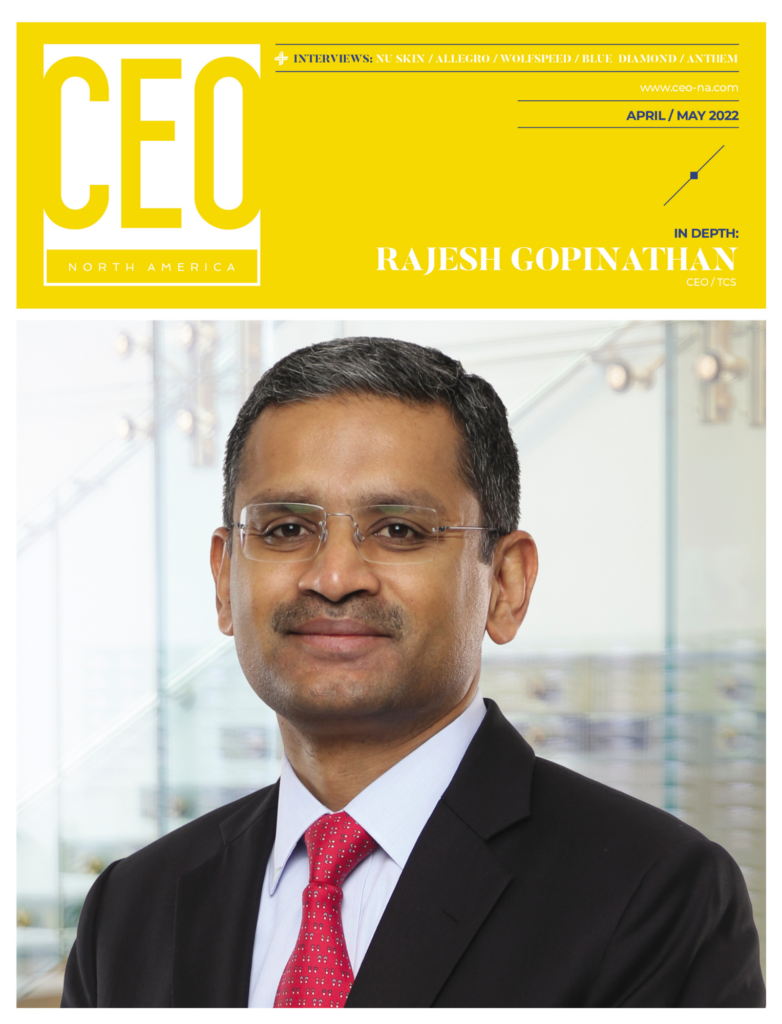 You can also read our previous Issue of CEO North America.