Choosing an influencer for a digital campaign based solely on its number of followers is a serious mistake.
By Fernando Licona
In recent years, influencers of social networks have become popular and in different types of campaigns – be it communication, public relations or advertising – they have become key players for any strategy that seeks a high impact in the digital world.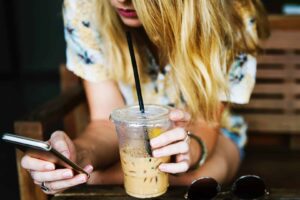 But what is an influencer? It is that person whose communication in social networks allows him to reach and hook a large audience through the contents he produces or the replicas he makes to the material of others?
The main objective of including a social media influencer in a campaign is to amplify a key message among a specific audience without feeling that it receives mere publicity. When it is decided to integrate digital actors, the first thing that comes to the mind of who plan the strategy is that the influencers must have hundreds of thousands or even millions of followers in their networks.
However, the numerical audience insight does not guarantee the effectiveness of penetration and interaction with the messages that the campaign intends to reach its target.
While it is true that a very popular influencer is a guarantee of visibility, a perfectly designed digital strategy should include factors such as interaction (comments or reactions) and organic or unpaid socialization (shares or RTs) within its performance indicators. on the part of its potential consumers, in addition to the scope.
ABC of selecting the ideal influencer
Undoubtedly, the main factor that should guide this decision should be the deep and hyper-segmented knowledge of your target: know what they like, what comments they leave, what social networks they use (Facebook, Twitter, Instagram, etc.), how many hours are they connected, but above all, what kind of opinion leaders do they follow.
This is vital because the factors that cause a person in digital to be considered as an influencer are the credibility they have among their audience, the closeness to it, the relevance of its contents among the audience that follows it, the interaction their comments receive for each post or tweet, and no less important, the geographical area where the character resides, since this gives a sense of belonging locally.
The first step towards selecting the characteristics described above is to disaggregate the central message of your campaign in five or six keywords, because this will allow you to map those people who speak in their social networks of one or more of these keywords. The selection of an influencer as amplifier of your campaign message is not only based on followers, but on other elements whose central axis is the confidence of the communicator among its audience.
This trust allows that when an influencer becomes part of your campaign, the message is not intrusive or seems as a forced publicity, but on the contrary, it becomes part of what you are communicating every day to your fans or followers, leveraging the success of your campaign.