Tapestry, Inc. is a New York-based corporation that houses three iconic luxury lifestyle brands: Coach, Kate Spade, and Stuart Weitzman. According to Joanne Crevoiserat, CEO, the success of these brands boils down to one thing. "Our focus," she says. "Is meeting customers where they are."

Crevoiserat was appointed Chief Executive Officer in October 2020, joining the company as Chief Financial officer in August 2019 and serving as Interim Chief Executive Officer since July 2020. She now also serves on the board of General Motors Corporation.
"I am thrilled to be leading Tapestry, with its three powerful brands, exceptional people, and tremendous growth potential. Since joining the company over a year ago, I have been focused on unlocking the power of our talented teams by establishing clear priorities and building a culture of trust and empowerment. I am excited about the opportunities ahead as we execute on our Acceleration Program, which I am confident will create stronger connections with our customers and fuel long-term growth and improved profitability," Crevoiserat said.
Despite taking the helm during a historically challenging retail year marked by profound supply chain and commerce disruptions, the company flourished and continues to prosper. On September 30, Tapestry's annual revenue for 2022 was $6.685B, a 16.33% increase from 2021. On November 10, 2022, it reported record Fiscal 2023 First Quarter Results of $1.5 Billion, an increase of 2% Versus the Prior Year on a Reported Basis and Over 5% in Constant Currency.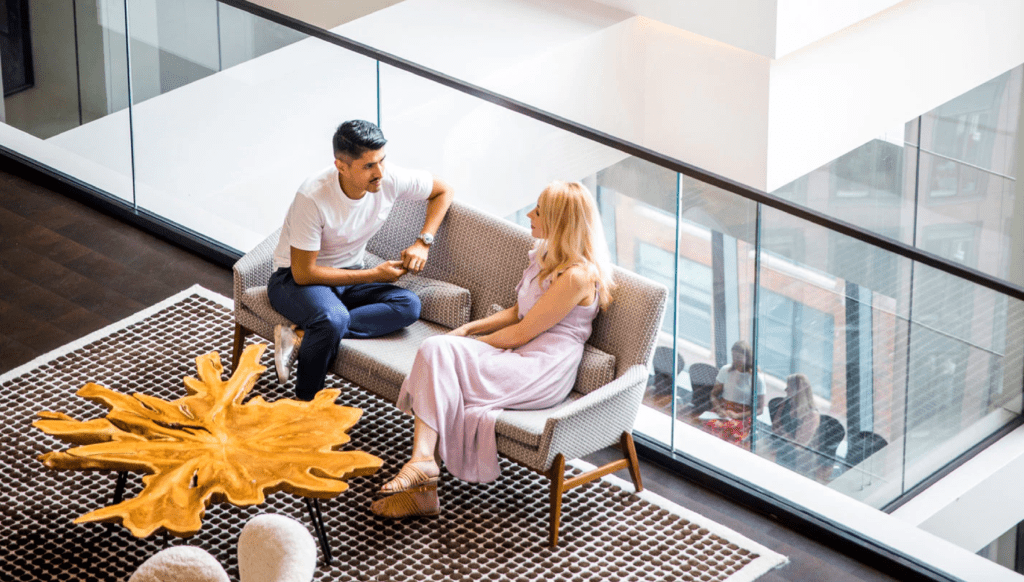 On November 17, 2022, its Board of Directors announced a quarterly cash dividend of $0.30 per common share. It anticipates paying an annual dividend of $1.20 per share, representing a 20% increase compared to the prior year, and totaling approximately $300 million. It remains on track to return a total of $1 Billion to Shareholders in Fiscal 2023.
"Our results exceeded expectations despite the more challenging backdrop, demonstrating the strength of our iconic brands, the agility of our operating model, and the consistent execution of our global teams," says Crevoiserat. "We delivered record first-quarter revenue, led by international growth, and drove AUR (Average Unit Retail) gains in our core categories. At the same time, we continued to invest in our brands and business while returning cash to shareholders, underscoring our confidence in the significant runway ahead over our planning horizon."
One fundamental factor in this success is Crevoiserat's oversight of the company's Strategy and Consumer Insights team. This team has a laser focus on using data and analytics to provide an in-depth understanding of the caprices and consistencies of consumer preferences. That thorough analysis allows the brands to cultivate lasting customers and delight them by staying ahead of the curve. In a world where trends change faster than ever—particularly in the fashion world—keeping a finger on the pulse of the marketplace pays off. During Q1, Tapestry acquired approximately 1.4 million new customers in North America alone.
Meanwhile, the company's globally diversified model kept it nimble as the 11% decline in Greater China due to Covid-related disruption was more than offset by outsized gains in other Asia, Japan, and Europe. It's an interesting side note that U.S. tourists are one of the largest markets for U.S. luxury brands in Europe.
Whether at home or abroad, Crevoiserat is proud to report that 70 percent of their first-time customers return. She says a key component to this loyalty is their ability to consistently deliver a quality omnichannel experience through mobile devices, laptops, touchscreen self-help kiosks, and a reliably great experience in their bricks and mortar locations across the globe.
But the most significant force driving Tapestry brands is the company's renowned ability to design and craft high-quality, innovative products customers love.
In addition to wanting superb products and a great customer experience, Crevoiserat says today's consumers, particularly those who are younger, are looking for brands that share their values.
While today's digitally-fueled social climate, where influencers drive sales, and consumer reviews carry weight, has led to the decline of many fashion brands, this emerging sensibility is working in Tapestry's favor. One of the reasons social media and old-fashioned word of mouth work so well for the brands is that Tapestry places such a high priority on ESG (environmental sustainability, social responsibility, and corporate governance).
Its environmental sustainability starts with the fact that Coach, Kate Spade, and Stuart Weitzman are the polar opposite of fast fashion. Their classic styling, quality materials, and high-level craftsmanship are intended to last a lifetime . . . if not longer. To further free up landfills, they created a (Re)Loved program with Coach, which makes selling and reimagining handbags enticing, affordable, and straightforward.
In addition, the company is committed to procuring 100 percent renewable energy in all of its owned operations and driving net‑zero emissions by 2050 at the latest. The company continues to pay meticulous attention to its supply chain and is constantly raising the bar. By 2025, they want to attain 95% traceability of all raw materials. Tapestry also wants to ensure their products are made from ethically-sourced leather instead of producers that clear-cut the rainforest to make way for their herds to graze or use chemicals that pollute the environment in the tanning process. At the same time, they're stepping up their use of recycled materials for packaging and finding ways to conserve water across the supply chain.
While the great resignation has adversely impacted countless other retailers, Crevoiserat says that Tapestry retailers suffered no ill effects. She credits this to the company's long history of progressive employment practices and incentivized compensations. For example, store managers of Tapestry brands receive equity. In an era and an industry where high turnover is the norm, that bit of ownership works wonders when it comes to retention, making employees passionate about the brand and eager to stay for years. Moreover, when stores shut down during the pandemic, Tapestry continued to pay its associates. Crevoiserat is always pleased when she walks into stores and talks to employees who tell her how much they appreciate receiving that support through that difficult time.
However, Tapestry's employment policies go far beyond monetary incentives. The company continues to receive recognition for fostering a diverse and inclusive workplace. In addition to continually striving to provide employees with progressive options for a healthy work/life balance, Tapestry's 2025 goals include increasing the number of North America-based ethnic minority leaders to better represent the company's workforce. It is also dedicated to supporting professional development and upward mobility so that 60 percent of leadership roles at the VP level and above will be filled internally. Crevoiserat is also proud to note that Tapestry has set the bar high when it comes to giving back to the community. The company is on track to meet its 2025 goals of providing 100,000 volunteer service hours across the globe through its employees and giving $75 million to nonprofit organizations worldwide through financial and product donations.
With holiday season upon us, Tapestry, Inc. and Crevoiserat are looking ahead to a busy second quarter as she continues to steer with a steady hand. "Our unwavering focus," she says. "Is on the consumer, commitment to innovation, and operational discipline will enable us to advance our strategy while driving sustainable long-term growth and meaningful shareholder value."