From the beginning, Daniel Ek has put the user first. For the co-founder and CEO of Spotify, offering consumers a personalised experience is key to making the music, audiobooks, and podcasts on its platform more engaging.  
A NEW MUSIC PLATFORM broke into the US market around a decade ago, attracting radio listeners and pirating service users to an alternative streaming service. In 2012, Spotify had 500 employees, $300 million in revenue, a valuation of $2 billion, and an ambitious aim for the future – to dramatically change the way people listened to music. Daniel Ek, the (then) unheard-of CEO of Spotify, caught the public eye after being featured in Forbes' 'Top 30 Under 30' that same year.
Fast-forward 10 years and Spotify's revenue reached $2.9 billion in Q4 of 2021 alone, an increase of 27% on 2020. Its ad sales increased by 75% to $375 million, and its stock rose by 10%. Ek explains the company's appeal to big-name music stars: "the best people in audio come to Spotify because we're the best at it. Over at Apple, music is priority No. 27."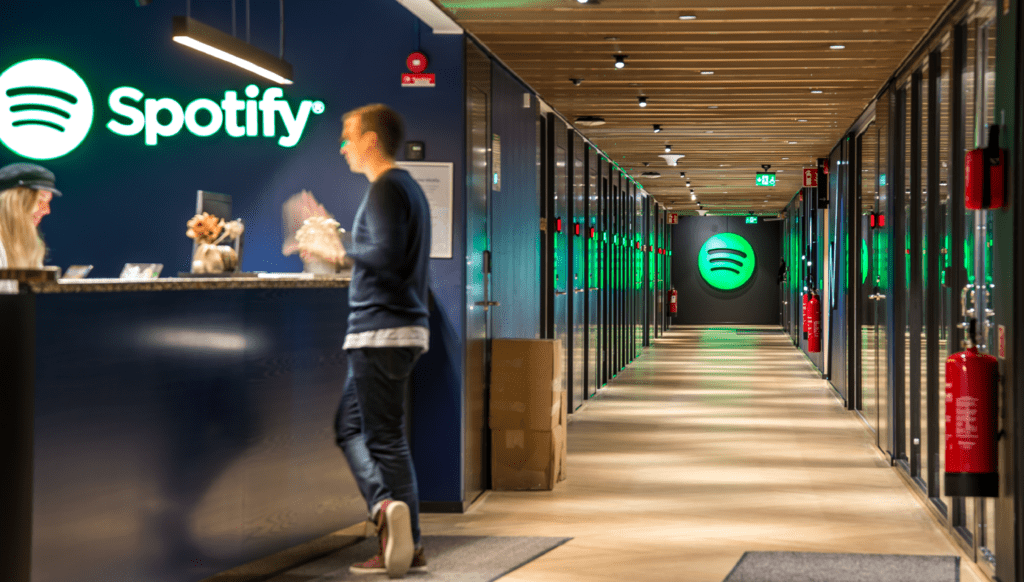 Spotify, the new music platform
Founded in 2006 by Stockholm-born Daniel Ek and Martin Lorentzon, Spotify launched in 2008, becoming the world's biggest music streaming service. Ek explained his motivation for launching Spotify: "I realised that you can never legislate away from piracy," so it was important for the future of the music industry to provide access to every song while compensating the creators of this music.
It has quickly grown to rival major podcast producers Apple and iHeartRadio, as well as offering audiobooks. Spotify attracts 356 million monthly users worldwide, with a platform of 70 million tracks and 2.6 million podcasts. It now has a market cap of just over $20 billion and annual revenue of around $12.075 billion.
GOING PUBLIC ON ITS OWN TERMS
Spotify went public in 2018 through a direct listing rather than an IPO, an important choice for Ek, allowing him to offer greater liquidity to existing shareholders, provide greater access to buyers and sellers of Spotify shares, and enhance transparency.
Unlike many other companies going public, Spotify had no imminent need for greater funding. In the transition from private to public, Spotify held an "investor day" where its leadership team streamed its message around the globe, sharing the company's business model, performance and reasons for direct listing with potential shareholders.
STICKING TO ITS ROOTS
Spotify's business model relies on three components. Firstly, Ubiquity. Ek wanted to make Spotify available to anyone on any device, with 89% of Spotify Premium subscribers using the service across multiple devices.
Secondly, Personalisation. Users find that Spotify "just gets them". With options such as Discover Weekly, a curated playlist of 30 songs based on their regular listening. "Spotify Wrapped" also helps users engage with their listening data, letting them to share their trends with friends, while promoting the platform more organically across social media. Spotify's end-of-year Wrapped campaign won the trending top spot on both Twitter and TikTok in 2021.
Finally, Freemium. Since its launch, Spotify has offered consumers the choice between a free ad-supported tier and a premium subscription. While 90% of the company's revenue comes from paid subscriptions, a free streaming service creates a wide customer base and offers lots of marketing potential.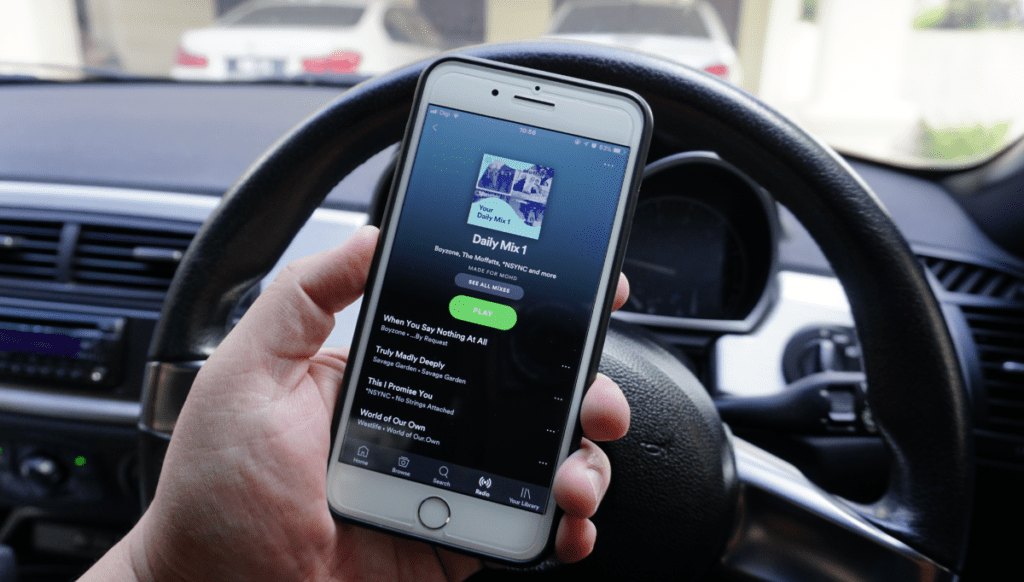 A CEO WITH AN OPINION
While 39-year-old Ek owns just 9% of Spotify's shares, he has 37% of the voting control, and he takes direct leadership in many company decisions. He led Spotify's second investor day this year, highlighting Spotify's potential to generate $100 billion in revenue annually, with a 40% gross margin, and a 20% operating margin within the next decade.
Ek underlined some of Spotify's successes, including a 30% decline in the churn rate of monthly subscribers and a CAGR of 26% for monthly active users. He also addressed concerns around the company's falling gross margin, insisting the drop is due to wise investments in the longevity of the company, doubling down on making the business model future-proof.
He explains, "We saw such a significant opportunity to expand our platform and our audience, so we decided to go aggressively after podcasting. And this meant making a significant investment, which clearly has brought more listeners to Spotify and deepened the engagement, but it also has impacted our overall gross margin… we believe it has a 40-50% gross margin potential."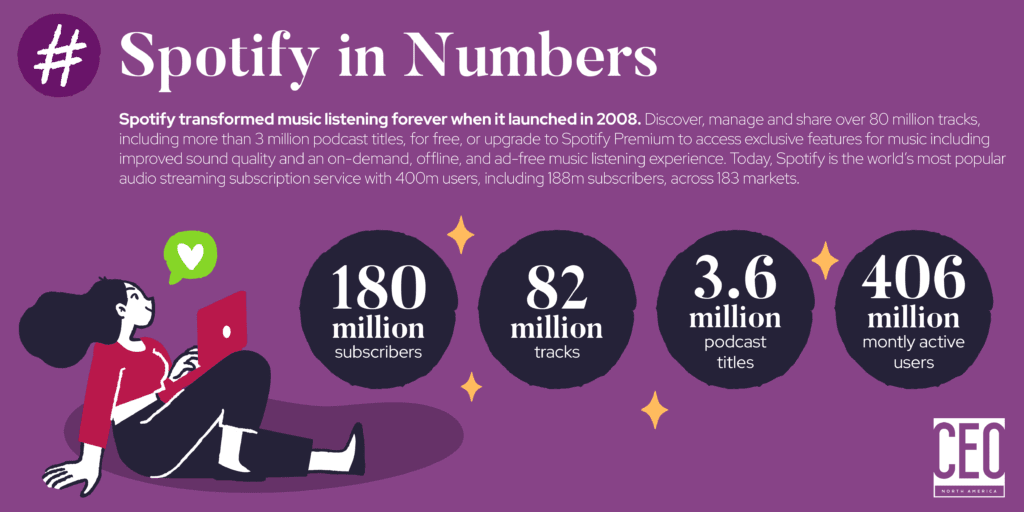 FUTUREPROOFING
Spotify aims to launch a podcast 'discover' option, similar to its curated music playlists, following its personalisation business model. Providing podcasts in the same package as music streaming will hopefully encourage monthly listeners to make the switch to a single streaming platform where they can manage all their audio content in one place.
With its 2022 acquisition of Findaway, a global audiobook leader, Spotify gestured towards a future in audiobook production. Audiobooks currently have 6-7% of a $140 billion global book market, a figure that is expected to rapidly increase. The audiobook business would be Spotify's third vertical after music and podcasts, but not its last as Ek explains: "we are building a model that no other platform has dared to attempt."
Click here to read the full October – November 2022 Publication