Jordan Levine
COO / Sola Salons Studios
Opening a franchise can be an easy, low-risk way to start a small business. But many franchisees say that they feel restricted by company rules and stifling licensing agreements that put a clamp on their style. Sola Salons offers a new type of franchising option that gives clients the freedom to run their businesses seamlessly in their own way.
If you ask Jordan Levine about Sola Salons – the world's largest and fastest-growing salon studios franchise – the first thing he will tell you is that the company is not about real estate.
As Chief Operating Officer for Sola, Levine is convinced that franchising is the business model of the future, but that real estate is one of the least important elements in the franchising equation.
"You hear it all the time: People will say things like 'franchising is a real estate play.' And while there may be some truth to that at our core because we do rent spaces to beauty professionals, we don't think of ourselves as simply a real estate play," he said.
"Instead, we think of ourselves as a community. We think of ourselves as being in the hospitality business, and that translates into a very different and unique culture."
It is precisely this unique way of seeing the franchising experience that Levine said has catapulted Sola into its market leadership position over the course of the last two decades.
Sola Salons, which opened its first location in Denver, Colorado, in 2004, now boasts more than 680 locations across the United States and Canada, providing 19,000-plus independent beauty professionals the freedom and benefits of salon ownership without the risk and overhead of opening a traditional salon.
"When you believe in your philosophy, when you truly believe it in your heart and mind, it creates a very, very nuanced anddifferent brand."
"The concept of hospitality is something that we bring up a lot because we want people to feel a difference," Levine said. "I think what makes Sola different from our competition is the fact that it caters to the independent professional, meaning they all own their own business."
Continuing a trend spurred during the Covid era, Levine said that more and more stylists are now moving away from the traditional commission- and salary-based employment model and becoming their own bosses.
"These people realized that they could actually start their own businesses working within the Sola plan and still make the money they want to make," he said.
"But more important than just making money, they can choose the hours that they want to work and the days that they want to work. At Sola, it's all about freedom and independence."
Levine said that the company's innovative salon model empowers hairdressers and other beauty professionals to take control of their own lives and careers, providing them with fully equipped, turnkey studios along with the support and tools they need to launch their salon businesses quickly and efficiently.
"It really doesn't matter what widget you're selling and whether it's a product or a service. Franchising only works when you have a true partnership and collaboration with your franchisees. It's that simple," he said.

"We live in a world today where people want to take control of their own lives, and Sola is really all about that. We don't tell our franchisees what hours to work, how much money they can charge or what products they can sell."
Although Sola does offer its franchisees a range of in-house beauty products and the option to have a custom-designed location crafted by a preferred contractor, the beauty professionals are not required to use them.
"Sola understands that franchisees want choice," he said. "Anytime you try to mandate a vendor it always creates friction, so we don't do that. And that approach has become a point of differentiation between us and everyone else."
This "you're-in-charge" model doesn't just appeal to hairstylists and nail techs, he said. "We are also seeing newer markets opening up. Beauty professionals from massage therapists to eyelash-extension and facial aesthetic services are all flocking to us," Levine said.
"The big differences between us and our competition is the way we look through the franchise lens through partnership with our clients."
That has led to substantial expansion for Sola, with the signing of nine new franchise agreements for 26 new locations in July alone and the opening of an additional 34 stores so far this year.
Yet another avenue of growth that Sola Salons is pursuing is corporately owned salons, which currently make up about 10 percent of the brand's total locations.
And while Levine said that owning its own stores is not a top priority for the company, he said that "we are always looking through new angles of how we can grow."
Levine said that Sola is constantly exploring new ways to make running a salon business easier, less expensive and more efficient for franchisees.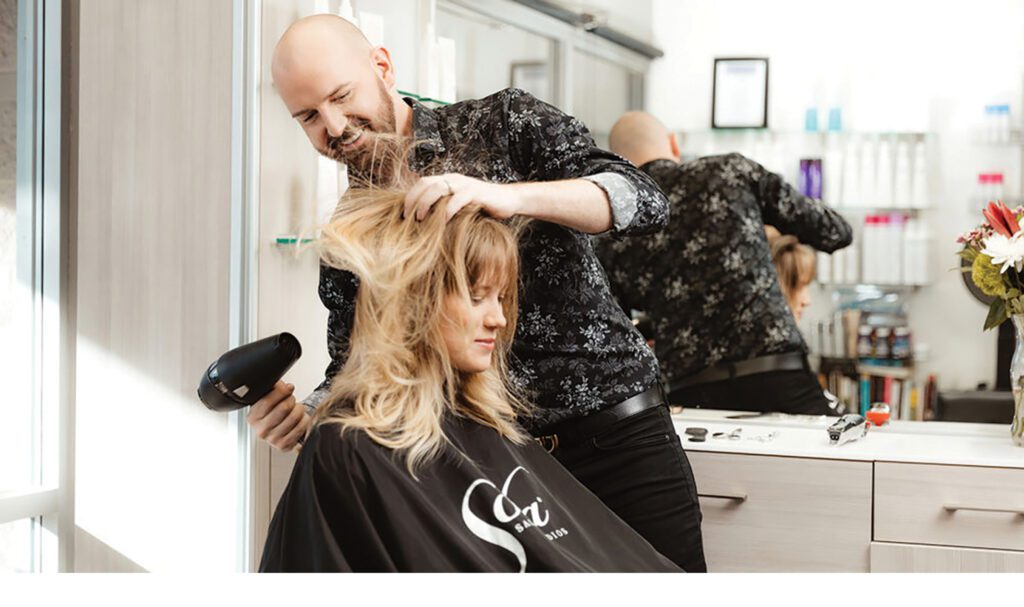 But no matter how much Sola Salons may grow and change to meet evolving customer demands, Levine said that the company will never abandon its fundamental values. "We are an authentic brand that believes in our core values and our mission," he said.
"One of our core philosophies is freedom and the word 'freedom' is something we really stand by. People come to Sola because they want to experience the freedom of salon ownership. Sure, it would be really nice if we could mandate this policy, or that product, or service, or price. But at the end of the day, that would actually be in conflict with our core value of freedom.
We always remember that our franchisees are business owners, and we treat them as such."