With its determination to "double down on winners", GE Healthcare is paving the way for the digital future of medicine.
John Flannery is something of a rarity in the medical sector – a leader from the world of finance. But the President and CEO of GE Healthcare (GEHC), General Electric's $18 billion healthcare operation, believes his outsider perspective makes it easier to pick up on potential areas of improvement.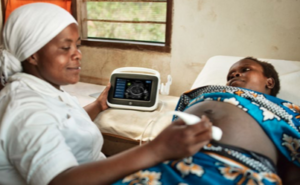 "People ask what was it was like to come into healthcare when I am not from the industry," Flannery says. "Especially given the changes in healthcare right now, it's actually quite helpful to come in and say we've got to allocate our capital better, we need focus on the customer, we need to deliver outcomes. So I think there's quite a strong nexus between my financial service experience and how I look at the healthcare business."
Flannery took on his new role at GEHC in 2014. His broad resume includes 22 years working for General Electric in its financial service business, several years of which he spent in Argentina and Japan. Following this, Flannery spent more than three years running General Electric's operations in India.
This global exposure has given him the necessary expertise in emerging markets. GEHC al- ready has 70 factories producing healthcare equipment in 22 countries. Yet the company has huge opportunities for growth in a medical industry that is estimated to represent a US$7 trillion market. As people live longer in developed countries and the population of emerging mar- kets is better able to afford treatment, the company's expansion is virtually guaranteed. GEHC's revenue in China alone nearly quadrupled to US$1.9 billion in the 10 years through 2015.
Flannery drew on his financial expertise to take a step back and analyze GEHC when he started his new job in 2014.
"I had spent a lot of time just looking at companies.Trying to connect the macro issues that companies are facing with the strategies they are pursuing was like taking an exam a few thousand times and just watching what went well and what didn't work. So I think that has formed my thinking."
"In my previous role, fundamentally the product was money. We provided a financial service as opposed to the industrial part of the company which focused heavily on engineering, technology and the product itself."
Flannery draws a clear parallel between this previous experience and his current role in healthcare.
"I've been able to take some of the thinking around outcome-based solutions and apply that to healthcare. Customers are using our equipment, they are using our technology, as a means to an end. The thought process can't just be about our product. It really has to be about the outcome our customer needs and how we deliver that."
Flannery has found the healthcare industry is increasingly open to an outcome-centered approach.
"If we're helping customers succeed, if we're easy to do business with, if we're quick and we're responsive, that's how we win business. at is probably the central thinking behind what we've been doing in healthcare for the last two years."
Putting the customer at the forefront also allows Flannery to simplify and prioritize.
"Whether we are working with suppliers or working with internal teams, it all has to be grounded on, what does the customer need? If something can be improved and it matters to the customer experience and outcome, it goes right to the top of the stack. If it can't be viewed as important in that context, we drop it."
Flannery refers to this process as a "doubling down on winners" strategy.
"It's common to focus on all of the problems that you have in a business and put 98% of your attention and resources into those problems. Actually quite often, stepping on the gas on something that's going well has a bigger pay-off than solving the problem."
The doubling-down tactic has led Flannery to identify three high-growth areas that he wants to allocate time and resources to. e first of these is GEHC's Life Science Business, which produces technology for drug discovery and biological re- search. Worth around US$4 billion, growth for the Life Sciences brand was close to 10% in 2016. Mobility represents the second major area of expansion for the company.
"There's a tremendous move in the industry for health care in places other than hospitals – outpatient clinics, regional clinics and ultimately home healthcare. We've got a US$5 billion business, called Clinical Care Solutions, which is very focused on this trend toward mobility and care outside of a traditional hospital setting."
The third area of focus for GEHC is emerging markets, for which Flannery has plenty of relevant experience.
"During my time in India, I got to see the healthcare business. I was able to see how GE- HC adapt to working in an Indian environment. And I thought to myself, this is great for India but we can definitely do this elsewhere."
GEHC created Sustainable Healthcare Solutions in 2015, a business focused on increasing access for the almost 6 billion people around the world without advanced medical care.
"In many countries, we found there was tremendous demand for healthcare provision, but a very different environment. They had a real lack of infrastructure… A real lack of nurses, technicians, and funding."
Sustainable Healthcare Solutions responds to this lack by providing innovative business solutions and highly effective, low-cost technologies. In 2015, the company struck a major deal with the Kenyan government to modernize the radiology infrastructure in 98 hospitals.
"We're providing all of the equipment and a tremendous amount of training for it on the ground. We've also arranged for external financing so the government can pay on an installment basis."
Digital innovation is the cornerstone of GEHC's long-term growth plan, and the company is committed to employing machine learning systems in the medical industry.
"Even today, one in three radiology reads are inaccurate. at creates substantial challenges and risks for patients. So we are investing heavily in technologies that could allow accuracy rates of +95% in the future… In the near future, you'll be able to take a scan and almost instantaneously confirm or deny a hypothesis."
This technology could revolutionize healthcare in the developing world by lowering treatment costs and reducing the need for on-site specialists.
"We think the technology is going to be highly accurate and much more cost-effective, allowing the same kind of know-how to be distributed into emerging markets, where they don't necessarily have highly-trained radiologists or even the same number of radiologists. Clinical machine learning is going to transform the effectiveness of radiology and clinical analysis."
GEHC has also leveraged technology to improve the operations of an entire hospital.
"We built a command centre at John Hopkins in Baltimore this year that allows them to see the patient flow throughout the hospital… What the in- flows are like, what the clinical conditions of the patients are like and what that will translate into in terms of flows for the next two or three days. at way they can predict what kind of labor they are going to need and what kind of bottlenecks they might have."
In the future Flannery would like to see a similar state-of-the-art system used across a network of hospitals.
"That's obviously one hospital, one city. When you start to apply that same type of productivity around the world it presents a tremendous opportunity."
GEHC's move into digital is facilitated by the company's strong business fundamentals, specif- ically Flannery's focus on teams.
"The caliber and the cohesiveness of the team dwarves any other factor or any other lever that you could ever pull as a leader of an organization. Cost, product development, new products, they are all derivative of a really strong team."
As well as seeking to build bonds within the company, Flannery is determined to maintain strong external relationships with GEHC's suppliers, which number around 6,000.
"We collaborate with all of our suppliers. We want them to help with product design and develop- ment. And we get a lot of great ideas from them." Benchmark Electronics, the contract electronics manufacturer, has worked with GEHC as a key strategic partner.
"Benchmark's relationship with GEHC began more than 20 years ago," says Jim Boigenzahn, Benchmark's vice president of business development. " at relationship has evolved over time, and Benchmark is now considered a strategic partner for GEHC. Today Benchmark provides award winning design and manufacturing solutions to leading medical manufacturers around the world, and is proud to serve GEHC."
At times, business language can obscure the significance of an industry, and Flannery is keen to remind his teams and partners of the meaning behind their work.
"It's a privilege to work in healthcare… There's more to it than numbers, there's more to it than supply chains. Healthcare is an incredibly personal industry. Everybody has had their own experiences, both personally and with family and friends."
Flannery is very much enjoying his transition into the healthcare industry and is keen for others to share this sense of purpose.
"We have a concept that we've developed with all of our teams. We call it 'improving lives in moments that matter.' Ultimately, that's why we get out of bed in the morning. We have a mission, we have to support our customers."
"Wether we are working with suppliers or working with internal teams, it all has to be grounded on, what does the customer need? If something can be improved and it matters to customer experience and outcome, it goes right to the top of the stack."