By Fritz Spiegel – CEO North America
The skin is the largest organ of the body. The first skincare products, such as olive oil, clay, milk masks and castor and sesame oil, have been found amid the archeological sites of Ancient Egypt. The Greeks used eye shadows and perfumes. Cosmetics are an ancient business.
Now, according to the CEO of Nu Skin, Ryan Napierski, the world of beauty and wellness products continues to be a fast-growing, dynamic industry and the Utah-based company is adapting to a new future.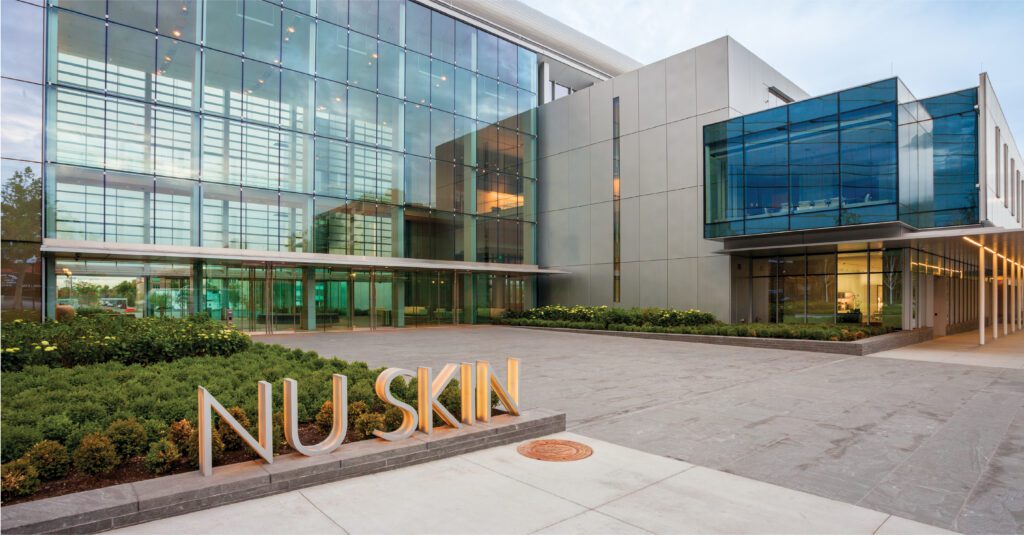 "What consumers are looking for now in beauty and wellness spaces are holistic solutions."
Nu Skin was founded in 1984 in Provo, Utah, on the premise of selling cosmetics using high-quality ingredients through an external sales force motivated by generous terms. The strategy turned out to be a resounding success. The company listed on the New York Stock Exchange (NYSE: NUS) in November 1996.
But this success clouded the fact that underlying strengths of the company were actually science-based research and development and product innovation, tying in closely to the opportunities offered by a holistic approach.
In the absence of nutrition and hydration, even the use of beauty and wellness products will not make the skin function properly. Ingested products can be affected by the presence of external toxins and pollutants, which may have consequences within the body.
Beauty and wellness are no longer as simple as rubbing on a one-size-fits-all skin cream.
"Nu Skin is a balanced company with a unique position in solving consumer needs," added Napierski. "We have the opportunity to provide holistic solutions across the beauty and wellness space which is why we felt it was so important to redefine our vision."
This holistic view is also reflected in the realization that each person is different and requires different beauty and wellness solutions. Nu Skin's strategy is to enter this uniquely personal realm through a strategy of personalized solutions, which it calls EmpowerMe. In Nu Skin what might appear to be just another marketing slogan has become a high-tech manufacturing paradigm. For the past four years, Euromonitor has named Nu Skin the world's leading beauty device systems brand.
"We have a very robust business in beauty device systems from actual devices, as well as the topicals that those devices apply in a more effective manner," noted Napierski. "Since 2020, we have been working to make these Internet-of-Things (IoT) devices, connected to digital apps. This will allow us to further integrate our products and devices into the customer experience. We will be able to provide consumers with much richer insight into their own personal wellness journey. Our product will be able to serve up content that will help them navigate that personal journey."
Napierski makes an analogy with Netflix. If at first Netflix was a website where people could order physical DVDs, over time it has become a platform on which people are offered personalized, curated content according to their preferences, allowing Netflix to meet the viewing needs of each individual viewer.
"The word integrated in our vision strategy also refers to our IoT connected approach," explained Napierski to North American CEO.
But the explosive technological development in consumer culture of the last years has not been restricted to hardware. The way people receive information has also changed; the traditional realm of commerce is being disrupted by e-commerce and particularly social commerce.
"Social media platforms are becoming more than just social platforms, they are becoming commercial platforms with the rise of influencer and affiliate markets," explains Napierski. "So if the first half of our new vision statement, namely becoming the world´s leading integrated beauty and wellness company, is all about holistic beauty and wellness, the second half of our vision statement is about how we are leaning into affiliate-powered social commerce."
The way people shop for products has changed vastly from a decade ago with the digital age. Ten years ago sales people behind counters were referencing specific products in retail stores and airports. In general brands interacted with customers through retailers and some e-commerce platforms, which could provide products on a request-based approach.
After the influence of COVID, people are buying more products online. Brands have also realized that the traditional 30-second TV commercial is not the solution for millennial and Gen Z buyers who are much more interested in viewing content on YouTube and social media. And with the introduction of enhanced data privacy controls—such as the Apple update where users can choose whether advertisers can track them—digital advertising is becoming not only more expensive for brands, but also less effective.
"These buyers are much more interested in hearing about products from recommendations of people they know and trust, which is the birth of the influencer and affiliate market," observes Napierski. "Nu Skin has been doing influencer marketing for more than 30 years, just in an analog form. We have always believed in the power of word-of-mouth marketing going all the way back to the beginning of the company."
With the arrival of social media, the company now can leverage its more than 250,000 brand affiliates in approximately 50 markets around the world who authentically like and recommend Nuskin products online. These affiliates can connect with customers in a very direct and authentic way.
"By taking advantage of the macro trend in influencer and affiliate marketing, as well as the shift from retail commerce to e-commerce and now to now social commerce, we believe that our go-to-market strategy becomes significantly more powerful," said Napierski.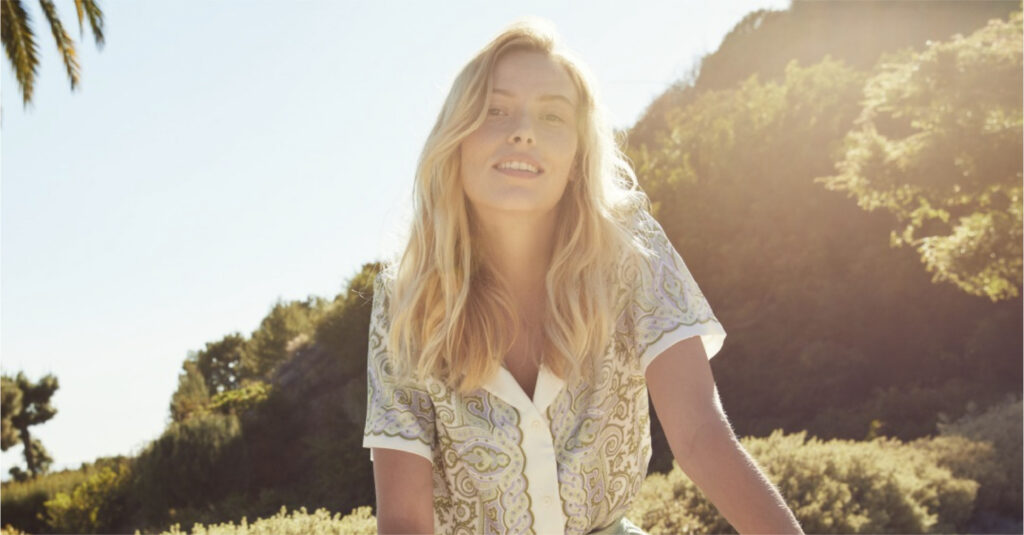 Nu Skin has three strategic imperatives on which it plans to build out its growth.
The first is personalized health and wellness devices connected to the IoT, beginning this year and for which the company has a roadmap building out over the course of the next five-plus years. The second strategic imperative is expanding the company's affiliate-powered social commerce. The third strategic imperative is to focus on engaging customers through an integrated digital ecosystem.
"By focusing on a core channel, we are going to become more effective than trying to chase three or four rabbits as the Chinese proverb describes," added Napierski. "We are really focusing on a digital-first approach to build out an app eco-system for our consumers and affiliates."
The first app, called Vera, helps consumers understand their own personal beauty and wellness needs by leveraging AI and machine learning algorithmically to generate insights for the customer, as well as inform Nu Skin's own product roadmap. The company is releasing a second app called Stela to help affiliates generate a better customer experience. Just as Uber has both a consumer and a driver app, Nu Skin will have one app for customers and the other for affiliates.
"We are acutely focused on that digital-first, go-to-market strategy in order to provide world-class products and experiences for beauty and wellness consumers," added Napierski.
Read more exclusive interviews with CEOs and Executives from Allegro, Wolfspeed and more…