Ian Dundas, Enerplus CEO, shares his three key ingredients for success in the energy industry.
Ian Dundas, President and CEO of Enerplus Corporation, believes in three key ingredients for success in the energy industry—technical expertise, balance sheet strength, and perhaps most importantly, a long-term vision of the places you want to go.
Having weathered the energy crisis of 2014 and undergone a landmark restructuring process, he sees Enerplus as a stronger, more resilient company with considerable potential for growth, spearheaded by a lucrative light oil play in North Dakota.
"We may not be the largest energy player in the world, but we're in a really good place right now to provide some visibility to low-risk, stable, and quite competitive growth," Dundas says. "For a company our size, spending the amount of money we're spending, it's really quite attractive growth."
Based in Calgary, Alberta, Enerplus Corporation is one of Canada's largest independent oil and gas producers.
The company, which converted from an income trust into a corporate entity in 2011, holds oil and natural gas property interest in western Canada and the US and trades on both the Toronto Stock Exchange and the New York Stock Exchange.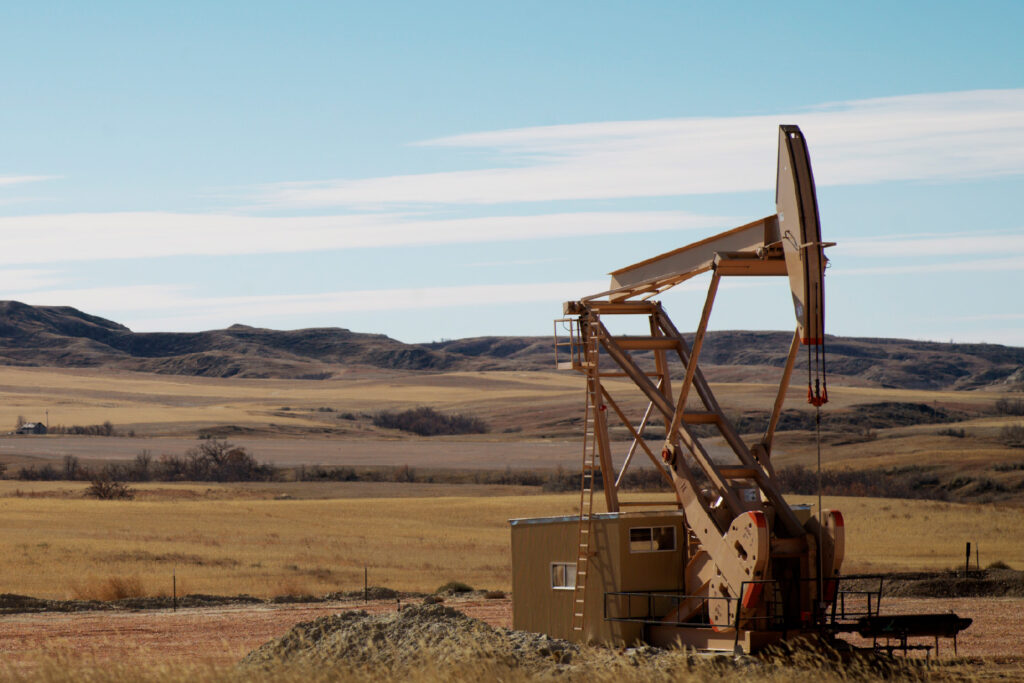 Dundas took over Enerplus in 2013, shortly before the great oil crash of the following year, yet the company has bounced back impressively with a net income of $397 million in 2017 and production averaging 84,711 BOE per day.
"Because I was COO at the time and had been with the company for over a decade, I always had a pretty deep understanding of where we stood and what our strengths and weaknesses were," says Dundas of the moment he took charge.<
"The company was twenty-five years old, but we had been in the process of reshaping our business, restructuring it. I felt we were right on the cusp of being able to demonstrate to our investors that we were a different company than they had imagined."
Weathering the storm
With a focus on risk management and a strengthening of the company's relationships with key service providers, as well as growing investments in technology, Enerplus has seen its stock significantly outperform that of its peers in the past two years. But first, the company had to bounce back from a crisis
"In 2014, we entered into a generationally significant downturn and our company, like others, had to rethink what it meant to be a successful oil and gas company, yet we came through the crisis and today have close to the best-in-class balance sheets in our space. We also spent a lot of time working on our company culture, the skills we want, the way we want to be reorganized. Collectively, these balance sheet assets and people are what positions us to grow in this marketplace."
With Q4 2017 profits from its light oil play in North Dakota surpassing industry expectations, Enerplus recently rolled out a multi-year growth plan to its investors based on a heavy focus in the Dakota project where it intends to invest 75% of its capital budget for 2018—over $400 million.
"One of the measures that a lot of industries think about when they think about oil and gas companies is the growth profile compared to their operating cash flow," Dundas explained.
"And when we look at our business, we think we're going to be able to grow at attractive rates and have excess cash flow. I think the combination of our operating efficiencies and our balance sheet is really quite unique."
Restructuring for success
The restructuring of Enerplus in the wake of the 2014 commodity price slump took a variety of forms.
Early in its existence, the company had been more focused on Canada than the US and the nature of its operations were different in the two countries. This changed, aided by the strengthening of links between different company departments.
The concept of operational efficiency also became critical with Enerplus deciding to focus its operations around projects that had the most scale and boasted the strongest opportunity set.
"We did that largely around our US operations, and it's borne fruit," Dundas explained. "We've seen significant cost reduction at both the operating and the corporate level through building a more streamlined organization.
We have people supporting our operations in North Dakota, Denver and Calgary who are levering technology in a relatively seamless way and that's been a really important part in driving efficiency.
"I think there's an advantage and necessity in being able to lever off of skills across the organization, it doesn't matter to me where you sit (in the company). We're looking for the best skills and bringing them to bear. If you look at our operating performance in North Dakota in the last ve years, we've consistently drilled some of the best wells in the state, and that wasn't by accident."
Stronger relationships
Enerplus is also taking a new approach to its relationships with strategic partners.
Dundas says that as the company dealt with lower commodity prices, they realized the importance of cost and quality of service to procurement, and are beginning to build longer-term relationships with their suppliers based on the premise of mutual gain and opportunity.
We're a company that spends most of its money on resource plays and one of the advantages of this is that you're dealing with a project where you're going to spend a lot of money over a long period of time. Drilling rigs is an example. Several years ago, we entered into a longer-term arrangement on our drilling rigs. That's something we wouldn't have done traditionally. We wouldn't have had the financial capacity to do it. But we also wouldn't have had the confidence and the opportunities."
"That doesn't mean long term relationships that don't bend, or move, or evolve, but it means being very strategic in how you think about those relationships. Most people would view us as a strong operating company with a very good track record in North Dakota. They wouldn't have viewed us that way five years ago, and those relationships have been an important part of it."
As CEO of a public company, Dundas has also seen a change in the types of investors that are drawn to Enerplus.
In 2013, the company had an investor base that was largely comprised of retail investors, yet today, for the first time in the company's history, 70% of investors are institutions. He views this as a result of both a sound, low-risk financing model focused on generating competitive returns on its capital investments and a keen commitment to corporate responsibility.
"If you're going to work in an industry that impacts the environment, you have to take that very seriously and we've got a strong track record in environmental performance (…) The safety of our workers is probably the most important thing we focus on and we're very proud of what we've done. Good governance matters. Our most recent shareholder vote on executive compensation practices was 96% in support of what we've done."
"Even though we're a small company on some levels, we're operating like a larger company and a company that's focused on longer term, profitable growth. We've been one of the top performing stocks both this year and last, and we're seeing support from our shareholders."