Jorge Rodriguez
President & CEO / Sorenson Communications
"Over the years, I have seen the difference companies can make in people's lives. Sorenson's mission is noble, and its dedication to serving customers is impressive. Every day, Sorenson employees connect people across languages, cultures and communities."
If you ask Jorge Rodriguez about his position as CEO and President of Sorenson Communications, the first thing you'll notice is just how passionate he is about what he does.
And with a solid background of more than 30 years of experience in telecommunications, management and international business, Rodriguez has always been a firm believer in promoting new opportunities for social equity and inclusion.
"Sorenson was developed under some very beautiful guiding principles centered around linguistic equality that included providing Deaf and hard-of-hearing people with enabling communications – human-centric technologies that connect people across languages – both signed and spoken – and enhance understanding and clarity " said Rodriguez, who took the helm of Sorenson in early 2022 after the Chicago-based private investment firm Ariel Alternatives acquired a majority ownership stake in the company.
For more than 20 years, Sorenson has been the leader in delivering accessible communications, technology and services to the Deaf and hard-of-hearing communities throughout the United States, and, more recently, in the United Kingdom.
Today, across all its business lines, Sorenson processes more than 140 million conversations annually, and is one of America's largest private employers of Deaf people.
"Our core mission involves creating a more accessible and linguistically equitable world."
Moreover, then and now, Sorenson's cutting-edge and innovative technologies are revolutionizing communication between Deaf, hard-of-hearing, and hearing people. Sorenson provides Video Relay Service (VRS) and similar services in the United Kingdom, as well as Video Remote Interpreting (VRI) Service that connects Deaf and hearing people and gives them the option to communicate in real time, each in their natural language – American Sign Language (ASL), Puerto Rico Sign Language (PRSL) and British Sign Language (BSL) or spoken English or Spanish. In addition, Sorenson's Internet Protocol Captioned Telephone Service (IP CTS) – CaptionCall and Olelo – for hard-of-hearing people who must use captions to use the telephone has been equally as impactful in keeping Sorenson customers connected to the people in their lives. These services are impactful and were especially crucial while social distancing during the pandemic when both VRS and IPCTS calls surged.
"When I was introduced to Sorenson and its services, I was very impressed," he said. "But I also knew that Sorenson had the ability to serve many more people on a much larger scale – while driving sustainable impact across the Deaf and hard-of-hearing, as well as diverse and underserved communities."
"One of the things that's really important isn't just all that we're doing; it's all the good that we're doing while we're also doing well."
Recognizing that there are more than 1.5 million Deaf people in the United States, and an additional 46 million hard-of-hearing people, Rodriguez realized that Sorenson could serve thousands of people at a time and expand its language services globally.
"Sorenson was working in line with its mission, but its mission at that time was somewhat constrained to only the markets it was currently serving," he said.
"I started thinking about all the other ways we could expand Sorenson's mission and the opportunities we could embrace if we were to look at diverse and underserved, especially the often marginalized Deaf and hard-of-hearing communities."
Rodriguez said that by expanding its base market to all hard-of-hearing people, he saw "an opportunity for Sorenson to be catapulted to a level of technological innovation unparalleled in the industry."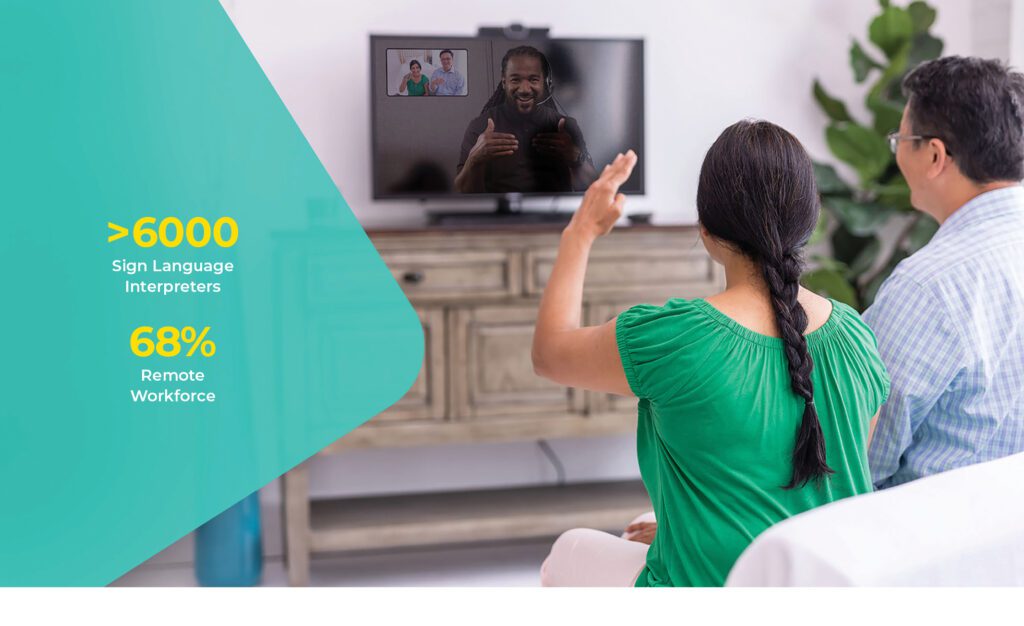 And that innovation, he said, could help drive through very specific impact initiatives for large-scale change that would significantly benefit the entire community experiencing hearing loss.
"It is something that I have always held very dear, the ability to make sure that I give back," he said.
And while Rodriguez had indeed given back to individuals throughout his life, he said that his real dream was to find a way to make a significant difference and facilitate large-scale impact.
"Sorenson gave me the ability to do that," he said.
While Sorenson had always been a well-positioned, large player in the specialized communications market, Rodriguez, who is committed to the thesis of accessible communications for all, began to transform the company in major ways with new capabilities, platforms and approaches to improve the overall Deaf and hard-of-hearing communication experience and drive functional equivalency across the diverse communities Sorenson serves.
And, while Sorenson is continuing to evolve, under Rodriguez's leadership, the company is partnering with businesses, government and educational organizations to help them expand their diversity, equity, inclusion and accessibility (DEIA) efforts to offer comprehensive language services that then will attract a new demographic of people to them: Deaf and hard-of-hearing people as employees and customers, increasing the customer base and employee engagement.
"Sorenson is also about transforming and bettering lives," Rodriguez said, adding "We bring a whole new component of DEIA efforts to organizations"!
"That's part of what we have been doing over the last six to eight months is transformation, change, evolution," he said, adding that in that short time, the company has become a next-generation global technology provider.
And in order to achieve that goal, he said, Sorenson is now concentrating on driving "functional equivalency" in communication to communities and countries – so all people enjoy the same access to current technologies.
"Over the years, I have seen the difference companies can make in people's lives. Sorenson's mission is noble, and its dedication to serving customers is impressive. Every day, Sorenson employees connect people across languages, cultures and communities."

Sorensen was the first company to enable its infrastructure and capabilities inside of its video platforms and has recently launched VRS capabilities with Zoom and other large platforms, Rodriguez added.
"We are still operating in a very dynamic post-Covid environment," he said. "We are committed to providing the appropriate level of R&D to drive functional equivalence and innovative solutions, while maximizing the quality of our services, and provide a world-class experience for our Telecommunications Relay Services (TRS) customers. At the same time, we are working closely with the private sector, foreign governments, global partners and their ecosystems, to help facilitate Accessibility as a Service (AaaS) domestically and at a global scale."
Rodriguez said that by dividing into two separate branches of operations, Sorenson is preserving the key metrics that have driven its efficiencies over the last two decades while also implementing transformation that will put it at the vanguard of specialized global communications services.
"Our integrated plan allows us to continue what we are doing today while we are preparing for tomorrow," he said.
But Rodriguez also stressed that Sorenson is now and always will be a customer-focused enterprise whose main goal is to produce large-scale impact by enabling Deaf and hard-of-hearing people to have richer and more-fulfilling lives and job opportunities.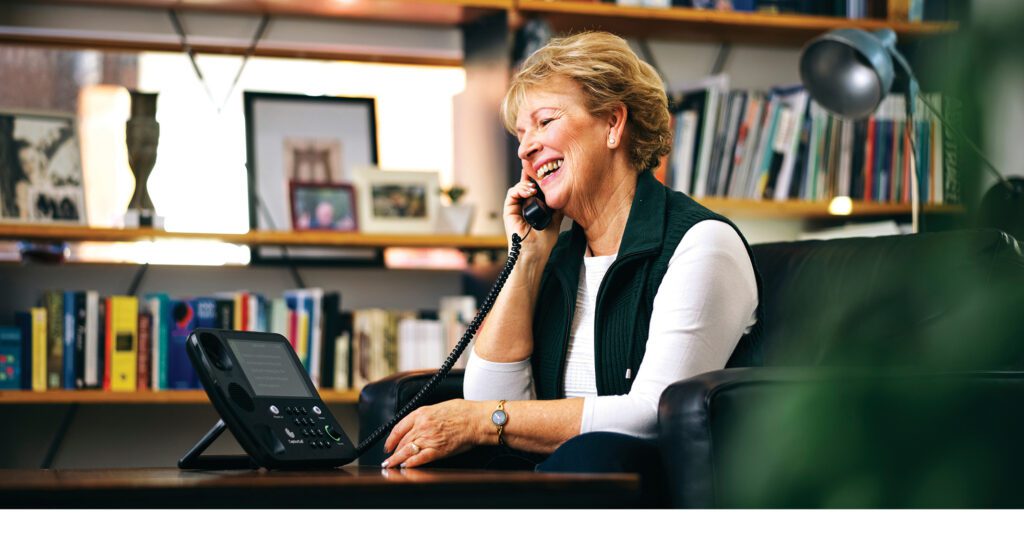 "We are giving hard-of-hearing people the support to advance in their careers, not just to be hired, but also empowering them and facilitating their ability to interact at all levels of management and to have the same opportunities as you and I do," Rodriguez said.
It was this unflinching culture of inclusiveness and commitment to service that landed Sorenson a slot on Fortune magazine's prestigious list of America's Most Innovative Companies earlier this year. And, more recently, Sorenson received a top score on the Disability Equality Index.
"Serving the Deaf and hard-of-hearing communities is a trillion-dollar market, and we are expanding globally," Rodriguez said.
"We already have operations in the United Kingdom, and we have started facilitating calls in other parts of the world, including the European Union and parts of Asia. So, stay tuned, because there is a huge global expansion coming in the industry, and Sorenson is leading the way by redefining the future of human interactions."