Despite year-on-year growth, CEO Jack Cheng believes that AA Metals can go on to even bigger and better things.
Founder and CEO Jack Cheng has spent years understanding how the metal distribution industry works, and today boasts enviable knowledge and expertise in the sector.
Cheng was working as a metallurgist at the Center for Aluminum Technology at the University of Kentucky when he saw the opportunity for a reliable and quality-assured supplier of aluminum from China to the US market.
"A customer sent an aluminum sample to our lab, saying they had imported some aluminum extrusion from China and there were some quality issues," Cheng told CEO Magazine on the inspiration for AA Metals. "They asked us to do some testing and give them suggestions because the quality requirement between the US and China is quite different."
Orlando-based AA Metals, Inc. was founded in 2003 and distributes aluminum and stainless steel products in North and South America, Europe, and the Middle East.
The company offers various coils and sheets, including tread plate coils and sheets, stainless coils and sheets, extrusions, and fiberglass screens, as well as procurement, logistics, insurance, industrial marketing, and after-sale services. With year-on-year growth since the company was founded, AA Metals boasted worldwide sales of $400 million in 2018.
Yet with an extensive educational background in the field—including a BA in nonferrous metals from his native China, an MA in the continuous casting of steel, and a PhD in steelmaking, as well as an MBA and a second PhD in aluminum metallurgy from the University of Kentucky, Cheng believes that AA Metals can go on to even bigger and better things.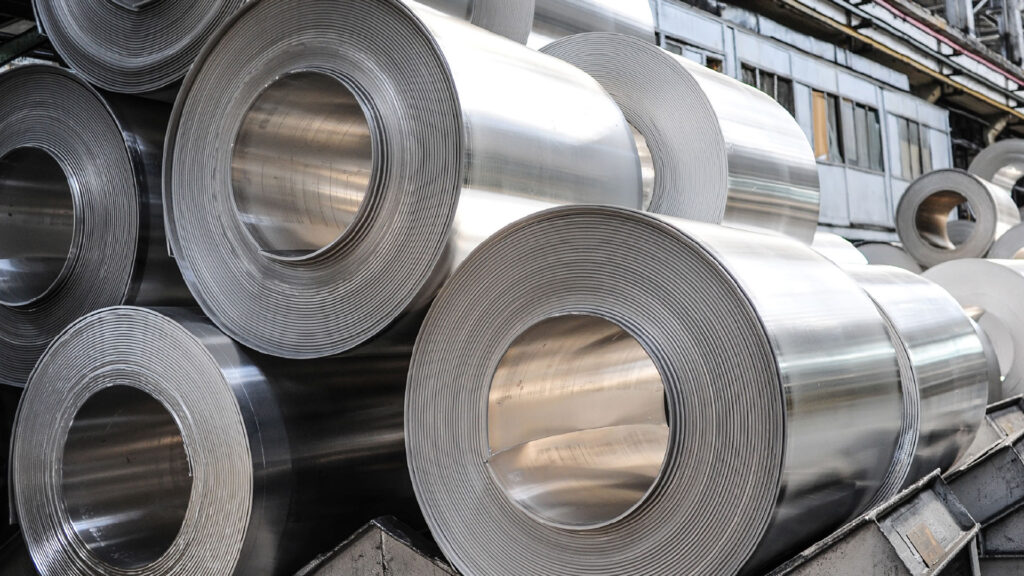 "We want to grow the business into billion dollar sales figures within five years," Cheng said of his ambitions for the company. "But we understand that we cannot do this with aluminum sheet and coil and extrusions alone. We need to diversify our product lines. We are starting to do more on stainless steel, carbon steel, and aluminum raw materials. We are also expanding our customer base. Beyond the US and Canada, we have set up a sales office in Europe and we also just acquired a company in Colombia. South America is becoming a big market for us."
The building blocks to success
Cheng views AA Metals' success as a result of the combination of its in-depth knowledge of the aluminum business, which comes largely from the many years he himself has spent in the industry, and a world-class supply chain rooted in the principle of a win-win situation for AA and its suppliers, among other elements.
"Beyond buying and selling, I think our strength is really in technical support," Cheng explained. "We work with customers and OEM end users on their requirements so we can produce the quality that the end user wants and needs. That produces customer confidence. We understand the products that we are a part of making, and that's very important."
"I've spent my entire career in the aluminum industry in China and the US," he elaborated. "I network with a lot of professionals in the aluminum industry, so at AA Metals we are able to find quality products at competitive prices. We offer our customers door-to-door prices by taking care of everything within the supply chain. Customers don't have to worry about anything beyond receiving the product."
Cheng is a perfectionist who believes greatly in the concept of synergy between AA Metals' workforce and its ongoing implementation of advanced technology, and his team constantly strive to streamline processes at the company with a view to achieving the highest level of operational excellence.
"In every meeting we have, I always emphasize that we want to optimize operational effectiveness and efficiencies, which basically leads to operational excellence," he explained. "Maybe it's my personality, but I believe in simplifying or streamlining processes, and we check every day to make sure we are doing that. We constantly pursue maximum workplace efficiency with the help of standardization tools like the 5-S methodology.
"We're also looking to improve our operational efficiencies through advanced IT technology and our cloud based Netsuite ERP System. This basically enables us to do $400 million sales per year with fewer than fifty people among our staff. That's very important to us."
The right workforce
Cheng transmits the same sense of discipline and precision to the companies that AA Metals has established or acquired over the years, among which include AA Metals Europe and AA Metals SAS.
"Each company we buy, we standardize with the same business system and same procedures, so everybody is speaking the same language and it's much easier to collaborate," he insisted.
"If you have to get from Point A to Point B, you want a straight line without any deviation. It requires communication and the standardizing of operational procedures to make sure everybody is on the same page. That includes suppliers and customers."
Cheng sees teamwork and an open platform for debate within the company as key aspects of this continuous improvement and high standard for excellence, encouraging challenges and difficulties that his staff come across to be voiced openly so as to better correct flaws and weaknesses within operations.
"We encourage our people to come forward with their problems so that we can go on improving and everybody understands our common purpose, our common goals," he explained. "The challenge is finding good, common sense people. People always have a tendency to make things complicated. We hire a lot of young people and we are prepared to give them time to grow into leaders and managers.
"If your employees are not happy, no matter how good your sales people are, you will not have happy customers," Cheng added.
The supply chain
With AA Metals currently looking to diversify its customer base and expand internationally, Cheng is very much focused on making the company's supply chain as efficient as possible.
Indeed, he believes that, alongside the talent and resourcefulness of its employees, an efficient supply chain is the most important component of AA Metals' success.
"We buy 100% via imports and obviously with the current trade problems the US is having with China, we have had to look for suppliers from other countries." he emphasized.
"Luckily, I've been in the industry a long time and I know where to find quality and reliability. We work with our suppliers on a quarterly or annual agreement and really aim to collaborate with them, so that if problems come along, we can sit down and find the correct action to take and improve together. "This strategic relationship with our suppliers is really the number one thing that differentiates us from our competitors," Cheng insisted. "We know who the best suppliers are and that gives us reliability in terms of both quality and delivery, as well as better payment terms, because cash flow is also very important. Our suppliers have also always supported us, and vice versa, during the difficult times. That means stable, long-term business, and ultimately, confidence from our customers."
AA Metals is currently one of the largest and fastest growing distributors of aluminum in North America. Last year, it expanded its warehouse space in Orlando by 90,000 square feet, and recently opened satellite facilities in Baltimore, Chicago, and Los Angeles, a sure sign of the company's ambition and its confidence in further growth to come.
"Number one is having the right people and putting those right people in the right positions," Cheng told CEO Magazine on his business philosophy. "Ultimately, we have a good infrastructure, tremendous supply chain process, and to grow in the future, we are looking for acquisitions and diversification of markets. Given the current trade situation, that's extremely important."