With passion and strong relationships, CEO Jim Brunjak built up his company from the living room of his house.
Jim Brunjak built up his company from the living room of his house; along the way, passion for his field and strong relationships were essential.
When the CEO of Power Solutions LLC and a veteran of the pipe industry, secured a $50,000 loan to create his own company in 2006, many who knew him were not surprised. Based in Chattanooga, Tennessee, he was a long way from oil country and initially ran the business from his living room.
Yet for Brunjak, this was only part of a broader professional journey.
He grew up in a steel town in Colorado where many of both he and his wife's families worked at the local mill. Upon graduating from college, he too sought employment at the mill. Notably, CF&I, the company that owned the facility, produced a variety of steel products, including oil country tubular goods (OCTG), a key component for drilling operations, and a product Brunjak's career would keep bringing him back to.
"In 1999, my family accepted an opportunity to help run a pressure piping and line pipe company in Chattanooga, Tennessee," Brunjak remembers. "It was still pipe I was selling, but it wasn't OCTG downhole tubing and casing. Throughout my tenure with this new position, I kept my ties in Texas. Eventually, my friends and customers said they could really use someone with my passion for the oil and gas business. My wife, Rhonda, and I decided to start our own OCTG supply business and we chose to remain in Chattanooga to allow our daughters to continue their education without interruption. Needless to say, there were not many people drilling wells for oil and gas in the southeast. We basically started with one computer, no business, and the dedication of our middle daughter, Maggie, who was attending the University of Chattanooga-Tennessee."
Staying independent
Twelve years later, Power Solutions remains a staunch OCTG supplier of seamless and welded tubing and casing, both domestic and import.
Still based in Chattanooga, and with just fourteen employees, the company has become a vital player in the industry and enjoyed double-digit growth for the last several years.
For Brunjak, the secret to his success seems obvious, and his passion for a business he has been involved in most of his life is only the start.
"We remain a medium-sized, independently-owned company. However, in the last 10 years many OCTG supply companies in the US have been purchased and are now run by Japanese trading companies," he explained. "There are only a few independents left, which allows Power Solutions a distinct advantage when you're talking about competing with companies that do $3 to $5 billion in sales and are wrought with multiple levels of management. Our advantage is our flexibility. We are in a position to promptly address the specific, ever-changing, needs of our customers."
"The OCTG supply business requires a Just- in-Time mentality," Brunjak emphasized.
"It is not just an idea or something you strive for, it is a firm commitment you must make. Our employees have been given the responsibility to handle day-to-day situations in a manner which best fits our customers' needs without being delayed waiting on approval from ownership."
Quality service
Brunjak believes that because of its flexibility, Power Solutions can be more creative, offer better terms to customers and suppliers, and most importantly, provide more services than its competitors, which include logistics. This is provided via another company Brunjak founded, with the help and strategic guidance of co-owners Chris Wang and Derek Steele, called Taimen Transport.
Taimen Transport is a freight brokerage firm, which itself spawned Taimen Trucklines, an asset-based company that offers the advantage of its own trucking fleet and drivers.
"We stock material in Houston, Odessa, and Lone Star, Texas, as well as Edmond, Oklahoma and Williston, North Dakota," Brunjak explained. "Taimen Transport and Trucklines are a great fit since Power Solutions ships a large volume of material to these stocking locations maintaining baseline business for the logistics companies. In addition to moving pipe to our various stocking locations, we now move pipe from the stocking locations to the drilling sites. We've packaged our businesses together which enables the operator to deal with one team that provides them a multitude of services."
Amid a fiercely competitive business environment, Brunjak is well aware of the need to constantly improve the quality of such services and earn the loyalty of his customers through the passion he and his staff display. He insists that he never blames the competition for obstacles that may temporarily impede long-term goals; a lesson he says his parents taught him as a young man and which continues to drive his business mentality today.
"When we are not successful in a bid opportunity, we look first at ourselves because that's what my parents taught me, to look in the mirror and try to understand what we could have done better as a person or a company," he stressed. "We don't cast blame on the market or our competition. We're all responsible for own happiness in life. At Power Solutions, we never forget where we came from. We understand what it takes to be successful."
Looking to the future
Brunjak insists that, despite a volatile and competitive OCTG market, he would like to double the size of Power Solutions in the next two years. This amid the added pressure placed on the industry by tariffs and quotas targeting import manufacturers as a result of ongoing trade disputes between the US government and some foreign exporters. Yet regardless of the push on pricing and inevitable restriction of supply, Brunjak says he sees opportunities for Power Solutions.
"These decisions by the administration have prompted us to plan well into next year," he explained. "While many suppliers have understandably taken a 'wait-and-see' approach, we have preemptively increased stocked inventory levels, as well as contracted for additional futures and redoubled our efforts with our domestic sources to fill any short-term gap in tonnage."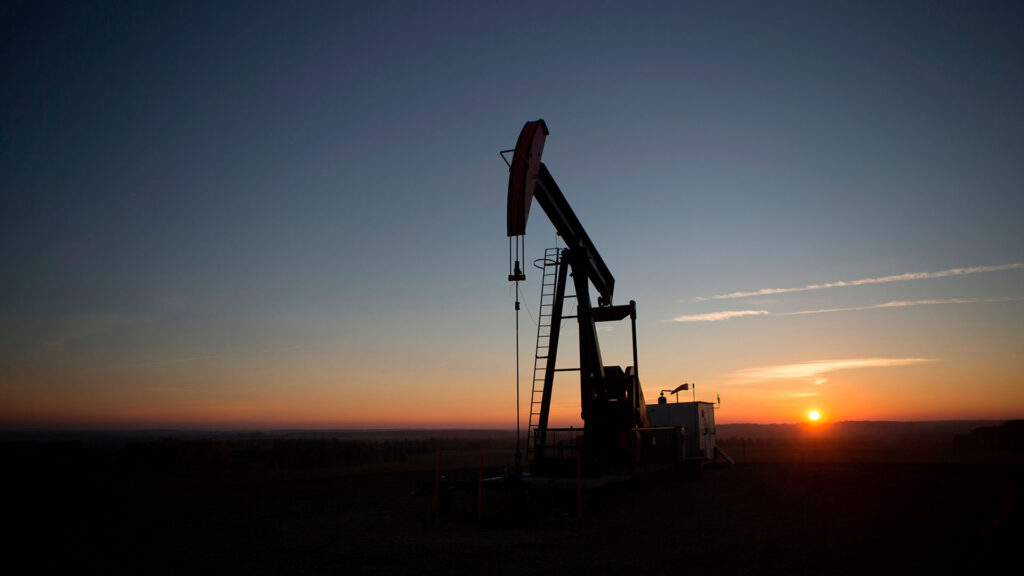 As such, Brunjak believes Power Solutions has the ability to adjust to whatever challenges may come along down the line, and, when necessary, the company continues to fall back on its strength of being a relationship-oriented company.
Two of Brunjak's own daughters now work alongside their father. His eldest daughter, Jesse, currently holds the role of Vice-President of Sales, while his youngest, Emma, is Vice-President of Administration and Special Projects, focusing on the nuts and bolts of the office.
"It's all about developing and cultivating relationships on a personal level, learning what makes the person tick," Brunjak stated. "This is what really gives insight into the goals others are trying to accomplish. The difference between us and much larger supply companies is the practice of doing business and maintaining committed partnerships with six or seven mills.
"We don't go into a customer's office trying to push a specific mill we are aligned with," he added. "We go in with what we call our group of 'long-standing source partners'—all of whom hold equal importance. As with our customers, we grow and nurture these relationships regardless of the state of the market. When the time comes for us to listen to the operators' needs, and go back to our source partners and say, 'Okay, for this program, it makes sense if we use these mills,' we typically receive the cooperation we need."
Despite, or perhaps because of, Power Solutions' humble beginnings, Jim Brunjak continues to believe in strong relationships as both the key to the company's recent success and the bedrock of building towards even bigger and better things in the future.
"I recall an experience during an executive management meeting with a former employer when I was told 'you have to separate business and personal in order to succeed, you can't take things too personally,'" he recounted. "My immediate response was 'What could be more personal than the way folks provide for their families? The success of a deal not only benefits us at the company, it benefits our suppliers and customers.' In today's world of big business, e-commerce, and social media, we tend to forget the importance of personal relationships and face-to-face conversations. You can't adequately judge a situation without being up close and personal."