CEO Frank Sonzala has taken the world's leading manufacturer of transportation equipment to new heights.
Frank Sonzala jokes that as a former executive VP for several companies, he used to describe himself as the "best No.2 guy" in the business.
Yet when CIMC Intermodal Equipment asked him if he wanted to throw his hat into the ring for their CEO position, he finally found a chance to prove himself as number one.
"I had been a vendor to the CIMC vehicles division in China for about 14 years, selling automatic tire inflation systems to the Chinese market," Sonzala told CEO Magazine. "Basically, I said yes because I really knew the company very well, and I had also been going to China on business since 1983, so I knew the new industrial culture as well."
CIMC Intermodal Equipment is a subsidiary of Chinese International Marine Containers, a global company founded in Shenzhen, China, in 1980, which is engaged in the manufacture and sale of transportation equipment, such as containers, road transport vehicles and airport ground-handling equipment.
CIMC Intermodal Equipment, which Sonzala has led since 2016, is currently the world leader in the production and sale of container chassis.
"CIMC is the world's largest manufacturer of container, chassis and trailers and the second place and third place manufacturers together probably don't even come close to what we do," Sonzala said. "We're the only manufacturer of chassis that use 100% robotic welding, 100% laser-cut steel, and 100% KTL coating, which gives our customers a 10-year warranty on the chassis. Our premier suppliers have also improved their warranties to match ours so basically our REVERE Chassis has the best warranty in its class.
"We're number one because of our quality and our capability to make large orders. We're not the cheapest product out there, but we're the best. And we do it in an environmentally friendly way."
A rapidly changing future
Like many business leaders today, Sonzala says that the old approach of looking ahead towards cycles of 3-5 years has become a thing of the past as rapidly changing trends in technology, affecting both manufacturing and logistics, force companies to adopt new perspectives on strategy and planning.
"I like to say that, looking at 3-5 years is not really relevant anymore," Sonzala said. "Because if we look at the Smart Phones, 3-5 months go by, and the world changes. What we're looking at, in essence, is the next 2.5 years, with an eye on the next 20 years. We're positioning ourselves at the front of that future by using the most advanced technology and logistics to position ourselves throughout the global economy. We are constantly reinventing ourselves.
CIMC Intermodal Equipment is currently working on increasing its dominance of the North American market through an increasingly efficient distribution network that Sonzala hopes will see the company continue to grow in Mexico and Canada.
This in spite of the ongoing controversy over import tariffs between the US and China, and aided by a notable increase in productivity and manufacturing capacity for CIMC that looks set to rise again in 2019.
In 2012, CIMC Intermodal Equipment shipped 6,000 chassis to customers; by 2016, this number had risen to 24,000.
Yet under the Six-to-Sixty Program, Sonzala envisioned even more impressive results.
"We put together 144 initiatives over 22 departments and we managed them on a weekly basis, and we have added new initiatives and taken some away as we have completed them," Sonzala explained as to how the company has grown.
"That's why last year, we closed at 28,000 and change, and we're at 45,000 out the door this year with about 12-15,000 overlap going into 2019. So, I predict that we will go over 60,000 units in 2019, a whole year earlier than anticipated."
CIMC currently has a manufacturing presence in 17 countries around the world, with two major assembly plants in the USA and hopes to build a landmark zero-emissions factory, a model it has already experimented with in China, in the US in the very near future.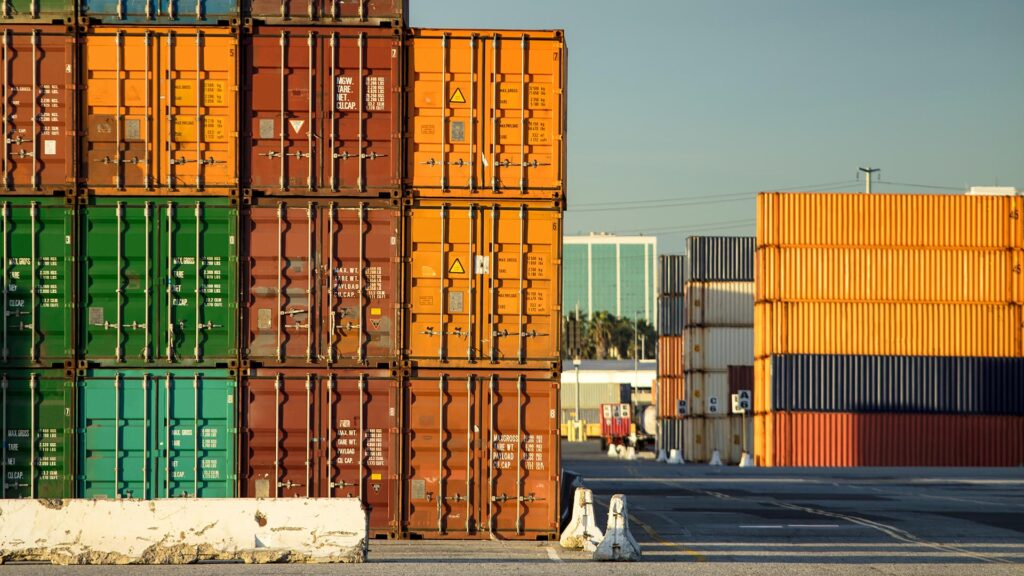 Operational excellence
Amid an increasing focus on technology, Sonzala is well aware that the relationship between the company and its employees is crucial to ensuring the smooth running of CIMC Intermodal Equipment and its ability to continue to grow and be successful in the future.
For Sonzala, this means everything from supply chain excellence to workforce attendance, and since he was appointed, he believes the company has worked hard to improve in all these areas.
"Once a year, we hold a strategic supplier relationship meeting where our vendors and their competitors come in and make a pitch to us regarding what they have to offer that's new, what technology's been created that they've taken in, and we also give them our view of where we want to go and what we want to do," Sonzala highlighted.
"For example, we bring in five of the top competitors in GPS systems and we tell them we want a 10-year warranty to qualify to even work with them. And if they don't have it, it's their position to go out and figure out how they're going to get to a 10-year warranty to do business with us.
"Keep in mind, before CIMC entered the market, the chassis was the cheapest and worst-specified product in the transportation industry," he offered.
"It was always the one that only went from a port to another railyard, maybe 9 miles across town. Now, you go from a port 200-300 miles to a huge distribution center and unload. So, we changed the whole of North America to go to LED lighting, radial tires, and the best brake systems."