Manny Perez shares the keys to success he learned over the last 20 years as CEO of POOLCORP.
POOLCORP is saying goodbye to Manny Perez de la Mesa after twenty years as its leader. Along the way, he says, he never stopped learning about the keys to success.
Following twenty years at the helm, it was announced last July that Manuel (aka Manny) Perez a la Mesa would step down as president and CEO of POOLCORP, effective Dec. 31, 2018.
The move marked the close of a remarkable period in the company's history, and while POOLCORP's success is likely to continue without him, Perez de la Mesa's legacy was fundamental in shaping the fortunes of the world's largest supplier of swimming pool equipment, parts and supplies. In an exclusive interview with CEO Magazine, Manny spoke of his experience and how his business philosophy has evolved.
POOLCORP is the world's leading wholesale distributor of swimming pool equipment, parts and supplies, and related outdoor living products. The company operates over 360 locations worldwide with more than 4,000 employees through three primary distribution networks: SCP Distributors LLC, Superior Pool Products LLC, and Horizon Distributors, Inc. With Sales Centers around the world, POOLCORP distributes a broad range of products to roughly 120,000 customers and enjoyed revenue of $3 billion in 2018.
Manny Perez de la Mesa came as an immigrant with his family from Cuba to Florida and studied Business Administration at Florida International University (FIU). He started as a financial analyst with Sea-Land Services, Inc. and later earned his MBA at St. John's University in New York, while working for Sea-Land Service Inc., and later worked with IBM, Fresh Del Monte Produce, and Watsco, Inc., before being appointed President of what is now POOLCORP in 1999.
"The logic at the outset was to establish a central culture, core disciplines, and then have a clearly defined strategy to pursue the many opportunities that were available in the industry," Perez de la Mesa told CEO Magazine of the immediate challenges when he took over in 1999. "Once the big picture was laid out, it's a matter of having the right people in place, establishing more detailed plans by market, and executing, and that's been an exercise that we've continued to build on over the course of 20 years."
"Manny Perez de la Mesa defines the words trust and righteousness," said Steve Cohen, CEO of Wilbar International, a trusted partner of POOLCORP. "Our relationship with them is based on respect, which is mostly due to the way Manny shaped POOLCORP during his 20 years at the helm."
Finding the Talent
Perez de la Mesa describes the evolution of POOLCORP during his 20 years in charge as a maturing process, driven primarily by developing and growing the best talent. In 2000, the company began to invest heavily in recruiting young people out of universities, expanded its portfolio of training programs, and worked to continually develop its talent to ensure a solid foundation for the future.
"Trainees go through a six month training program before they're placed into professional level positions," Perez de la Mesa said of the new recruits. "But we also have several hundred courses and programs available to aid those who want to push through their own development and be able to contribute more to the organization. It's understood that we all have to get better at what we do every year for us to continue to grow the value of the enterprise, and that has always included me.
"As a result, we settled into a certain rhythm and cadence that made me comfortable with the idea that the team didn't need to depend on me as much because the organization was evolving and much of what we do has become systemic throughout the company."
The concept of learning is a crucial pillar of Perez de la Mesa's approach to business. "When you finish and graduate from college, you will have learned less than 10 percent of what you will learn (in your career)," he told a group of students, alumni, and professors at the Herbert A. Wertheim Lecture, held at his alma mater, the FIU College of Business, in 2015.
"There will be hard skills you learn, but in business—and in life—it is more about the soft-skills."
Being a Leader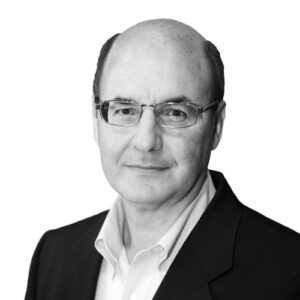 When asked how his leadership approach changed during the 20 years he led POOLCORP, Perez de la Mesa likewise describes a continuous learning process that began in the first six months after he took over when he met with constituents from throughout the industry to find out what needed to be done to take the company forward.
"You step back and start to appreciate that you're one of many," he explained. "It's very important to understand every facet of an industry and business before you start developing plans and executing them. One of the things that was critical to me early on was that I spend the better part of the first six months on the job listening to customers, vendors, and our people. Based on the aggregation of the inputs they provided, that formed my perspective to establish the right priorities, the right strategies, and make the investments we've made in the years since. I wasn't the one with the answers; in fact, I was the guy asking the questions."
Based on his experience listening to voices from across the industry, Perez de la Mesa says he thus identified the fundamentals to develop and implement a strategy based on expectations for market share growth and a progressively greater premium value for customers and suppliers, a philosophy that was subsequently embedded throughout the organization.
"The first wave was identifying who was doing things better throughout the organization," Perez de la Mesa explained. "No one division or region had a monopoly on that. It was basically assessing all that we did and bringing to bear those who were performing best with a very clear system of measurements. One of the keys from a management standpoint was that for every professional position in the field organization, there was a clearly defined set of responsibilities.
"Those sets of responsibilities had associated with them certain expectations, those expectations were tied to specific measurements, and those measurements were available, generally speaking, on a daily basis," he continued. "Every individual, whether they were in Detroit or Lyon, France; understood very clearly their responsibilities, the expectations associated with those responsibilities, and the measurements associated with those expectations.
"I think the other part, given the nature of our industry, is the fact that we set a tone for ethics, integrity, that's really helped the industry step up over the last 20 years, and I also think that's a part of my legacy that will continue."
"For almost two decades, under Manny's leadership, our respective companies have thrived, providing innovative products to enhance the enjoyment of swimming pool owners throughout North America and Europe. Manny's industry leadership has been instrumental to that success," said Karl Frykman, EVP & COO of Pentair, another key partner of POOLCORP.
Strong Partnerships
Given that POOLCORP works with over 2,000 manufacturers worldwide, Perez de la Mesa was also keen to highlight that strategic partnerships have been crucial to the company.
He highlighted their involvement with the National Association of Wholesale Distributors and the need to compare notes with other best-in-class distributors and learn from them, a process he was also eager to nourish within POOLCORP itself.
"We took that together with initiatives that came up from the staff organization that we have within the company, which is specifically looking at what new best practices there are in the industry, as well as ideas that come from the field," Perez de la Mesa insisted. "Those two sources blended together and created a kind of fermentation of opportunities that we looked at. Based on the priority rank of value and contribution, we then implemented them throughout the organization."
In one notable example, during Perez de la Mesa's tenure, sourcing at POOLCORP was streamlined through a preferred vendor program that sought to identify the very best partners for the company and the benefits that could be enjoyed by both parties.
"We basically assessed the vendors in terms of their commercial policies, their ability to ship quality products on time, their investments in product innovation and development, and all of those factors weighed into the vendor being preferred or not," he explained. "What we do organizationally is steer the sales to the products that come from the preferred vendors. Those currently account for over 95% of our sales."
"Our partnership with POOLCORP is closely tied to our ultimate goal of delivering the perfect pool experience," said Bruce Brooks, CEO of Fluidra, which enjoys an important and productive relationship with POOLCORP. "They help us better understand the pool professional, enabling us to create the products he needs, and together providing them when and where he needs them."
Manny Perez de la Mesa leaves POOLCORP with a string of achievements behind him: over the past twenty years, the company has enjoyed a net sales compounded annual growth rate (CAGR) of 10%, diluted earnings per share (EPS) CAGR of 17%, return on invested capital of 30%, and a total stockholder return CAGR of 22%. On Jan. 1, 2019, he will be succeeded by Pete Arvan, who currently serves as the company's EVP and COO.
Perez de la Mesa will remain with POOLCORP as Vice Chairman of the Board of Directors.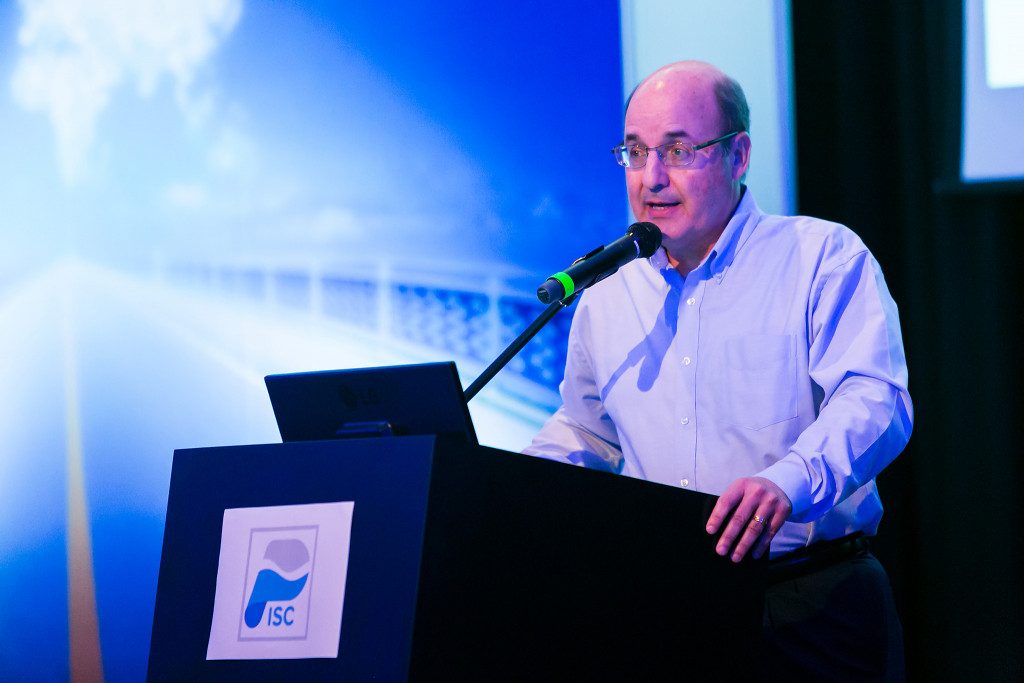 "I am grateful for the effort and commitment of our people, the partnership with our suppliers and the support of our shareholders," Perez de la Mesa said in summary of his two decades at the helm.
"Over the last two years, I have worked closely with Pete on company strategy, business operations, and corporate culture, and I'm confident that POOLCORP will continue to deliver outstanding results."