Gianguido Girotti
CEO Boat Division / Beneteau Group
It has been said that a good seaman weathers the storm he cannot avoid and avoids the storm he cannot weather. That has always been the approach taken by the French shipbuilding group Groupe Beneteau, where cautious expansion and a keen sense of the market are expected to project the company into annual revenues over the $2-billion threshold in 2024.
For Gianguido Girotti, seafaring is a passion, something that has been in his blood all his life, and when he is not busy working as CEO of the world's largest shipbuilding group, discovering new ways to innovate and expand the company amid the turbulent waters of rapidly changing market demands, he is off on a boat, enjoying the calming rhythm of gentles waves and fresh ocean breezes.
"Just put me on a boat, and you will see my happy face, no matter what boat," he once quipped.
So when he took the helm of Groupe Beneteau in 2019 – after having joined the company as a marketing director just four years earlier – it was with that same passion that he set about revamping the 140-year-old France-based sail and motor boat manufacturer's branding and product strategy to accommodate 21st century demand.
To ensure smooth sailing for Groupe Beneteau in a more fragmented, customer-centric and sustainability-focused market, Girotti immediately began to broaden the company's portfolio, expanding to include a larger range of sailboats, multihulls, outboard-engine crafts and luxury cruisers.
"We are the only group in the boating business which is really covering demand with a multi-segment approach," he said.
"The biggest difference between Beneteau and some of the others is that we still question ourself as if we are a startup, even if we are a 1.6 billion-euro group."
Understanding that to truly conquer the market in each of those segments would require specialized attention to detail and individual eccentricities, Girotti began to tailor production and sales efforts to specific customer needs.
To be able to reach customers on a one-to-one basis and cater to their individual demands, while also avoiding possible production slowdowns due to supply-chain loggerheads, Groupe Beneteau now has more than 1,500 sales distribution points worldwide, offering a variety of nine brands produced in 20 plants in France, Italy, Portugal, Poland and the United States.
"The biggest takeaway of the strategy is really to focus on being a multi-specialist and not just a generalist in the boating industry, trying to be as close as possible to customer needs and the ongoing evolution of the customers," he said.
"In the future, there will be a push for a more collaborative relationship between suppliers and buyers."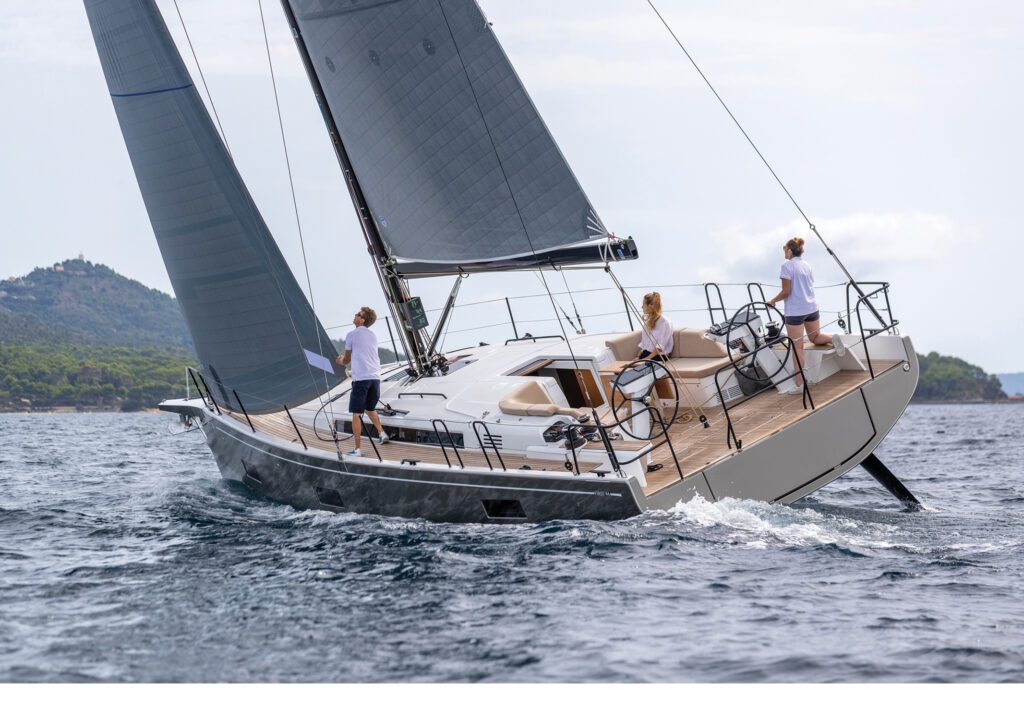 Covering a larger range of segments not only expanded Groupe Beneteau's potential market reach, it also provided the financial insurance of constant demand in a business that is frequently hindered by cyclical ups and downs.
With a multi-segment portfolio, Girotti said, "if one segment does go down, usually there are others that are not doing the same, so this is a competitive advantage."
And having a competitive edge in a market that is booming is also a surefire way to cash in on an industry that has grown at a compound annual growth rate of 8.1 percent over the last decade and that is expected to be worth $35.19 billion by the end of this year, up from $32.6 billion in 2022.
Another way that Girotti has pushed Groupe Beneteau to become a global leader is through pioneering sustainability.
During last year's Paris Boat Show, Groupe Beneteau showcased its new 44E, the first sailboat model to be entirely manufactured from recyclable thermoplastic resin and equipped with a hybrid engine.
"In terms of our sustainability commitment worldwide, we will keep on investing massively and transforming the transition to greener products into a real opportunity for the group," Girotti said.
But like a wise sailor who carefully calculates his bow thrusters before turning his craft onto an opposite tack, Girotti also knows that too much expansion too fast can lead to financial disaster.
"Groupe Beneteau is a group that doesn't have eyes that are bigger than our belly, which means that we are very ambition, but also very cautious," he said.
"We are able to integrate and digest what we decide to go after. And I think that sets us apart from some other groups."
Pointing to the economic downturn and market uncertainty spawned during the Covid pandemic era, Girotti said Groupe Beneteau has had to cope with multiple strategy shifts, eventually settling on a sales plan based on value rather than volume. The one area in which Groupe Beneteau has extended its reach is on the service side.
By acquiring stakes in two of the largest yacht charter companies two years ago, the group can now offer continued product care to customers who buy their boats.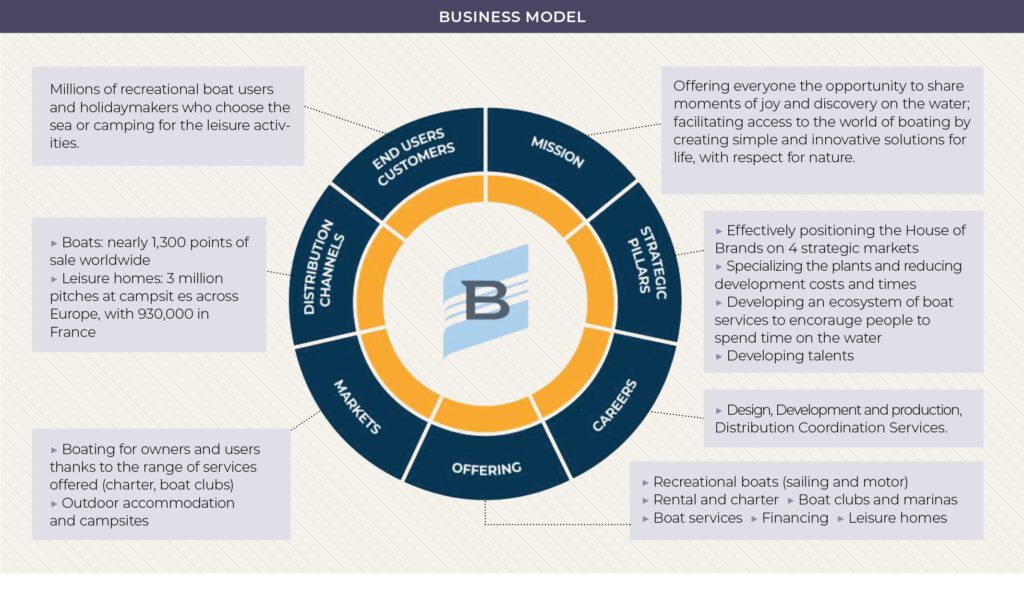 "This is an extension of our classic perimeter, because we are moving away from just being a boat builder to also being a charter company or boat club," he said.
But the any of these strategies to work, Girotti said you must first understand your customers and their motivations for buying a boat in the first place.
"The user experience and the customer need to be at the center," he said.
"Being able to cope with the biggest number of customers compared to our competitors allows us to become stronger in understanding the trends and anticipating the eventual needs in one or another segments."
Girotti said, there is a lot of passion involved in the purchase of a seacraft, and the process of choosing which one to purchase is "98 percent emotional and 2 percent rational."
"Our group is composed of talented people who are in love with the people who will keep on shaping and improving the boating experience all over the globe for as many passionate boat-lovers as possible."
Girotti went on to say that the "seductive attraction" of boat-ownership also means that branding plays a key role in courting buyers in a soft-luxury market.
"We have created an entire house of brands, making sure that each of those brands are designed to accommodate different customers and different needs according to the positioning and the specific segments that we were covering," he said.
"After all, we're talking about building boats. You don't need a boat tomorrow. You need a boat because you want to have fun. You have a passion to deploy. So we have to make sure that the customer and their family will live an incredible experience and create incredible memories on that boat."