As an aging population demands more efficient pharmacy solutions, the founder of Synergy Medical believes his company has the answer.
Those of us in the developed world live in rapidly aging countries.
For example, in the US every day, an average of 15,000 people turn sixty five years of age. According to Jean Boutin, president and founder of Synergy Medical, the Canadian province of Quebec, where the company is based, boasts the second oldest population in the world, behind only Japan. With an aging population comes greater health challenges and often a heightened demand for medication. Yet the dispensing and management of those medicines—especially when various drugs are involved—must be handled with care, and until recently, pharmacists were struggling.
"Ten years ago, I was working in the pharmacy environment and witnessed patients taking several prescriptions per day and struggling to adhere to the various times of day they needed to be taken," Boutin told CEO Magazine. "Pharmacists began preparing what we call blister packs. However, the preparation of multi-dose packaging is very labor intensive and prone to errors when done manually. That's when I realized there was a need to find a solution to automate the process."
With this in mind, Boutin gathered a team of engineers and programmers, and four years later they introduced the first SynMed, an automated system for preparing and dispensing solid oral medication in blister packs, which was installed in a pharmacy in Montreal. Ten years later, Synergy Medical, the company founded by Boutin and headquartered in Longueuil, Quebec, has manufactured and installed over 400 SynMed systems to sort and dispense prescriptions in a variety of environments from small neighborhood pharmacies to the largest chains.
"All patients, regardless of where they live in the world, have similar needs," Boutin explained. "They need help from their pharmacists to better manage their medications, and that's what we do."
Successful integration
With just over 100 employees, Boutin describes Synergy Medical as a relatively small company, yet he believes that a large part of the key to its success has been the fact that Synergy designs, manufactures, installs, and provides technical support for all its own equipment: something none of its competitors currently offer or do.
"Among our employees are highly skilled engineers; we invest in key resources, which allows us to design the robotics as well as the software for our products," Boutin explained. "We install our systems, we train the customer onsite, and maintenance is integrated in the service as well."
"The fact that all our operations take place at the same location allows, for example, our support and manufacturing teams to interact quickly and enhance solutions," he elaborated. "For the customer, this is a one-stop shop where they can benefit from a direct link with our team."
Crucial partnerships
According to Boutin, to build the technology that it manufactures, Synergy Medical currently uses roughly 2,000 components purchased from around 70 suppliers, some of which he regards as key to the company's success and which Synergy has worked closely with from the beginning of its ten-year history.
"They are key to us in terms of making sure the product is adapted to our needs," Boutin explained. "They're also important insofar as they participate in the evolution of new technologies. We only partner with companies that have the resources from an engineering as well as a manufacturing point of view, in order to deliver technology that is more efficient and more accurate." "We also try as much as possible to work with local suppliers," he added, "which allows us to be more agile in so many ways."
Boutin cited the example of the SynMed ULTRA which Synergy Medical introduced last year and which boasts three times the capacity of the company's previous technology. The increased demand for the ULTRA and the resulting increase in production meant that collaboration with suppliers was vital.
"Having our key suppliers involved and having them be able to adapt quickly was crucial to our success this past year," he insisted. Yet Boutin was keen to stress that Synergy is already looking ahead to further achievements. "Our key area of focus for the next twelve-to-eighteen months includes the release of technologies we've been working on that will substantially facilitate verification of the cards that pharmacies are preparing," he said.
Looking further afield
With a presence in the US and the UK, Boutin is already looking towards markets further a field where local populations are also aging rapidly and a similar demand for a more efficient and reliable delivery of medical prescriptions exists.
"At this point, we have identified countries like Germany, France, Australia, and New Zealand as having high potential," he outlined. "From a marketing point of view, the challenge is to make sure that we identify the appropriate business model for each of these markets."
Growth naturally presents its own challenges, such as the need to maintain the high standards of efficiency and quality Synergy has set in Canada, but Boutin is confident that the company can keep pace, largely as a result of the way it prepares its employees to undertake the tasks required to stay on top of the market. "Employee training is key to our success, whether it's related to implementation or customer support," he explained. "It can take between six and twelve months for a member of the team to be ready to support our customers. It takes planning and investment on our part in order for the team to feel comfortable with our products and the services we offer."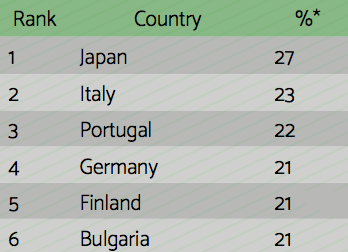 Ultimately, Boutin sees Synergy Medical as being at the forefront of a small but rapidly growing sector with its role not only tied to the demands of its particular market, but also the formidable challenges facing the healthcare industry and governments around the world.
"The solutions that Synergy provides keeps healthcare costs down by cutting down on hospital visits due to improperly managed medications, and that saves all the stakeholders a lot of money," he highlighted. "As a primary stakeholder, the pharmacy sector in the US has been very receptive to this idea."