Microsoft has embraced open-source under the thoughtful vibe of CEO Satya Nadella.
It's often said that the Chinese only buy Chinese products, which is not true. Some companies from China are Microsoft fans.
An example is Spring Airlines, a Chinese low-cost carrier, owes its rise to a blend of strong customer satisfaction, cost reduction, and adept operational management.
In 2009, the company received approval from the civil aviation governing body in China for its request to expand internationally.
The future looked bright for Spring Airlines, which planned to launch operations in many regions of China—including Taiwan, Hong Kong, and Macau—and also in Japan and other countries.
But before embarking on its expansion plans, Spring Airlines had to first address significant challenges to its IT infrastructure.
The on-premises data center model used by the airline domestically would have been expensive to continue in other countries, as it would have required the engineering team to travel internationally to deploy and maintain systems. Even more concerning was the likely inability of these data centers to comply with the company's own stringent standards for performance and security.
Satya Nadella, CEO Microsoft
"A leader must see the external opportunities and the internal capability and culture—and
all of the connections among them—and respond to them before they become obvious parts of the conventional wisdom."
It was clear to the Spring Airlines IT team that the answer to its need for a low-cost threshold, performance, manageability, and security lay in the cloud. Azure, the cloud computing service created by Microsoft for building, testing, deploying, and managing applications and services through a global network of Microsoft-managed data centers, emerged as the obvious choice. With its strong interoperability with open-source software, backing by the readily accessible expertise of the Azure support team, network of international data centers, and low-latency performance, Azure ticked every box.
The IT team worked with Microsoft to migrate the infrastructure for its new Japanese o ce to the cloud, taking advantage of the scalability of the platform to optimize marketing and selling activities. Put simply, Azure is the new jewel in Microsoft's crown.
The meditative boss
"The one meditative thing I actually do is getting up in the morning and putting your feet down," Satya Nadella said to Michael Gervais, the psychologist who hosts the podcast Mastery, and who has coached Nadella and dozens of others at Microsoft.
The company's current CEO strikes a different and gentler tone than Bill Gates and Steve Ballmer, his immediate predecessor. Ballmer was described as a bull inside a china shop: explosive and hyperactive. Meanwhile, in interviews and public appearances, Nadella projects a calm, thoughtful vibe, is forever espousing the benefits of empathy and compassion, and often cautions people against the hazards of a "fixed mindset." In that podcast, we learned that she spends a mere 90 seconds on mindfulness daily, first thing every morning.
Nadella took charge in early 2014. Back then everything at Microsoft revolved around Windows, the operating system that powered most computers. It was a franchise the company believed needed to be extended and defended at almost any price. Nevertheless, Windows has since retreated into a supporting role; sometimes it is little more than a loss-leader to push other products.
At the heart of the new Microsoft is Azure. It is formed of more than 100 data centers around the world, dishing up web-based applications, bringing mobile devices to life and crunching data for artificial intelligence (AI) services. Even then, Microsoft's transformation is far from complete. Windows, Office—the once equally dominant package of applications for personal computers—and other PC-related products together still generate about two-fifths of its revenues and three-quarters of its profits.
But even those who have watched Nadella's actions with a high degree of skepticism reckon the firm is moving on from its cash-cows.
Incidentally, the firm's transformation did not begin with Nadella. The company launched Azure and started to rewrite its software for the cloud under Ballmer. But Nadella has given Microsoft a new Gestalt, or personality, that investors appear to like.
The firm's share price has nearly doubled since she took over.
Nadella recently shared at a Microsoft event how Walt Disney World Resort technology and conservation teams partnered with Microsoft to help develop the "tiniest smart homes" for purple martin songbirds.
Purple martins are a unique species of bird that travel between South and North America each year to raise a family, but unfortunately their population is in decline.
By out fitting birdhouses at Disney's Animal Kingdom with Azure IoT Edge, Disney scientists are able to learn more about the species and help inspire a new generation of conservationists in the parks. Scientists now have unprecedented insight into the nesting behavior of the purple martins.
The technology is also creating a new experiences for visitors and has even seen the creation of an augmented reality game to help visitors learn what it takes to raise and protect the birds.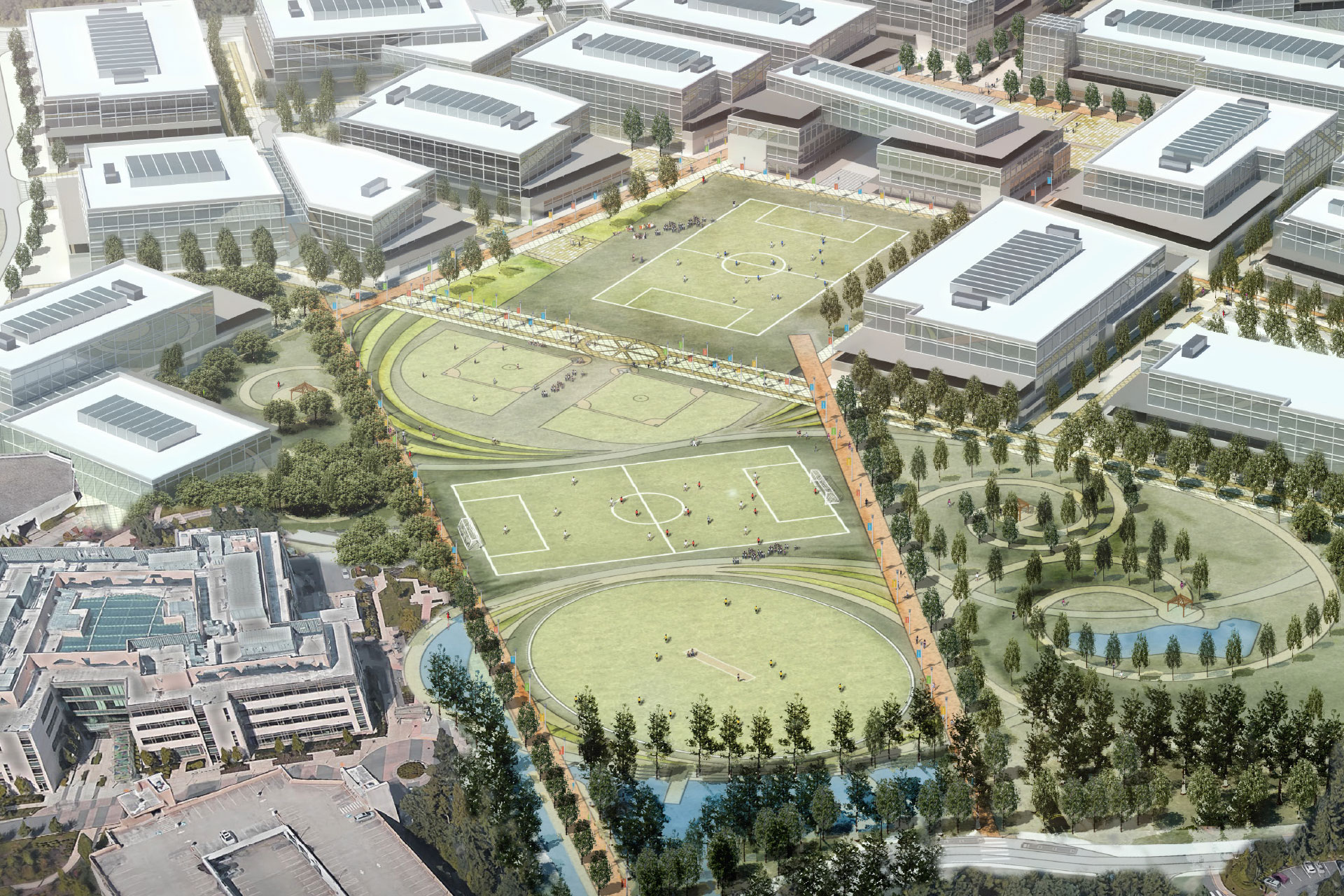 During Microsoft's recent third quarter earnings call, Nadella called the company a "clear leader in cloud security," while reporting 58% growth in commercial cloud sales.
Total sales during Q3 increased by 15.5% to $26.82 billion. Je Davis, CEO at consulting firm Perficient, said that cloud growth has been in line with Microsoft's wider growth, noting that Azure, Office 365, and Dynamics 365 "all broke sales records in 2017."
"We are expecting double-digit growth this year as well in those products," Davis added. "Microsoft has been making a number of smart decisions that have really put them in a unique position around cloud.
Microsoft's leaders have quickly responded to market trends, are constantly adding new features, and have established partnerships to propel their market share."
These decisions have helped transition Microsoft from a desktop company to a full platform company and has secured their future for years to come.