Many in the US believe that the economic system is inherently unfair.
A recent Survey Monkey and Axios polling discovered that three-fourths of the youngest cohort of adults in the U.S. believes that the overriding economic problem facing the country is unfairness in the economic system.
58% of people say that "unfairness in the economic system that favors the wealthy" is a bigger problem than "over-regulation of the free market that interferes with growth and prosperity", which accounts for 39%.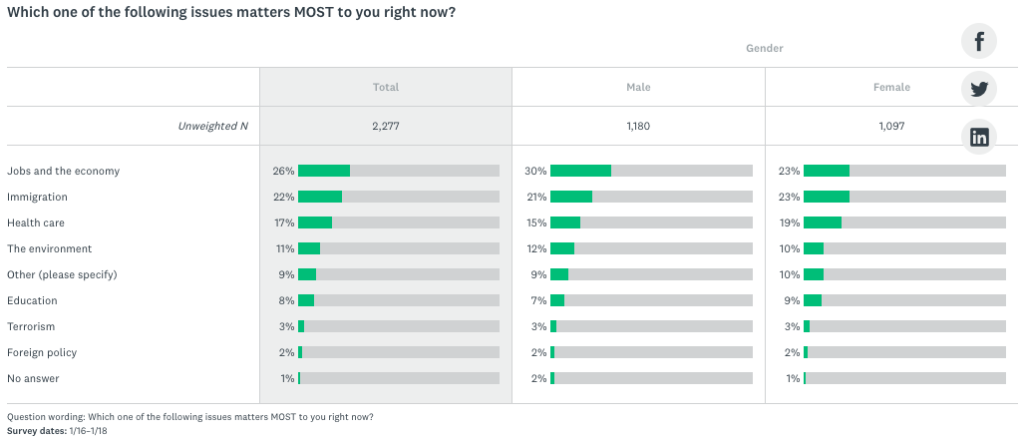 A presidential matter
And as the country faces upcoming elections, a huge majority of Democrats (90%) say they would be excited to vote for a candidate who promises to reform the economic system, with 71% of independents saying the same.
While wide majorities of Democrats and Democratic leaners have long said that the U.S. economic system unfairly favors powerful interests, the share who say this has increased since 2016 – from 76% then to 84% in 2018.
Sen. Elizabeth Warren recently unveiled a plan to break up the biggest tech companies if she is elected president, meaning that as the 2020 presidential campaigns accelerates, the dominance of Silicon Valley technology companies is likely to remain a key issue for Democratic candidates.
"We've got to break these guys apart," Warren said. "It's like in baseball: You can be the umpire or you can own one of the teams, but you don't get to be the umpire and own the teams."
How rich is rich?
How much would you have to earn in the US before someone considered you rich?
According to a recent YouGov poll, that depends heavily on who you ask. You can read the full results here.