Ted Hanson
CEO & Member of the Board Of Directors / ASGN Incorporated
Digital marketing expert and author Kevin Stirtz once observed that to achieve corporate success, you must know what your customers want and what your company does best, and then focus on where those two concepts meet. To have a winning product or service, he said, you must provide a solution to a customer problem and do it so well that customers don't want to or need to go elsewhere.
For ASGN Incorporated CEO Ted Hanson, the secret to a successful IT services company is the leveraging of industry expertise and intimate client knowledge to bring the right solutions to its customers.
"Our go-to-market strategy is built around bringing new higher-valued services to our customers," Hanson said about ASGN, one of the nation's leading providers of IT services and solutions for commercial and government end markets. "A lot of our customer relationships were built upon our heritage as a leading IT staffing business, and that's great. We're still a top player there, but now our teams are also bringing technical capabilities to be able to craft solutions to meet our clients' needs. In other words, we can offer a higher-value service to a customer that we've had in our portfolio for years or even decades."
Founded in 1985, ASGN has grown steadily since its IPO in 1992 through both organic growth and key acquisitions. The company owes its transition from its early beginnings in healthcare and life sciences staffing to IT services and solutions to its Apex Systems acquisition.
"Our free cash flow is our principal source of liquidity and has enabled us to make acquisitions, an important part of our capital allocation strategy without the need to take on additional leverage."
"Before Apex Systems came into the business in 2012, our company was really a collection of diversified staffing firms," Hanson said. "When Apex joined in a merger of equals, that gave us a real foothold in the IT staffing market, which is currently worth about $40 billion in the United States."
With the acquisition of Apex Systems, Hanson said that the company became far more focused on IT services.
"We began to diversify or otherwise manage things that were not IT out of the business, and both organically and by M&A, began to add to our IT capabilities," he said. "That was really our first step in becoming more solutions- and consultative-oriented. The Apex acquisition allowed us to pivot our story with our customers and with the market around who we were going to be in the future."
From that time on, Hanson said that ASGN was transformed into a much more consultative firm supported by its IT staffing capabilities.
"That differentiates us and is the foundation of our client relationships over many years," he said. "Beyond ASGN bringing IT talent to bear, our clients began to see us as a partner that can also offer higher-value technical solutions. At the same time, the market began to recognize that we were going to be a transformed company moving forward. Since my becoming CEO of ASGN in 2019, this transition to IT services and the movement toward more consultative work have really been the two biggest pivots in our messaging and in our capabilities."
"We expect that our high-end consulting offering will remain an important source of the value we provide to our clients, and so we continue to make acquisitions that bolster our consulting capabilities."
Today, ASGN offers IT services and solutions ranging from artificial intelligence and machine-learning to cloud, cybersecurity and IT modernizations to a plethora of large corporations and enterprises, along with the U.S. Department of Defense, intelligence community and federal civilian agencies.
"The gold nugget of ASGN is our account portfolio," Hanson said. "We work with more than half of the Fortune 1000 and the largest federal government agencies. We are bringing IT services to big enterprise accounts that encompass five commercial industries, plus the federal government, a sixth industry."
And despite some slowdown during the pandemic period, ASGN has continued to show impressive growth year-after-year.
In 2022, the company reported revenues of $4.6 billion, up 14.3 percent over the previous year, with $2.1 billion, or 49 percent, from commercial and federal IT consulting. In the first quarter of 2023, ASGN's commercial and government IT consulting income officially surpassed 50 percent of consolidated revenues, a new company milestone.
Maintaining that growth trajectory, ASGN continues to work toward becoming "a much bigger firm in the future."
"In addition to the IT staffing market, the commercial market for IT consultative services in the United States — the part of the market we address — is in excess of $300 billion, and it's our fastest growing area," Hanson said. "In the federal government, the IT market is worth about $180 billion, and we're becoming a significant player at scale in that marketplace. The market is there, and we have the capabilities to be a much bigger business than we are today."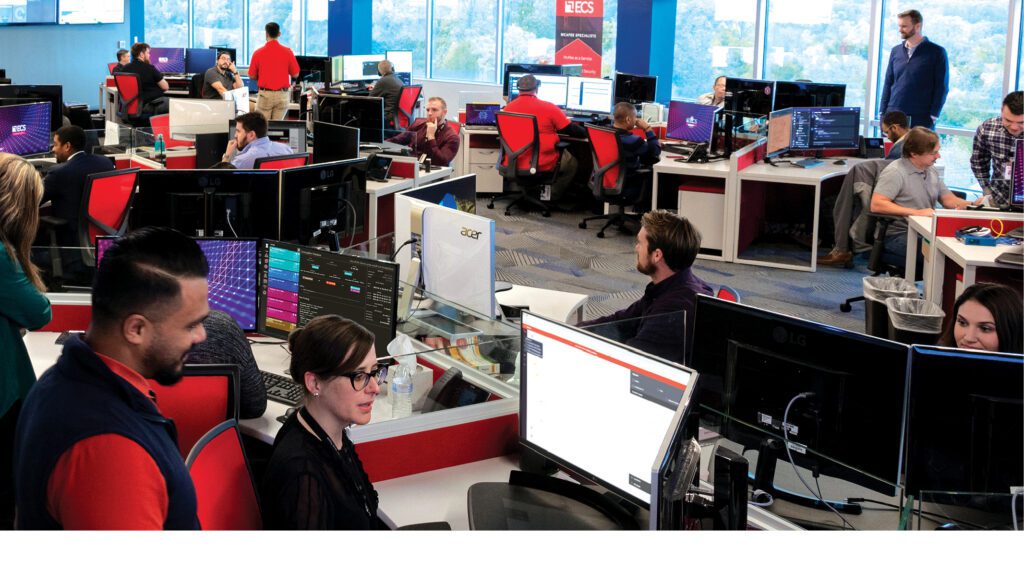 Even though ASGN is playing in a much larger addressable market than in earlier days, Hanson said that the company's capital allocation strategy has not changed.
"We believe that M&A remains the best use of and highest return on capital," he said. "Having said that, with limited deals in the pipeline at present, we expect to continue to be active in repurchasing ASGN shares given our view of our rather compelling share price."
Hanson said that after the first quarter of 2023, the ASGN board approved a new two-year, $500-million share repurchase authorization.
Ultimately, Hanson concluded, "what's underpinning our strategy for the future is faster growth in the consultative part of our business."
"Not only does that get us to the fast currents of where IT money is being spent by our clients, but it also comes at a better margin."
In addition, by leveraging fixed costs by automating certain routine processes and improving efficiencies, Hanson said that ASGN will be able to continue to keep its overhead costs down, which translates into incremental margin expansion and, importantly, a more productive cost point for customers.
"ASGN's capabilities within IT staffing to help bring the most important talent to our customers to help them execute their technology roadmaps has been the legacy of our business," he said. "But we've also built great solutions and consultative capabilities and we are combining both the talent and those capabilities around solutions in a way that not many other companies have been able to achieve. In that way, our clients are the real beneficiaries."