NASDAQ is evolving to become a trailblazer in cybersecurity, and its President and CEO Adena Friedman is leading the way. The market giant is now showing international stock companies how to win the fight against financial crime.
The world-renowned Nasdaq Stock Market in New York has come a long way since its inauguration as the first electronic trading system in 1971. And its CEO Adena Friedman intends to take it much further. With 3,700 stocks listed on the Nasdaq exchange, including tech majors from Apple Inc. (AAPL) and Microsoft (MSFT) to Google parent Alphabet (GOOG, GOOGL), Meta Platforms Inc. (META) and Amazon.com Inc. (AMZN), Nasdaq has led the way by continually innovating its computer systems to earn its place in the S&P 500 Index.
Origins and New Beginning
Nasdaq's acronym came from the National Association of Securities Dealers Automated Quotations after the Securities and Exchange Commission (SEC) asked the National Association of Securities Dealers (NASD) to automate the market for securities not listed on an exchange. The new computerised system provided an alternative to the traditional "specialist" system, that had been used for the previous century, which was viewed as highly inefficient.
Nasdaq has continued to innovate ever since it pioneered electronic trading, and the woman now leading this innovation is President and CEO Adena Friedman. She was awarded the role in 2017, from her previous COO position, making her the first woman to manage a major exchange in the United States, and she aims to forge the way for other women in the financial services industry.
Not just a stock market major
Friedman entered her role as CEO intending to drive efficiency, product development, growth, and expansion. With over 20 years of experience in financial services, having worked as The Carlyle Group's CFO and taking on a variety of roles with Nasdaq, few people are better suited to take the reins of the New York stock market than Adena Friedman.
Focused on innovation, Friedman is continually seeking to modernise the Nasdaq business model. She thinks of Nasdaq as an "engine for capitalism" and campaigns for bringing companies back to the public market to make them more accessible to investors. By incorporating data services and other innovative technologies, Freidman aims to make Nasdaq more than just a stock market leader by transforming it into a technology company.
Today, Nasdaq is leading the financial technology market by focusing on transparency, "making sure our data and analytics are top class", Friedman states in an interview with Morgan Stanley. It is no longer just a stock market company, but it helps facilitate investments through its cutting-edge technology. Friedman explains, it "enable[s] the investment management community to manage their portfolios successfully and allow corporates to have successful relationships with their investors". This success has led Nasdaq to sell its technology to 130 other markets.
Growth set to continue
Nasdaq has gone from strength to strength in recent years, with its annual revenue increasing by 32.1% from 2019 to 2020, to $5.625 billion. This trend continued with an increase of 4.64% to $5.886 billion in 2021.
Friedman highlights how Nasdaq intends to keep building on its success as well as transforming as a company to offer a wider variety of products and services. She states, "we've laid the foundations" for growth into the next decade.
When asked how Nasdaq is transforming Friedman explains, "In 2035, we will be an interconnected cloud-based solutions provider that brings the capital markets together – still operating locally, but with a common technology underpinning; common connectivity capabilities; a much lower barrier to entry for new participants; and greater access to investors."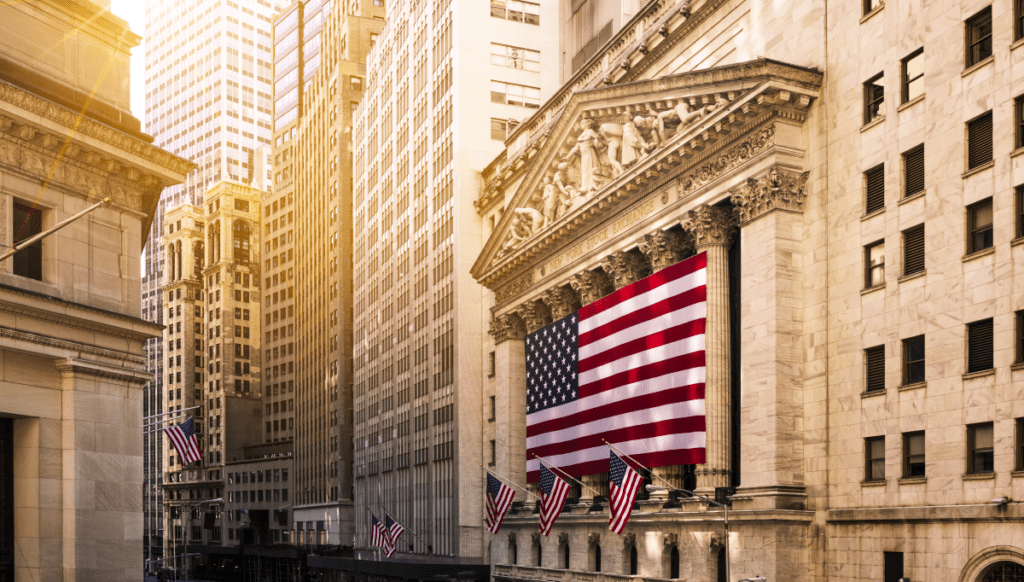 Responsible Capitalism
As well as focusing on growth and solid returns on investment, Friedman also has a more responsible approach to capitalism. Nasdaq has increased its investments in financial crime in recent years, focusing on fraud and money laundering in a digital era. The stock market major acquired Verafin in 2020, an anti-financial crime management solutions company, for $2.75 billion, to support its aim of becoming a global SaaS leader in the fight against financial crime.
Friedman emphasises the magnitude of this issue, with money laundering and other financial crimes creating a 3-trillion-dollar problem that needs to be solved. She believes Nasdaq is "fighting crime" by asking "where's the money going?". By acquiring Verafin, Friedman hopes that they can bring the company's cloud-based solutions to the largest banks in the U.S. to fight financial crime on a massive scale.