CEO Tony Moraco, recent inductee into the 2019 edition of the Wash100, strives to take SAIC forward.
Although premier technology integrator Science Applications International Corporation (SAIC) works mostly as a U.S. government contractor, the technology solutions it provides can be useful for any eventuality.
For example, in September 2017, after back-to-back hurricanes devastated Puerto Rico, leaving residents without power, water, or telecommunications infrastructure, a team of SAIC employees in Cocoa, Florida, helped survivors on the island make contact with their families in the U.S. with the aid of a device normally used for military surveillance missions.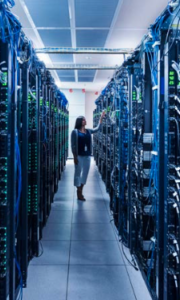 With amateur radio airways heavily cluttered in the wake of the tragedy, SAIC employees volunteered their time and resources, utilizing a process called geo-fencing which isolated signals from the territory.
SAIC operates in the technical, engineering, intelligence, and enterprise information technology markets and boasts more than 15,000 employees worldwide.
Since the company parted ways with its founder firm Leidos and went public in 2013, it has grown into a $4.5 billion government services enterprise with revenues of $1.15 billion for 3Q17.
Yet when Tony Moraco was appointed CEO shortly after SAIC spun public, he immediately looked at how he could take the new company forward.
"Fundamentally, we looked at three components," he explains. "One was around our shift to become more competitive in line with a changing marketplace, because at the time, federal budget constraints were kicking in, such as the government shutdown that occurred the same month that we spun public. Second, we looked at redesigning the company to make it more enterprise-oriented.
The third was to retain SAIC's great heritage, which is based on a culture of entrepreneurialism and the mission focus of our subject matter experts."
Strategy and solutions based on innovation
SAIC delivers technology solutions and integration services for a range of U.S. government agencies, enabling everything from diplomatic missions and military operations to the exploration of ocean floors and outer space.
Yet being a services provider to the U.S. government naturally presents a distinct challenge as changing budget priorities restrict long-term decision making by federal agencies.
"The federal budget changes that we've seen over the past four years really make it a challenge for our customers to make those decisions and much of our growth is predicated on next-generation, larger-scale contracts," Moraco explained.
"We run sales cycles of between 12 and 24 months, which are fairly long compared to other industries, So time and unpredictability of budgets does affect the timing of growth."
Furthermore, as technology has rapidly evolved to include the Cloud and areas such as cyber security, SAIC has met with increasing competition from up-and-coming tech providers.
As such, retaining the considerable talent base that the company already boasts has proven a challenge but like in any changing industry, Moraco believes the phenomenon also represents a dynamic and forward-thinking company with new opportunities.
"The competitive landscape changes, but that al- so creates an opportunity to make strategic alliances with other tech companies," he said. "We can act as a channel for those companies where we provide them with both integration services and also add value to firms that are less familiar with federal contracting."
To address these challenges, Moraco has employed a strategy he calls Ingenuity 2025 to guide both long and short-term decision making within the company, along with a matrix organizational model to enable SAIC to draw on the expertise it possesses across different market segments and customer sets.
"It was a tactical move, in one sense, but also an aspirational one," he explained. "Within the context of Ingenuity 2025, our ability to be positioned as a market leader comes first and foremost through an understanding of our customers' mission, and from that we feel we can be more agile and responsive to provide thought leadership and innovative solutions.
"It amounts to a combination of innovation, on the one hand, but also implementation as we work to understand the government contracting landscape and the processes around government acquisitions and compliance," Moraco said, "Meanwhile, our matrix model enables us to draw from our broad expertise across different segments of the market into different customer sets, creating a broad market awareness that enables us to operate as a channel for a wide range of technical solutions for our federal customers."
As SAIC looks ahead, the company is focusing its investments in two ways: firstly, in market segments that are likely to lead to repeat business, in order to ensure sustained profitability, and secondly, in areas that differentiate the company through expertise, thus retaining both existing contracts and luring new customers based on past performance.
"It's about protecting the contract base that we have, expanding our revenue by delivering new services to our existing customers, and then growing into adjacent accounts where we can take those mature differentiated offerings to customers that we may not have served before," Moraco said.
"It's important for us not to be overly concentrated on any single account, so we try to balance our investments between the defense sector, non-defense, and the intelligence community."
Key partnerships
As far as critical partnerships, SAIC has around ten key strategic alliance partners with whom it reinvests profits to identify long-term technological advances that will enable them to develop solutions for the future.
"We have every day partners; we have our team partners that we regularly engage with; sometimes we have partners that are more tactical in nature with whom we work on multiple contracts; and then we have more strategic partners that provide value to the company either in a given market segment or internally," Moraco explained.
"Beyond that, we have our alliance partners that we are concentrating around because they are critical as to how we go to market."
SAIC's thousands of employees, many of whom come from military as well as civilian backgrounds, are naturally also critical to this process. "Two-thirds of our staff are embedded, or located with our customers, and that allows us to further sustain our mission understanding and translate requirements into capabilities," Moraco added.
"Given that the IT industry, in particular moves so quickly, we're always looking to expand our talent base from different geographical locations and support a virtualization of our workforce. Our ability to retain and recruit the best talent is absolutely crucial to our future (…) The competition out there right now is considerable, but we mitigate that by appealing to individuals who are drawn to having an impact on what they do, whether it be national security, agriculture, or cyber. We really appeal to a mission-oriented individual."
Consistency is key
For his role in SAIC's ongoing $2.5B acquisition of Engility,  and driving five consistent quarters of financial success for the company, Moraco became the most recent inductee of the 2019 edition of the Wash100 — Executive Mosaic's annual selection of the most influential leaders in the government contracting industry — marking his sixth Wash100 win.
Since last year, CEO Tony Moraco has highlighted the importance of delivering strong performance across SAIC's contract portfolio. Under his leadership, the revenue growth for the company increased by three percent in the 2018 third-quarter compared to 2017.
In November 2018, SAIC received a potential seven-year, $861M contract to procure, fabricate, assemble, integrate, test and deliver multiple platforms and systems to the U.S. Navy's Space and Naval Warfare Systems Center Atlantic program.