Alight CEO Stephan Scholl explains how the COVID-19 pandemic only accelerated the shift towards the 'Era of the Employee,' and how technology can play a key role in guaranteeing the wellbeing and financial security of employees around the world.
A PEOPLE AND EMPLOYEE-FIRST AGENDA was already being discussed in board meetings at the world's greatest companies prior to the COVID-19 pandemic. Yet in the words of Alight CEO Stephan Scholl, the global shock caused by the pandemic only emphasized the importance of business leaders putting their workforce on the same level of priority as customers and partners. "Today, successful CEOs, including myself, have to give equal weight, if not more, to employees," Scholl told CEO North America in an exclusive interview. "Employees are the secret sauce of every company, and building a thriving, productive and happy workforce and keeping them financially secure and healthy, is the number one priority for every CEO.
That means focusing on retention, wellbeing, and mental health. I think the pandemic has highlighted it and accelerated it, but the era of the employee is real. This is the new normal of every company, especially as we start heading into recession era environments and cost cutting environments." Alight Solutions is a business process outsourcing company based in Lincolnshire, Illinois. It was formed in May 2017 after the acquisition of the benefits outsourcing department of Aon Hewitt by private equity funds affiliated with Blackstone Group L.P. The company went public on July 6, 2021, and closed last year with annual revenue of $2.9 million.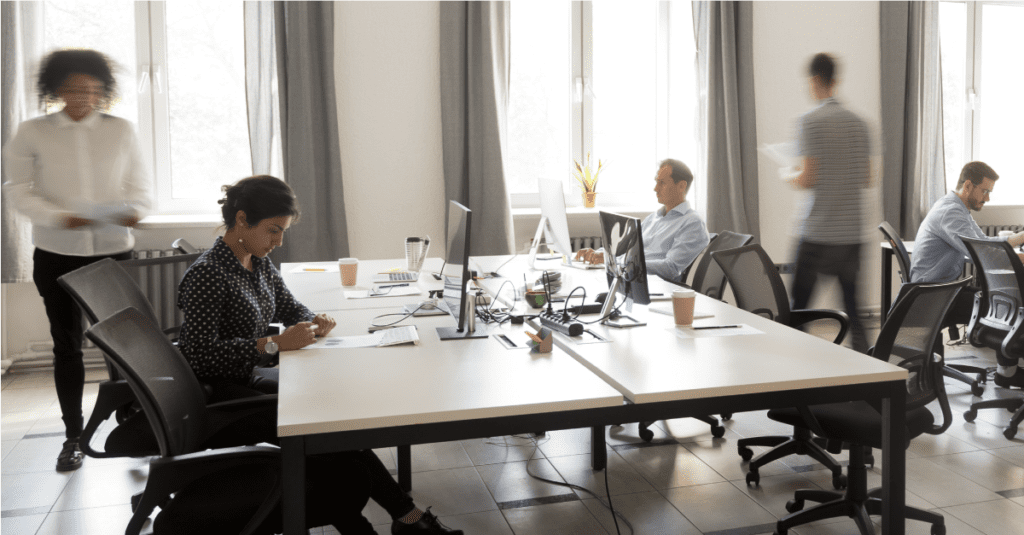 THE ERA OF THE EMPLOYEE
Scholl was appointed CEO of Alight just as the COVID-19 pandemic was getting underway. He said that his 25 years of experience in the tech industry meant that he instinctively understood how the much-talked-about digital transformation of the economy had left employees behind and felt that leading Alight presented the perfect opportunity to put that right
For Scholl and Alight, this concern for the wellbeing of the global workforce includes everything from the financial precariousness that many workers world face in today's economic and business environment to the importance of mental health—issues that for years were swept under the carpet in boardrooms.
"The truth is, up until a couple of years ago, employees were left behind," Scholl insisted. "When you think about the technology landscape, when you think about what employees had to go through, the great transformation that companies were executing to help drive their client relationships never made its way to employees. That's why I jumped into Alight.
"The fact that we serve already over half of the Fortune 500 companies gave me a really good canvas to come in and drive that new agenda of helping companies deal with their employees. I've called it the Decade or the Era of the Employee, and that's what truly attracted me to the role."
CHANGING FOCUS
Companies in the US already spend up to a billion dollars per year promoting employee wellness. Yet Scholl believes that few of these initiatives have actually worked and that CEOs know it. Alight works with such clients to streamline that approach and make it less daunting and more accessible to rank-and-file employees through a combination of strategic and technological innovation. "They've all realized that what they've been doing so far isn't working," Scholl explained on the challenges facing CEOs. "I've heard from quite a few clients who said, 'We took the Christmas tree approach. Let's just give them anything they want and let them figure it out.' Employees need way more help on, for example, 401(k) versus HSA. Where should I put my savings? What health plans are the right ones? What products and services do I need? Help me consolidate and simplify
"I think the advantage we have at Alight is that we're already working on the frontline with 36 million employees. We're using our analytics, our new cloud-based solutions, our technology, and our size and scale to deliver products and services to them in a platform based on who they are and really bring in a personalized experience to the individual employee. That's our secret sauce as a company."
WELLBEING AS KEY
In 2020, research showed that more than half of Americans felt that their employers weren't doing enough to help them around wellbeing. Alight itself produced a study earlier this year which found that there is still a long road ahead with 68% of US employees saying they're afraid they will run out of money during their retirement. Meanwhile, say that long term financial planning stresses them out.
"This mental illness and anxiety problem that's in front of us is just a massive issue to deal with," Scholl highlighted. "Our objective is as a company is getting those scores up, helping employers deliver a more integrated capability around wellbeing, and bringing it all together in one platform.
"I think that's also what's unique about us is that operationally, as a US-based company, this notion of wellbeing is making its way to Europe. I just made two trips in the last few months, where in London and Paris and Germany, this wellbeing and anxiety and depression issue that worries employees more and more all the time is really becoming front and center as well."
THREE YEAR PLAN
Before Alight went public in July last year, Scholl announced a three-year plan for the company, which in Scholl's words was intended to "fundamentally change the siloed approach to benefits and human capital management by bringing together all aspects of employee health, wealth, wellbeing and payroll into one, seamless, integrated technology experience."
"We're now at the halfway point of implementing that plan, and as I've been saying in our earnings calls and investor calls, we're ahead of the curve," Scholl told CEO North America. "Our wins and client brands have been incredible. Huge corporations like PwC and other big companies have really bought into our approach."
THE BIGGEST CLIENTS
The federal government is the single biggest employer in the United States, and Alight's partnership with them on The Thrift Savings Plan (TSP) has become one of the company's most important projects with 6.6 million federal workers participating across the country. Scholl said Alight helped the government consolidate the program around one platform. "As you can imagine, dealing with a client of that size, scale and complexity is just fraught with risk," Scholl commented as we began to highlight the key partnerships that enable Alight to bring its products and services to real people. "When we devised the three-year plan, I talked about us becoming more technology forward, moving toward more technology oriented, industrialized and standardized products.
"We've done that with the thrift program by delivering a cloud-based platform which Accenture took on and is doing the service piece around. So few companies in the world can speak to their ability to take on something that big, and I think that's exciting for us. You think of the Ikea win that I announced at the end of last year," Scholl added by way of example. "We're aligned with Wipro, one of our best partners in India, on some really big deals in Europe. We have great partnerships with other software providers like Benify in that scenario.
"That's a big difference to where we were two and a half years ago when Alight was largely doing things by itself, and that shift has really helped accelerate our growth globally and enabled us to grow more profitably."
A UNIQUE PLAYER
Scholl has no doubt that Alight is a unique player in its space, reaching 36 million members of the global workforce and boasting what Scholl claims is the most complete set of products and services in the category of keeping employees healthy and secure.
 "Nobody else in our peer group has that breadth of capability for an employee to go to one place, to our platform, which is called Work Life, and make the most important decisions that keep them healthy and financially secure," he elaborated. "There is no company even close as number two. "For so many years, it was enough for CEOs to just take care of their clients and their customers. That thesis has now been proven wrong. Building a thriving, productive and happy workforce, keeping them financially secure and healthy, should the No. 1 priority for every CEO, and I think people are now seeing the way forward in terms of three- and five- year business plans."
Click here to read the full August – September 2022 Publication