Struggling to find a special wine? Vivino is the perfect app for you.
When wine and innovation come together, great things happen.
Surely you or someone you know have gone through the struggle of going to the market to pick up a special wine for dinner with friends and having no idea what kind of bottle to purchase. So you might have found yourself confused. That's exactly what happened to Heini Zachariassen, a guy who always went to the supermarket to buy wine but didn't know what to do in front of that big wall of bottles.
So he decided to create 'Vivino,' an app that catalogs, organizes and classifies millions of bottles of wine. Seven years and 25 million downloads later, Vivino is still in use by a community of casual drinkers who have reviewed and rated about 12 million bottles of wine. Zachariassen launched Vivino in 2010, and today, besides helping users to choose the perfect bottle, the app also sells them to its users.
An app for the millions
The app has scanned nearly 425 million bottles so far.
Its concept is fairly straightforward: users of the app scan the label of whatever bottle they are drinking and the app recognizes key pieces of information like vintage and producer.
The user also can rate it on a scale of one to five stars. He or she can follow other users, comment on wines that other people have tasted, and thus increase the range of wines they are exposed to in the process.
Vivino now has more than 20 million consumer reviews and 65 million ratings on over 10 million types of wine.
How does it work?
There's an art to finding the right wine and the best recommendations have traditionally been the result of a discussion between drinkers and a restaurant's sommelier, a salesperson at a retail shop or even consulting professional ratings of particular wines in various magazines or websites.
But now you can easily access the recommendations of all those consumers directly from your phone. You just have to take a photo of the wine label, and then comes the magic.
The app gives you the ratings of other users, average price, tasting notes and recommended pairings. It also scans restaurants' wine charts for the best options.
Vivino works best for people who like to dine out at restaurants with extensive wine lists.
This app is your best choice if you regularly dine at high-end restaurants.Activating the location data on the app will allow Vivino to point you to restaurants' wine lists in your vicinity. It also provides data on the wines on those lists. If you're the type of person who studies the wine lists of restaurants before you make a reservation, it can be very helpful.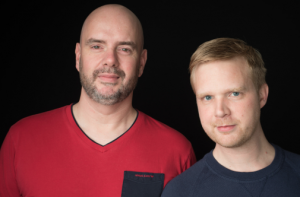 You can also navigate large wine lists and read a valuable second opinion when deciding on a specific bottle. And if you sign up for the premium level, it features pull in ratings, subscriptions, and additional information.
Another cool detail: the ones that are not recognized by the app are placed in for identification by a real human. In some cases, for less-scanned drinks, the app will occasionally identify a wine's producer correctly, but misinterpret its varietal or vintage year. In that case, the issue can be fixed with a simple tap or two.
This app is available for Android, iPhone and Windows smartphones.