VASA Fitness is rather familiar with the idea of 'no pain, no gain', as it expands with its solid reputation for helping clients achieve their fitness goals.
Gym goers typically sign up to a new programme or space with grand ambitions of becoming fitter, healthier and better versions of themselves. But the business plan of the gym can go a long way to helping members achieve these goals, offering cleverly designed spaces and amenities with supportive staff to reinforce these objectives. One gym operator that aims to deliver on this ambition is VASA Fitness, a company aiming to expand rapidly across the Midwest.
"The first key element is our relationships with members as we build new sites. "We pivoted away from new construction because of supply chain issues and are currently focused on renovating or rebuilding existing sites. As soon as the supply chain improves, we will go back to building ground up clubs," explains VASA Fitness CEO Rich Nelsen. He adds, "Our ability to pivot helped us quite a bit. In VASA, we are building the right management team and building technical confidence within the organisation, with people who are experienced in high-growth businesses."
The second priority, he tells us, is understanding consumers and learning from them over time. "We've done a great job. We know where the consumer is moving, and this has created a big differentiator between us and other brands building gyms that look roughly like what we did ten years ago. We continue to evolve and pivot as the consumer also pivots," Nelsen tells us in his interview with CEO North America.
The company has expanded to nearly 10 states and has rapidly become one of the top 20 largest health club operators in the country.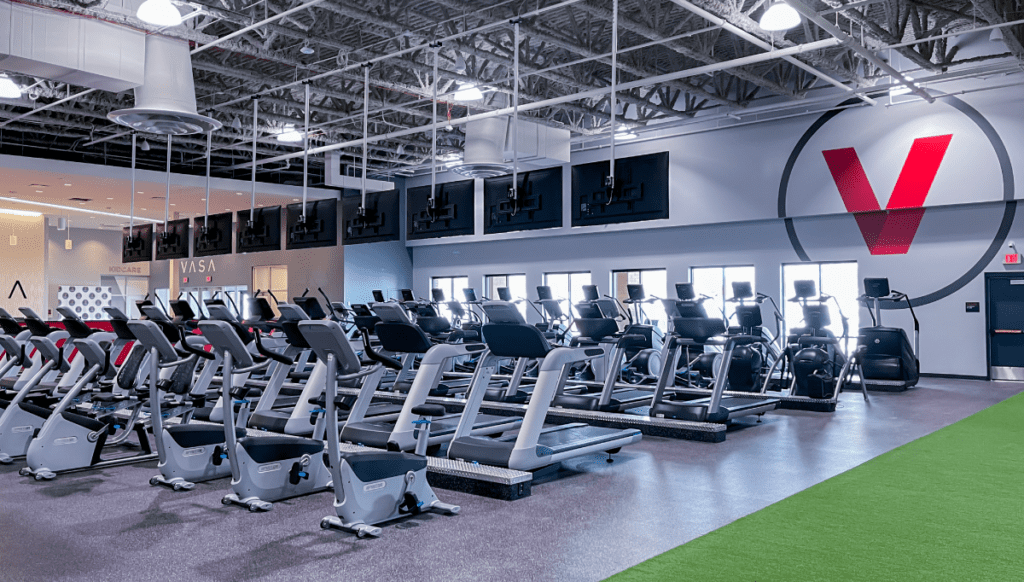 Growing the company to scale
The Utah-based company appointed Rich Nelsen as CEO in March 2018. Nelsen recalls when he joined the small family-operated business, that had achieved private equity investment just a couple of years earlier. "I saw the opportunities we had. I saw how we look and understand our customers and how we could really grow this company to scale. We had aspirations of growth across the U.S.", Nelsen says.
According to the CEO, one major difference in the VASA Fitness process is in its ability to develop the business by building a clear brand, and not only by expanding territory and opening new gyms. Nelsen has strengthened VASA, founded in 2014, by focusing on the consumer and building a relationship with them. "And just like any other major business, we became successful after hiring the right people and putting them in the right place to help us grow the company. Today we have 51 clubs, we were less than half of that four years ago," Nelsen tells us.
According to Nelsen, the company is uniquely positioned as the premium brand in the high-value segment. "You look at the fitness industry and you see the high value and price segment, and the premium segment, and then you have some people in the middle. Our goal is to be the most premium option in the high-value, low-price segment, with the same focus on top amenities, classes and staff as the core values of the company."
Nelsen explains that VASA Fitness has been able to offer a much higher value for the same price compared to other gyms. "Most of our gyms are 60,000 square feet with all amenities set, in what we call affordable pricing, meaning you can get a $9.99 basic membership and have access to a wide cardio, training and weight-training space. Others charge much more for a similar offering," he notes.
Everything is in-house
Nelsen gained experience in gyms after serving as CEO at In-Shape Health Club before taking the VASA Fitness helm. He joined the industry after working as a senior executive at Starbucks Coffee for 13 years, where he held several domestic and international roles. According to Nelsen, the mid-term goal is to open 10 more clubs a year across nearly 20 states, mainly focused on the Midwest region. "We are uniquely positioned because everything is in-house. All of our design is in-house, the construction management is in-house, so we can move rapidly," he stresses.
Having all amenities in one place is a key element for the company's success. Another major differentiator is how the company picks its locations and how it uses data to understand its consumers. "Consumers' changing preferences represent no problem for the company that can switch, for example, changing racquetball courts to a new area we have, called Olympic lifting, which is equally appealing for both female and male users today," Nelsen notes.
VASA Fitness approaches its staff as it does its consumers, establishing a bond with them and understanding their needs. "Because of our culture, we treat people outside the organisation the same way inside. A high level of communication, high level of partnership, win-win attitude," Nelsen notes.