CEO Ginni Rometty, one of the most powerful women in the IT industry, shares how she has overcome challenges at IBM.
Akua arrived in Ghana with her mother in order to seek out a better life, but the circumstances were wrong and the six-year-old girl was sent by her mother to beg for money on the streets of Accra, the capital.
Akua's story is not unique in Africa where 40% of women lack access to basic education.
There are many NGOs that promote the education of women, and today, girls who miss out on lessons can attend classes via smartphone and be empowered by technology.
On the other hand, it helps to have a teacher, a human being, as a role model to serve as an inspiration to such young girls. One such tutor, Madame Ama, saw Akua was gifted and succeeded in sending her to school.
The last report concerning Akua stated that she was finishing her last year in medical school. Her dream is to go back to her village, set up her own clinic, and give hope to other girls like herself.
To help support the access of young girls to education in Ghana, IBM's Corporate Service Corps teamed up with the Peace Corps, the Let Girls Learn initiative, and TECHAi-DE to provide smartphone technology and other classroom resources to expand such opportunities across Africa.
Digital revolution
Ginni Rometty became one of the corporate world's most powerful woman seven years ago.
In her own words, however, it was merely a "normal transition." Indeed, her promotion to chief executive officer of IBM, which was announced October 25, 2011, was both planned and executed smoothly—two things that were anything but the norm in the tech industry in those days (think Yahoo! and HP, for starters.)
Rometty's promotion had been hinted at for some time, internally and increasingly externally, in particular during that summer's Big Blue 100th birthday celebrations.
Rometty also played a key part in two moves that made an ambitious growth strategy such as IBM's seem possible: the acquisition of the consulting arm of PricewaterhouseCoopers, which she helped integrate, and the development of IBM's delivery centers for IT services in China and India.
The not-so-smooth way
But not everything during Rometty's time at the top has been plain sailing.
Given her age (she recently turned 61), a dinosaur analogy was commonly wielded by her critics. Technology giants, in fact, are a bit like those prehistoric animals.
Most do not adapt successfully to a new age—a "platform shift" in industry lingo. A few make it through two and even three shifts, but no more. Indeed, only a single company has spanned them all: IBM, which is more than a century old, having started out as a maker of tabulating machines that were fed with punch cards.
Yet after 21 consecutive quarters with falling year-on-year revenues, doubts had been growing about whether IBM could manage the latest of these big shifts: the move to the cloud, or computing delivered as an online service; and the rise of artificial intelligence (AI), a label for all kinds of digital offerings based on insights extracted from reams of data.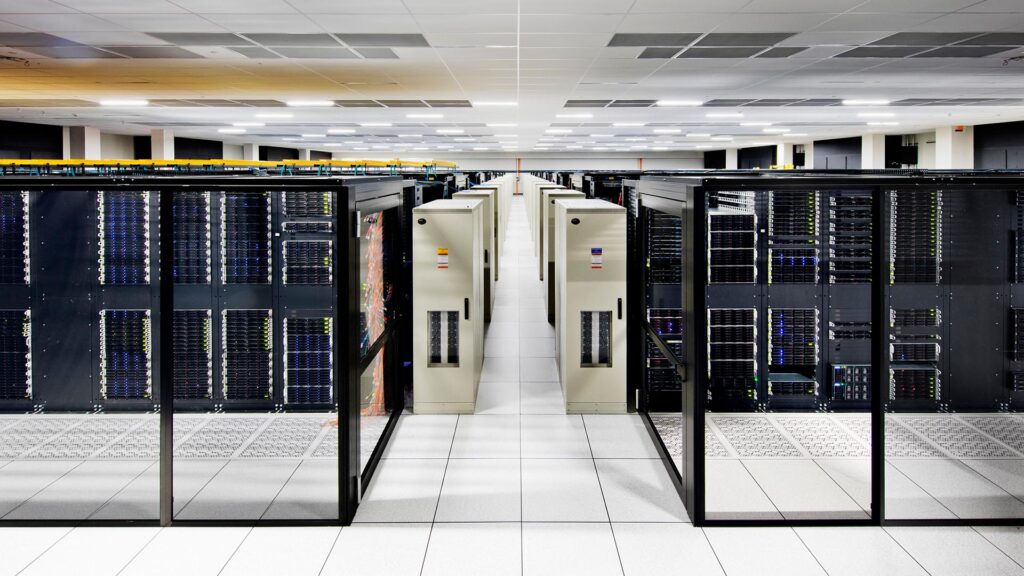 The internal revolution
Nevertheless, following a year of financial turbulence, IBM's takeover of Red Hat, announced last October, is a deal that could produce an über-cloud. The $34bn acquisition is another sign that open-source revolutionaries have won.
Red Hat is no household name, but in the IT industry the firm is considered a big success. Founded in 1993, it reached $2.9bn in revenue in its most recent fiscal year.
It takes free open-source software, makes improvements, bundles it with other tools and services, such as technical support; and charges a monthly subscription fee.
The first product was a version of Linux, an operating system. It later acquired or developed more and more pieces of software that are needed to power computing clouds. One of the latest additions to its collection was OpenShift, a program that allows computing tasks to be easily moved around between data centers.
Red hat etiquette
The deal probably means that Ginni Rometty will stay on for a few years more to see out the integration process.
Analysts thought she was on her way out, not just because her strategy seemed to be failing, but because at 61, she is older than the standard retirement age for IBM bosses of 60.
More importantly, however, IBM hopes that the acquisition will give it a chance to catch up in the market for cloud computing. Big Blue failed to take the trend seriously in the late 2000s and decided not to invest in a network of huge data centers. As a result, it has fallen behind the big "public" clouds (as opposed to "private" ones, which only serve a particular company), such as Amazon Web Services and Microsoft Azure.
Red Hat's OpenShift über-cloud is intended to allow computing workloads to run anywhere: whether it is in corporate data centers, on any of the big public clouds, or a combination thereof.
Angela K. Jimoh, IBM's first female Country General Manager in Africa, explains why girls in that continent suffer.
Jimoh arrived at IBM a year before Rometty who took the pole position on January 1st, 2012.
Three years later, Jimoh was named Country General Manager in Ghana. Rometty saw a skilled and experimented woman in business planning, banking, business development and strategic and marketing strategy.
Now, IBM's CEO needs this fresh point of view to save her position in a company that was once directed by tailored and tight men.
The Davos experience
At the 2020 World Economic Forum in Davos, IBM launched the IBM Policy Lab – a new global forum aimed at advancing bold, actionable policy recommendations for technology's toughest challenges – at an event hosted by Ginni Rometty that explored the intersection of regulation and trust in emerging technology.
IBM's policy paper on AI regulation outlines five policy imperatives for companies, whether they are providers or owners of AI systems that can be reinforced with government action. They include:
Designate a lead AI ethics official. To oversee compliance with these expectations, providers and owners should designate a person responsible for trustworthy AI, such as a lead AI ethics official.
Different rules for different risks. All entities providing or owning an AI system should conduct an initial high-level assessment of the technology's potential for harm. And regulation should treat different use cases differently based on the possible inherent risk.
Don't hide your AI. Transparency breeds trust; and the best way to promote transparency is through disclosure  making the purpose of an AI system clear to consumers and businesses. No one should be tricked into interacting with AI.
Explain your AI. Any AI system on the market that is making determinations or recommendations with potentially significant implications for individuals should be able to explain and contextualize how and why it arrived at a particular conclusion.
Test your AI for bias. All organizations in the AI developmental lifecycle have some level of shared responsibility in ensuring the AI systems they design and deploy are fair and secure. This requires testing for fairness, bias, robustness and security, and taking remedial actions as needed, both before sale or deployment and after it is operationalized. For higher risk use cases,this should be reinforced through "co-regulation", where companies implement testing and government conducts spot checks for compliance.