Jeff Miller
CEO / Synchronoss
Advertising is a tough game, but it has been at the heart of some of the world's most influential companies. It is now paying for social networks and search engines and as AI matures, we may see it permeating even deeper into our lives. But amid the hype it is easy to forget that subscription models have long been a driving force in content consumption, dating back to the first newspapers in the 17th century. The last decade has seen an explosion in popularity of subscriptions, driven by streaming and cloud services. Cloud is where Synchronoss excels.
Today in an age where misinformation floods the digital world, and attention spans are shrinking, subscriptions are making a comeback. And at the forefront of this resurgence is Synchronoss, led by its CEO, Jeff Miller.
"Despite the global economic headwinds and challenging competitive dynamics in the mobile industry, we continue to deliver double-digit subscriber growth," Miller told CEO North America.
Synchronoss, a software company based in Bridgewater, New Jersey, is bringing the past to the future by using cloud computing technologies to help companies turn individual clients into networks sharing conversations; as if every reader of the New York Herald in 1871 could not only follow the British adventurer´s expedition to find Livingstone, but could also talk about it instantly with fellow readers.
The company's software enables multimedia messaging, email services, cloud storage and other technologies which can be bundled by a global community of communications providers.
"As we move through 2023, we are accentuating the strong profit and growth profile of Cloud while continuing to drive free cash flow improvements through disciplined cost management efforts."
Miller – who combines an MBA from the Ohio State University with a marketing degree from Miami University – learned all about technology and customer loyalty and acquisition in the trenches of one of the most dynamic periods in history. When he graduated from marketing in 1985, Apple had sold 2.1 million units of Apple II computers over eight years. The internet was still just two years old after springing to life in 1983 with the introduction of the Transfer Control Protocol.
The recently graduated Miller hit the ground running, entering AT&T, which at the time had just been forced to divest its local telephone operations in 1984 – retaining only its long-distance, R&D and manufacturing arms.
Afterwards, Miller worked with major technology-related brands such as Motorola, coming through the company's mobile network division until finally spearheading the growth of mobility division as corporate vice-president and general manager of North American Operations. From there it was just a short step up to the higher rungs of the corporate ladder in Synchronoss, where he became CEO in March 2021 – some 25 years and several technological revolutions later.
"The emerging fascination with generative AI is something that we anticipated and have already applied to the updated cloud offering."
Now almost thirty years later AT&T remains a loyal customer.
One of Miller's hallmark achievements has been Synchronoss' collaboration with AT&T to create its personal cloud for leveraging customer engagement. This system allows AT&T customers to back up, sync, access and share content across devices while their information is stored on the cloud service's servers.
"AT&T's push for additional reach of the cloud offering demonstrates the value that they're deriving from the Synchronoss Personal Cloud," notes Miller, pitching one of his benchmark products. "The expanded marketing contributed and will contribute to growing subscribers and invoice revenue growth in the future."
"The strength and efficiency of our R&D efforts make it so that we're always at the forefront of the technology curve," Miller told investors recently. "These upgrades leverage artificial intelligence and machine learning."
"Along with the healthy expansion coming from existing cloud customers, we are building an increasing pipeline of prospects to expand our global reach."
Synchronoss is now harnessing AI to optimize photos, allowing users to enhance images and create flashbacks to meaningful moments. Subscribers no longer can only show content they have seen and experienced, but also what they want to have seen and experienced.
Building customer engagement in this way however requires the tremendous computational power offered by cloud computing. The company officially passed the mark of 10 million cloud subscribers in 1Q23 and logged 14% growth in its global subscriber base that same year. Cloud revenue now accounts for around 65% of the company's total revenue.
And though AT&T is a giant, the global possibilities are even greater, with a world full of companies seeking to leverage cloud computing to improve customer engagement. This is where Miller's thirty years of industry experience comes into play. His resumé is an ode to international deal-making with some of the world's most iconic companies popping up time and time again during his career.
Synchronoss just reached a block buster 32 million subscribers for its rich communications-based messaging services, evolving the lowly SMSA into an in-call multi-media platform. The company has just announced a major deal with an (as yet) unnamed tier-one operator in the Asia-Pacific region with 10s of millions of subscribers.
"This multi-year agreement with a Tier 1 operator based in the APAC region demonstrates the progress that we're making to expand the reach of our cloud business," Miller told investors recently. "As part of the testing and deployment phase, we have been integrating into their systems, establishing hosting environments, and localizing the user experience."
Miller expects the deal to launch in the 2H2023.
"Cloud remains the growth engine for Synchronoss and while this milestone reflects our efforts to date, we believe it represents only a fraction of the potential opportunity to penetrate our existing customer subscriber base and the total addressable market at large."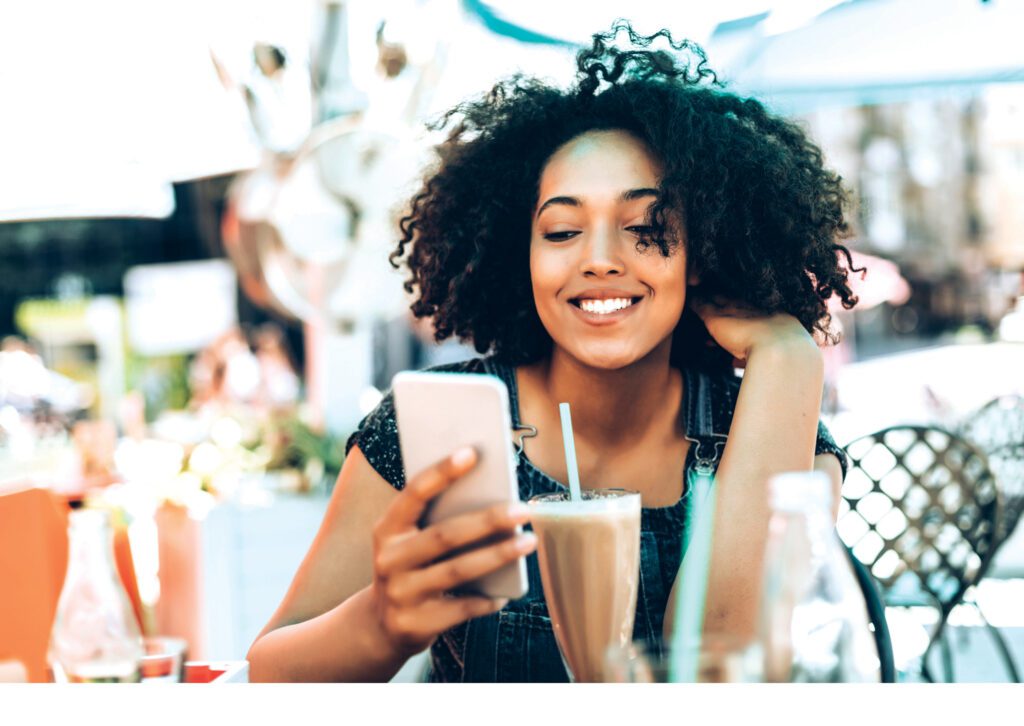 Meanwhile, Synchronoss has been growing its subscriber base in double digits for 12 consecutive quarters on the back of booming innovation in the communications market, driving revenue to $253 million in 2022. Additionally, despite a tough year with unfavorable exchange rates and a faltering global economy, Synchronoss delivered a $20M year over year improvement in operating income.
The company's guidance for 2023 is unequivocally positive.
"Based on the continued strong performance within our core cloud business, as well as improvements in operational expense management, we are reiterating our expectation to be cash flow positive on an unadjusted basis for 2023," said the company's CFO, Lou Ferraro in Synchronoss 2022 end-of-year conference call.
Aside from the hard numbers behind Synchronoss battle for growth in the jungle of communications software, Miller also has an eye on networks in the physical space as a member of the board of the non-profit 1871 Chicago, one of the United States' most important business incubators.
Clouds are often seen as the kill-joy interlopers ruining a sunny day. But they also make rain. The challenge for Synchronoss and Miller will be to turn technological potential into the steady recurring growth – one subscription at a time.
That is the beauty of subscriptions.