Rick Cohen
Chairman and CEO/Symbotic Incorporated
Over the past 15 years, Symbotic has developed the next generation of end-to-end robotics solution technology for the supply chain industry. The company went public on June 8, 2022. Chairman and CEO Rick Cohen's unique vision is the power behind this unusual success story.
In November, Symbotic Chairman of the Board and current President & Chief Product Officer Rick Cohen returned to his role as Chief Executive Officer after passing the baton to Michael Loparco last April. "Reflecting on our critical next phase of growth, we determined that a single point of leadership is the best way to lead Symbotic. Michael helped us scale for future growth and advanced our partner network and operations," he explains.
It's been a busy time for this company as warehouse automation, which began to take off with the retail eCommerce boom, is now in overdrive due to the sharp rise in online shopping during the pandemic. Labor shortages, ever-complex SKUs, and supply issues that require more stringent resource management are other significant factors pushing this trend ahead, and Symbotic is leading the charge.
It's interesting to consider that in 2019, the warehouse automation adoption rate was only 8%. It's expected to rise to at least 45% by 2030. There are many reasons that this technology is an increasingly critical force.
In addition to boosting the ROI by making fulfillment faster, more accurate, and more productive, automation makes the most of every square foot of a warehouse, often saving 30-60% of available space. While requiring less room to maneuver than forklifts, AI allows those bots more flexibility in inventory storage because items don't need to be consistently stocked in the same places. Symbotic's robots can also build much taller, denser, mixed-use pallets, which are more stable, easier to load, and take up less space in the trailers, thus reducing fuel costs. Their bots can maneuver at speeds of up to 25 mph, while at the same time, dramatically reducing workplace hazards. In contrast with other automation systems, Symbotic's bots are untethered rather than bolted down or limited to fixed routes.
Beyond logistics, retailers are moving toward automation for customer-centric reasons as well. Fulfilling orders quickly and accurately improves the customer experience, thus building loyalty.
"Our vision at Symbotic has always been to reinvent the supply chain with artificial intelligence and robotics – transforming the distribution network into a strategic asset."
Meanwhile, automated warehouses are beginning to create jobs for a new class of professionals with expertise in all areas of applied automation, including bridging the gap between humans and robots.
THE STORY BEHIND THE STORY
Symbotic's Chairman and CEO, Rick Cohen, got into the warehouse automation business because he wanted to make his own warehouses more efficient. Having grown up in the grocery business, Cohen had already spent his life building his family's traditional grocery distribution business, C&S Wholesale Grocers, into a $25 billion powerhouse, placing it among the ten largest
privately-owned companies in the U.S.
His accomplishments were no small feat. Grocery wholesaling is a challenging, small-margin business. The more logistics challenges Cohen faced, the more confident he felt that the industry's future would rely on automation. His thinking was ahead of the game. Based on his conviction to automate, he began investing in several "off the shelf" supply chain automation technologies to make his own C&S Wholesale Grocers warehouses run more efficiently.
However, in time, he grew increasingly frustrated because the solutions he bought did nothing more than automate the manual processes he was already using. To his mind, that wasn't enough. Undeterred, he continued reading everything he could find about automation while thinking about better solutions.
By the late 1990s, he began building out C&S's first automated warehouse in York, Pennsylvania. The 1.4-million-square-foot building took years to build. At this point Cohen was still using off-the-shelf technology and needed an additional tower to run it. Though this new automated warehouse was more efficient than previous warehouses, it was also too large and expensive to be viable. "I learned what automation should not be," Cohen says.
Knowing the ins and outs of the grocery warehouse supply chain challenges, Cohen eventually concluded that to make meaningful strides, he'd need to re-imagine automation from the ground up. That realization led him to pen to paper and build a plywood prototype to test his own ideas in his warehouse. Gradually, grocery partners visiting C&S operations saw the efficiencies and started asking Cohen how they could go about adopting his proprietary solutions. In 2007 Cohen founded CasePick Systems. In January 2012, the company was renamed Symbotic.
In 2014, Target adopted Symbotic's technology rather than building a new distribution center in Woodland, California. In 2017, Symbotic began working with Walmart at their distribution center in Brooksville, Florida, where the company's automated technology was deployed to sort, store, retrieve and pack freight onto pallets. In the same year, the company also began working with Albertsons. In July 2021, Walmart started introducing Symbotic robots to 25 additional regional distribution centers.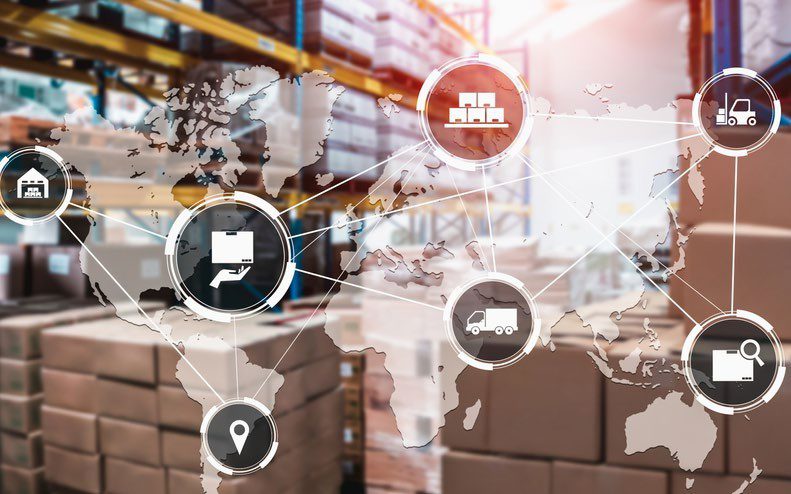 "There were plenty of times where we said, 'Should we quit? Should we cut our losses?"
Despite its impressive client list, the company flew largely under the radar. Many articles were written about warehouse robotics while Cohen continued to build Symbotic primarily in stealth.
That changed in December of 2021 when the company announced it would go public by merging with SVF Investment Corporation in a special purpose acquisition company affiliated with Soft- Bank. Symbotic Incorporated and its Class A common stock began trading on the Nasdaq Stock Market under the ticker symbol SYM on June 8, 2022. Its market cap was roughly $7 billion.
Cohen explains that after putting "hundreds of millions" of his own dollars into the business, he wanted to move quickly on R&D. Going public would bring in the cash from new investors to make that happen. Having investors also allowed Symbotic to acquire smaller companies in the industry strategically. "We've run into a couple of companies that have not been able to scale or finish a product," Cohen said in a Forbes interview. "I think we'll have opportunities to say, 'Why don't we buy your company and scale it faster?' I want to be able to do that."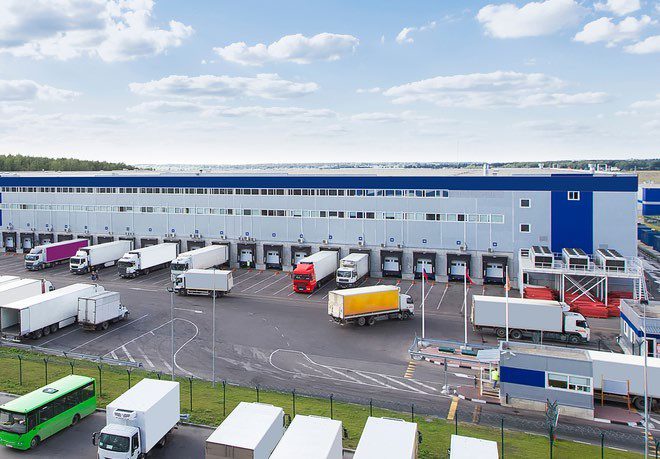 Prior to going public, Cohen had always kept an intensely low profile, which is unusual since his current net worth is estimated at $8.4 billion. He and his wife live in a relatively modest home in the small town of Keene, New Hampshire, where C&S is based. They're very active philanthropists but never seek headlines for their giving. Through the years, those who knew him joked that his goal was to own the largest company nobody knew about and to be the wealthiest person nobody had ever heard of. Case in point, he has always refused to put any C&S branding on his large fleet of trucks that continually cross U.S. interstates.
In that respect, bringing in outside investors presented an enormous adjustment for Cohen, who had been at the helm of one of America's largest private companies for decades. In the days before going public, he told Forbes, "I'm scared to death. It's not like we're a secret. . . . We live in a small town. We're not secretive, but we don't seek publicity. So being public will be different." Clearly, taking that leap was a wise choice.
GOING PUBLIC PAYS OFF
In November 2022, Symbotic reported revenue of $593.3 million for the full fiscal year, reflecting 136% growth year over year.
When these earnings were announced, Cohen remarked, "Symbotic achieved record quarterly revenue with accelerated system installations during the fourth quarter. We are excited to have established multiple worldwide outsourcing partnerships to support our robust growth plans through 2025, and we expanded our customer base with a new multi-system win,"
Symbotic initiated five system deployments during the fourth quarter, and the company continues to scale operations rapidly. The company projects revenue of $170 million to $200 million in the first quarter of fiscal 2023.
Cohen's original plywood prototype has evolved into a fleet of A.I.-powered robots that are self-learning and can autonomously navigate a structure the size of a football field at speeds up to 20+ mph. They self-charge in bursts every time they stop to load or unload merchandise on the warehouse grid, so there is effectively little to no downtime.
When explaining this system to Forbes, Cohen said, "It's how my mind works. . . . I can see things in three dimensions in both time and space. . . When I'm walking through the warehouse, I see the motion, but I also see what should have happened two minutes ago and why it didn't happen. It would be better if I had the gift to solve world peace. But I have the gift of organizing and sequencing work in a particular time and making it happen."
With the increasing focus on supply chain transformation, risk management, and resilience, Symbotic is a company to watch in 2023. As it states on its website. Innovation begins with imagination. The possibilities are limitless. So far, it's living up to those words.