M. Scott Havens
CEO / Bloomberg Media
Few industries have undergone such rapid or dramatic change in the last decade as that of communications and news media. In order to survive that constantly changing landscape, many media companies are now adopting new and sometimes unprecedented models and policies to redefine themselves and better serve their public. Bloomberg Media is a prime example of that metamorphosis.
From its very founding in 1993 as Bloomberg Radio, the privately owned business publisher Bloomberg Media has been all about its audience. The company's mission statement makes that clear: "to empower business leaders and our brand partners by inventing the solutions, knowledge and connections they need to thrive in a transforming world … through deep, smart, global reporting of the world of business, powered by unmatched data and the world's largest newsroom."
So when a then-49-year-old M. Scott Havens took the helm of Bloomberg Media in January 2022, he decided to take the bold – and some said, risky – step of eliminating all open-market third-party programmatic advertising on both the company's website and its mobile app.
Haven's reasoning was simple, to put the readers' interests ahead of short-term profits by removing superfluous – and sometimes poorly vetted or low-quality – ads that could possibly detract from the viewing experience or even misalign with the company's core brand.
And while Havens acknowledged at the time that Bloomberg Media's revenues would no doubt take an immediate hit as a result of the controversial move, he maintained that, in the long term, the company would benefit since better-satisfied readers would be more likely to return to the platform and, in turn, consume more content.
"Our mission is to build deep relationships with business leaders by arming them with the news and information they need to succeed."
He also was betting on Bloomberg Media's newly re-claimed digital real estate to be an ideal location for presenting in-house ads such as newsletters, podcasts and television programming, thus ultimately offsetting the loss of open-market programmatic ad revenues – which represented about 5 percent of the publisher's total inventory – with increased subscriptions and other sales.
So, without further ado, on Jan. 1, 2023, Bloomberg Media removed all third-party display ads from its digital platforms and also discontinued the use of vendors whose advertising diverted traffic away from the Bloomberg site.
"I think the most important piece of the decision to remove programmatic ads actually ladders up into what I would call our audience-first strategy, our pivot to being obsessed with our customers' needs," Havens said.
"If you make a good product and people enjoy their experience, they are more likely to remain a customer. Media businesses have not cared as much about that as they should."
Havens went on to explain that by allowing third-party ads on its sites, Bloomberg Media had essentially been compromising its own quality objectives and revenues.
"Once you have given access to outside sources, it's not just about third-party programmatic ads coming through the exchanges," he said. "Our user experience was a bit diminished. Our sites were a bit slower. And, philosophically, I had a real problem with opening up our incredibly affluent and successful audience to marketers who we're not working with us and who were paying generally 95 percent less than when they worked with us directly."
"Our bet on being ruthlessly and relentlessly focused on the customer is what we're basing our future success on."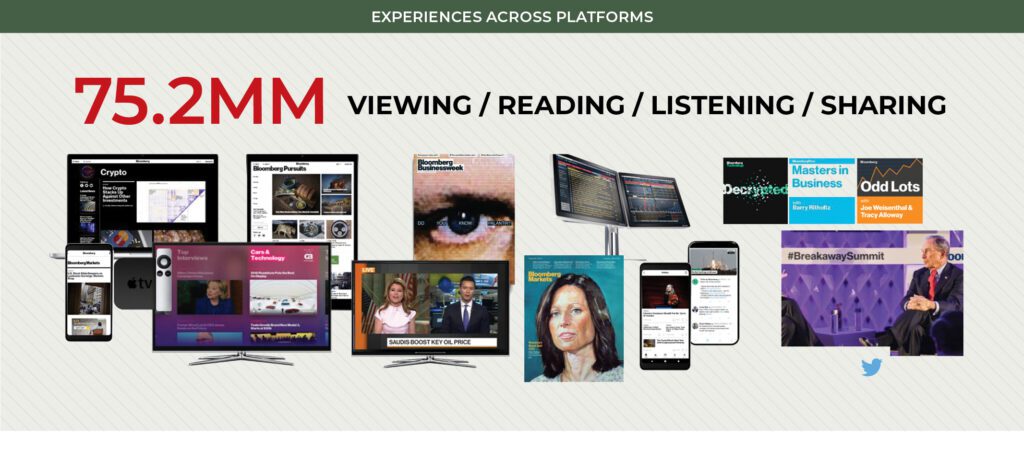 Through requiring all outside advertisers to go directly through the company's vetting and pay-scale procedures, he said, Bloomberg Media could now control both the quality and pricing of those ads.
But Havens said that, in the end, the decision was rooted in Bloomberg's "much broader strategic shift toward a deeper focus on its audience."
And while his prediction that short-term revenues would decrease did indeed take place during the first half of 2023, Havens said that the decision has already paid off with an immediate user response.
"What we've been able to do, I believe, is to deepen our relationships with our subscribers and users, with more engagement, more subscription revenue, more group subs that we're selling," he said. "We've sped up the website and we're growing our revenue base with our brands directly, and so it will pay off, without question, over the long term."

In the first half of 2023, total advertising revenue was still down, but Bloomberg Media increased its number of digital subscribers by 7 percent and newsletter subscriptions were up over 100 percent. Bloomberg Live Experiences (events) were up 35 percent. The company has also replaced six of its on-site ad units since January and implemented a new, proprietary ad product for its newsletters that has doubled its email ad revenue and increased viewer clickthrough rates by 80 percent.
Havens admitted that the new programmatic ad-free model may not be suited for every media company based on specific audiences, focuses and size, but for Bloomberg, he said, it was the right path to follow.
"We've worked really hard over many years to build a brand and a product across every platform – digital, print, web, live experiences, podcasts, et cetera – to attract the most influential and affluent audiences in the world," he said. "And, for us, providing uncontrolled access at a cheap rate to a bunch of marketers without our involvement just didn't seem to make sense."
The dramatic revamping of Bloomberg Media's digital advertising policy was not the only innovation that Havens has implemented in his brief term as CEO.
"There are probably three buckets that I've been focused on and will continue to focus on in the near term," he said. The first, Havens said, is improving customers' digital experience by personalizing and speeding-up the online platform, which he said currently accounts for about 60 percent of Bloomberg Media's business.
"We're investing heavily in our digital platform, which is the biggest part of our total business today. We are investing in lots of new programming for our networks, in particular through our Bloomberg Originals group," he said, noting that the brand has two streaming networks. "We've also been investing in lots of podcasts. We have quite a few these days that are wildly successful. We're pushing about 10 million downloads a month."
Havens' second "bucket," he said, is more focused on the business end of operations, with a strong investment in technology and organizational structure that will enable Bloomberg Media to maintain its forefront position as it expands both nationally and globally.
"The final bucket, which is really important to me, is our people," Havens said. "In media, you differentiate from your competitive set through talent, and so we spent a lot of time bringing in what I think are some of the best players at their position who are both generous of spirit and ambitious. Those are our two cultural values."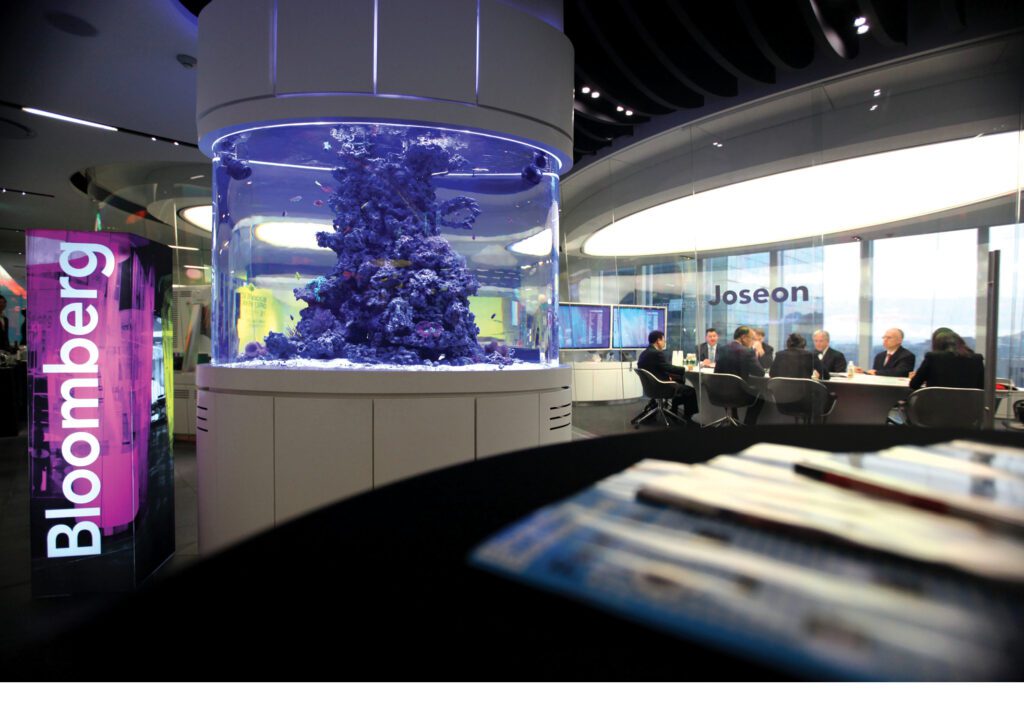 Havens said that while Bloomberg recognizes the importance of technology as an enabler of communications, the company's real driving force is its talent. He likewise said that Bloomberg is looking to expand its international market.
"Currently, almost 50 percent of our business is outside the United States, and while it's more challenging and not as mature in many parts of the world, we see that as a huge opportunity for us to grow and expand our footprint," he said.
"The consumers have spoken; they spend most of their time with video and especially the younger audiences are getting news and information through video. This is a great opportunity for us. We've got studios all over the world, and we've got 500 people working on video. This is an area in which we have a competitive advantage and we're going to leverage that."
In addition, the Bloomberg New Economy Forum in Asia, slated for November, has become an annual showcase for the company's ability to draw on the power of its global audience. More than 500 global leaders from business and government are expected to convene in Singapore this year to address the world's most pressing issues.
Still, Havens said that the rapidly changing landscape of media and news poses some serious challenges for both Bloomberg and other information outlets.
"Our growth is well-diversified across regions, platforms and lines of revenue. Bloomberg Media has never been in a more stable position to withstand any forthcoming industry headwinds."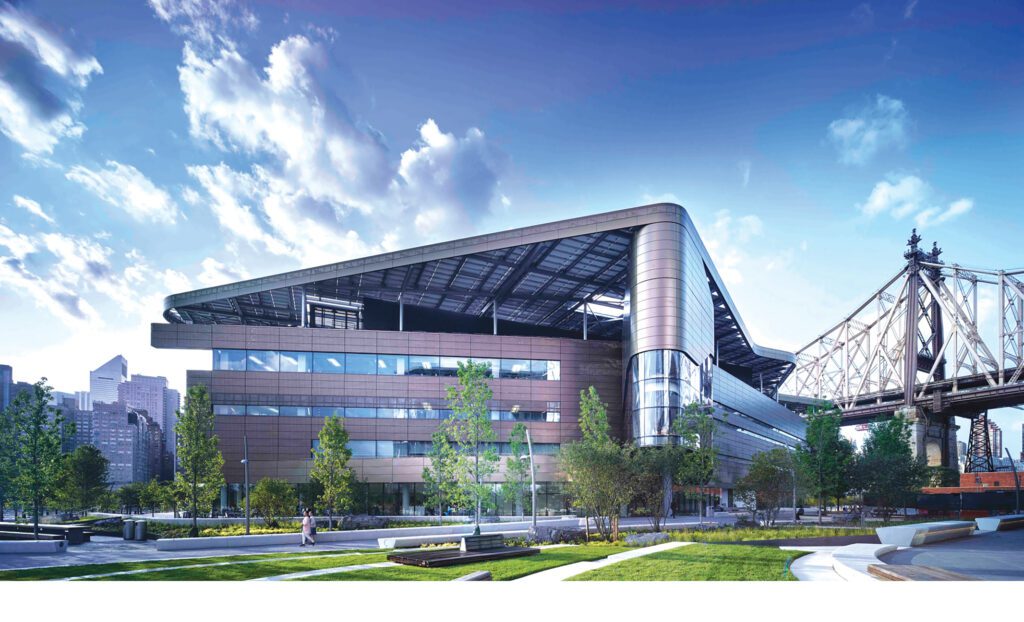 "If you don't continue to add very, very clear value to your user base, you're going to be canceled," he said. "People are going to cancel their subscriptions, especially if we're in bumpy economic times when they are looking at their monthly output, monthly costs. So I think that's real.
At Bloomberg, we are feeling very good again about our audience-centric strategy, about our pivot toward building products and features that our audiences have told us they need and want. And I think if we're valuable, if we're essential to them, they will continue to have that paid relationship with us. But that's going to be a big challenge."