Jerry Norcia
Chairman and CEO / DTE Energy
Ever since Henry Ford settled in Detroit on a spit of land between Lake Erie and Lake Huron at the turn of the 20th century Michigan has been building out its potential as one of the USA's leading industrial powerhouses.
But half a century before Henry Ford started building cars in Detroit to change the world another company was founded, the City of Detroit Gas Co. which in June 1851 erected 53 gas street lamps to keep the city bright and safe. That company has changed its name several times but it still keeps the lights on in Michigan.
Over more than a century the City of Detroit Gas Co., has evolved into DTE Energy, the largest energy company in Michigan and a powerhouse pushing the region's national leadership in innovation.
"DTE continues to be Michigan's largest investor and a catalyst for the state's economic development," the Michigan-based power generator's Chairman and CEO Jerry Norcia told CEO North America. "In 2022, we invested $2.5 billion with Michigan suppliers. Since 2010, we have invested nearly $18 billion with Michigan-based suppliers, creating and sustaining 65,000 Michigan jobs. Over the next decade, we will invest more than $40 billion into Michigan's economy."
"Our approach to attracting, developing and retaining top talent is driven by our company's aspiration to be the best in the world, and the best for the world."
Norcia came up through the company's gas storage and pipeline business, being named president of that division in 2002, before moving through the presidencies of DTE Gas and DTE Electric, to reach the CEO's chair in 2019 just one year before the epochal business event of our era: the COVID-19 pandemic.
Norcia suddenly found himself facing a community which needed light and heating but was also facing unprecedented financial duress.
"We used every available channel to encourage customers falling behind on bills to reach out for help," Norcia, a chemical engineering grad from Windsor University just across the river from Detroit, told NA CEO. "While many contacted us and received the assistance they needed, many others didn't. In March of 2020 we performed door-to-door wellness checks to thousands of our most vulnerable customers."
In partnership with state, local, community and faith-based organizations the company delivered almost $200 million to low-income customers by the end of September 2022.
"The COVID-19 pandemic brought unprecedented challenges to our customers," said Norcia. "We worked with the Michigan Department of Health and Human Services to proactively identify customers who would qualify to receive energy assistance without them having to apply for it, and we applied funds directly to these customers' accounts."
As the Biden administration called out for energy utilities to proactively use their resources to help overcome the crisis in November 2021, DTE rose to the challenge, becoming one of the first energy utilities nationwide to rise to the call.
For 2022-2023 the company is planning to access nearly $170 million in local, state and federal funds to help low-income customers pay their energy bills, all while raking in $1.2 billion in 2022 earnings and lowering the number of power interruptions by 21% and the duration of power outages by 40%.
But DTE is not solely a Michigan-based company. It has a presence, often off-grid, in 21 states particularly through its subsidiary DTE Biomass Energy subsidiary and DTE Power and Industrial which are grouped in DTE Vantage, the company's renewable energy, custom energy solutions and emerging ventures subsidiary which has even expanded into Canada.
"We are focused on building a culture of service and a diverse and inclusive workforce that reflects the communities we serve."
This forward-looking branch of the company has been consistently growing earnings by $15 million annually and capital investments of $1 billion to $1.5 billion are expected in the company's five-year plan.
"In 2023, we are placing three new renewable natural gas (RNG) projects and one custom energy solution project in service," said Norcia in a recent call with analysts. "We also recently executed a new long-term fixed fee agreement with Ford Motor Company for its new electric vehicle and battery manufacturing complex. This complex, which is expected to be in service in 2024 will be Ford's largest EV manufacturing facility in North America. DTE will invest over $200 million to provide steam, hot and chilled water to Ford and electricity to the grid."."
The company is looking forward to expanding organically in the RNG segment where it is seeing aggressive values for RNG transactions. On another front, the company is starting to look at opportunities in carbon capture and sequestration which are being opened thanks to Internal Revenue Agency tax credits in that business.
"We're looking at very small projects to sort of get our feet wet, if you will, in that process with our expertise in storage and pipeline work as well as processing," added Noria.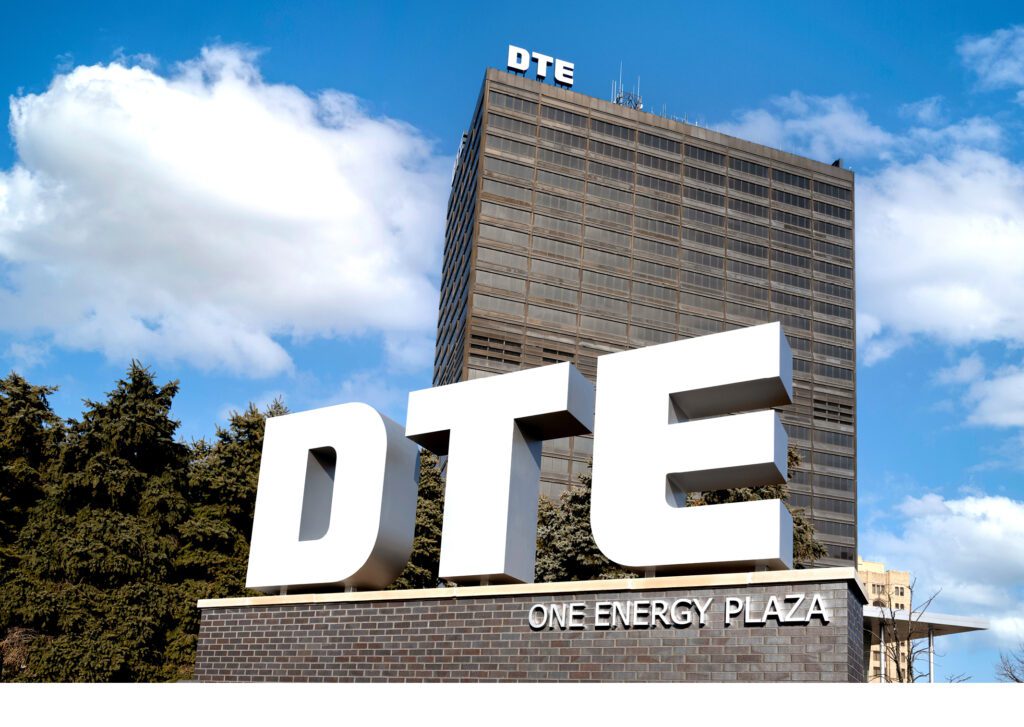 The company is also currently offering $900,000 in grants through its Emerging Technology Fund to companies that could test electrical vehicle-grid integration solutions on DTE Electric's system, solutions trialing new practices in underserved communities and solutions testing second-life applications for used electrical vehicle batteries.
"Across the country, and right here in Michigan, the energy landscape is changing rapidly."
The company's second non-utility subsidiary is DTE Energy Trading, which is dedicated to providing energy soursing and management solutions and portfolio management of gas transport and storage, as well as power generation and transmission assets in the North American market.
This part of the company had $14 million in earnings in 2022. Then DTE has two Michigan-based utility divisions DTE Gas and Electric in which it expects to invest $45 billion over the next ten years.
DTE Gas delivers natural gas to 1.3 million Michigan homes and businesses and had operating earnings of $272 million in 2022, up by $58 from $214 million in 2021 partially thanks to cooler weather.
"Our 2022 Integrated Resource Plan details the planned resources that we will use to generate reliable, affordable electric supply to meet our customers' needs 5, 10 and 15 years into the future."
"At DTE Gas, we are continuing main renewal for reliability improvements and further greenhouse gas emission reductions, as well as replacing aging transmission equipment," said Norcia. "We successfully completed 220 miles in 2022 and have a target of 200 miles in 2023.
We are targeting a reduction of 65% of our greenhouse gas emissions by 2030 and reaching net zero for our own emissions by 2050. DTE gas is ranked first in residential customer satisfaction, of which we are very proud."
But the mainstay of the company's business is DTE Electric, which has $961 million in earnings in 2022 up by $97 million from $864 million in 2021. In November 2022 the company sought a rate increase of $388 million but received only $30.5 million.
After four years effectively without rate increases the company is now requesting an increase that would go into effect at the end of 2023.
"We intentionally did not request a base rate increase during the COVID pandemic to assist customers with affordability," Norcia told analysts recently. "Since 2020, we invested more than $8 billion in upgrading electric infrastructure and our generation systems, while keeping base rates nearly flat. To continue making progress that our customers expect in supplying even more reliable and cleaner energy, the electric company needed to file a rate case."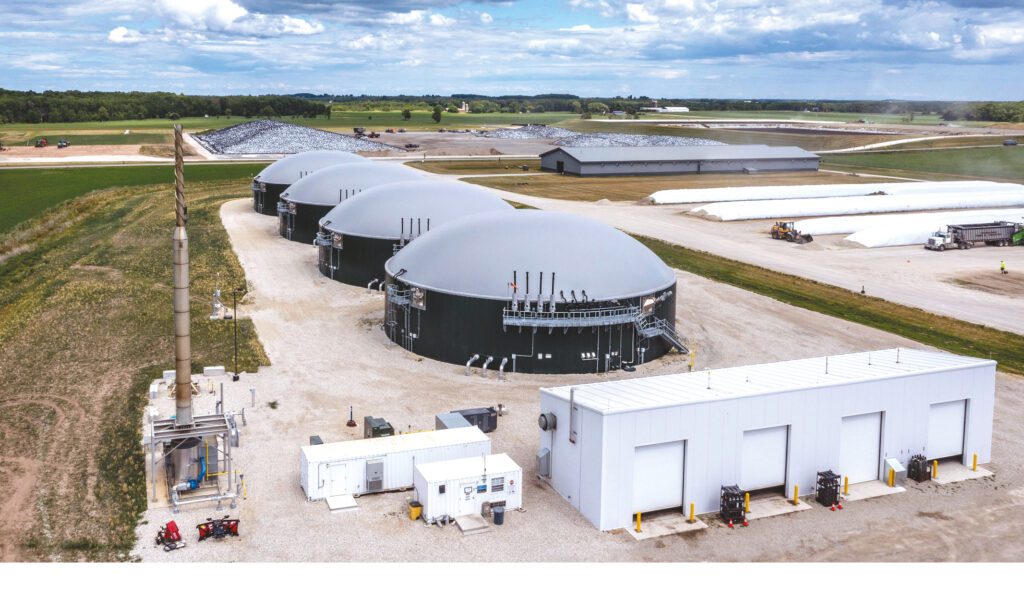 But the company has bigger targets in its sights.
"Across the country and right here in Michigan, the energy landscape is changing rapidly and fundamentally," added Norcia. "For DTE Electric, that means the way we plan for, produce and deliver electricity is changing, too. Climate change is the defining public policy issue of our time, and as an environmental leader and one of the largest electric energy companies in the country, we know DTE Electric can help address this challenge in a meaningful way."
The company has formulated an integrated resource plan out to20 years into the future that makes major strides in phasing out coal for energy generation, another urgent call to duty coming from the Biden administration.
The CleanVision Integrated Resource Plan achieves 85% CO2 emission reductions in 2035 and net zero by 2050 for DTE Electric through accelerated coal plant retirements while supporting Michigan's economy-wide reductions in greenhouse gas (GHG) emissions. The company will reach these milestones by developing more than 15,000 MW of renewables to power homes, as well as the businesses and industrial facilities DTE serves. This renewable energy generation is equivalent to powering approximately 4 million homes. The company's plan also calls for building more than 1,800 MW of energy storage to
support its clean energy transformation – more than doubling current storage capacity.
"Our plan calls for drastically reducing carbon emissions by accelerating coal plant retirements, investing billions of dollars in clean, Michigan-made renewable energy, and prioritizing reliability and affordability as we transition to cleaner generation resources," noted Norcia.
DTE already made great headway towards these goals in 2021 and 2022 by closing the Rouge, Trenton Channel and St. Clair coal plants. Already nearly one-third of the company's energy generation comes from carbon-free sources.
Being carbon-free is not something new for the company which became a leader in the generation of nuclear energy with the groundbreaking of Fermi I nuclear power plant in 1956 and with a second plant, the Fermi II plant, going into comercial operation in 1988. Fermi I was decommissioned in 1975, but the Fermi II plant still generates 20% of the electricity DTE generates in Michigan.
On the solar energy front, in 2017 DTE brought online what was at the time the largest utility-owned solar project east of the Mississippi River, the 48 MW Lapeer Solar Park consisting of two solar arrays built by local company J. Ranck Electric.
With regard to wind energy, the company will bring Michigan's largest wind park, Meridian Wind, online in April. The 225 megawatt wind park is located in central Michigan. In 2021, DTE brought three new wind parks online with a total of 455 MW of generating capacity. In total, DTE will produce 1,900 MW of energy from wind.
"As the state's leading investor and producer of renewable energy, DTE is committed to transitioning Michigan to a clean energy future while maintaining our focus on safety, reliability and affordability," said Norcia when the 225-MW project was announced. "Bringing more clean energy projects online benefits our customers, the environment and the state's economy."
Our low-income self- sufficiency program has an 80% success rate of enrollees completing their payment plan cycles and building a pattern of self-reliance."
But despite the company's technical prowess, it is the human side which keeps the business running. DTE is a national leader when it comes to the diversity of its suppliers, an important issue in a state in which 1.3 million inhabitants are African American and more than half-a-million are latino.
"We're glad to share our strategy for cultivating local suppliers with other companies and also learn from them because when our state's economy grows, everybody wins," Jaspreet Singh, Corporate Services vice president said.
DTE has won 54 supplier diversity awards since 2018, setting an example for the whole region.
"Expanding opportunities for a diverse range of business owners is critical to ensuring the success of our state," added Singh. "That's why we seek out diverse small and medium businesses and connect them with new growth opportunities. We've replicated this success over and over again to generate thousands of jobs."
The company invested $2.5 billion with Michigan businesses in 2022 sustaining more than 11,000 jobs. But DTE's people approach is not just to keep up appearances.
"Energy companies across the United States, including DTE, are managing a historic turnover in workforce as the baby boomer generation retires," Norcia told North American CEO. "DTE projects that approximately 33% of our employees will be eligible to retire during the next ten years – a period during which we will continue transforming our energy generation and distribution infrastructure."
DTE placed among the top 4% in Gallup's Great Place to Work ranking, positioning it to weather the storm, as well as hosting 4,000 Michigan youth in a summer youth employment program helping them pick up the skills for professional and skilled trade careers.
Internally the company focusses on two areas.
"First, we connect employees to our company's vibrant culture, which includes safety and wellbeing, service excellence and community engagement," said Norcia. "We continually assess employee sentiment and adopt policies that enable and inspire our team members to give their best energy toward serving our customers, communities and each other."
"DTE has donated more than $50 million to human service agencies since 2016 to assist customers in paying their past-due energy bills by enrolling them in our low-income self- sufficiency program."
An example of community thinking and forward looking practice is the grant given by DTE to the DTE Power and Electronic Drives Lab at the University of Dearborn, Michigan, allowing the growing community of young people interested in energy conservation and environmental protection the chance to study power electronics, hybrid electric vehicles and renewable energy systems. And DTE is active even among younger students.
"I'm especially proud of our work with local high schools and technical centers to train students for jobs in skilled trades," Norcia told NA CEO. "We have partnerships with three Michigan school districts to help strengthen their Career and Technical Education energy programs. Michigan high schoolers from rural and urban areas learn about careers in energy and earn a nationally recognized Energy Industry Fundamentals certificate."
And so Michigan's DTE comes full circle from people to pipelines and back again to keep the lights on in one of the United States' industrial powerhouses.