Karen S. Lynch
President and CEO / CVS Health
The ancient Greek physician Hippocrates once said, "Wherever the art of medicine is loved, there is also a love of humanity." He later went on to add that "there is an art to medicine, as well as science, and that warmth, sympathy and understanding may outweigh the surgeon's knife."
Karen S. Lynch knows what it is like to be caught in a labyrinth of confused health care services and not know where to turn for help or even what questions to ask the medical staff in a time of crisis.
Orphaned at age 12 when her mother committed suicide, Lynch was raised by her aunt, who, in 1989 was diagnosed with terminal cancer.
For weeks, Lynch sat alone in a Massachusetts hospital room watching her closest relative fade away with nowhere to turn for support or guidance.
The loss of her aunt never left her, nor did the feeling of desperation and confusion that permeated that tragic experience.
"I didn't know how to navigate the health care system," she said.
"I was confused, like many people are when trying to find their way through the health care system."
And while the trauma of witnessing her aunt's long suffering eventually faded, the firsthand experience of understanding just how difficult dealing with health care services can be left an indelible mark on both her character and her professional trajectory.
"At that moment, I realized that I could help to make a real change in America's health care system," she said later.
"What we're trying to do is build that longitudinal relationship with the consumer."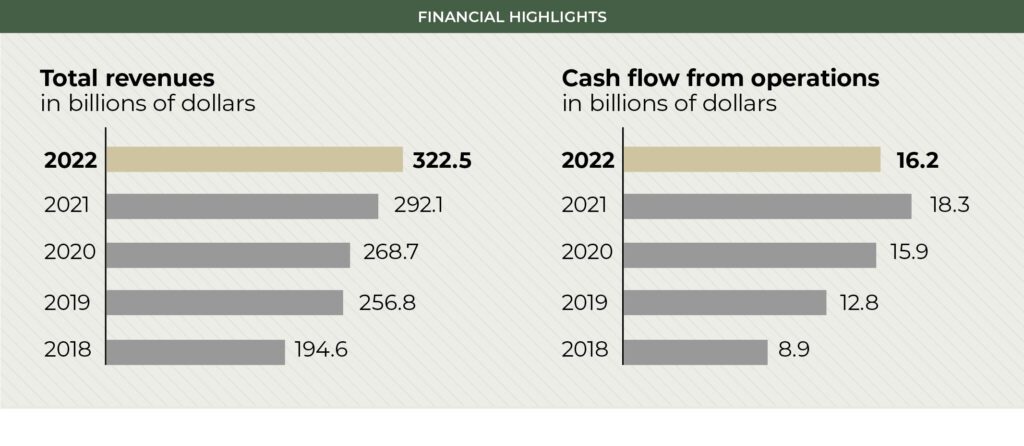 It was that epiphany that led Lynch to a major career shift two years later.
After working more than a decade as a CPA for a local accounting firm, Lynch accepted a position at the Connecticut-based health insurance giant Cigna.
Lynch spent the next 18 years learning nearly every aspect of the health insurance industry, working in Cigna's accounting, finance and human resources departments while meanwhile completing an MBA through night classes at Boston University.
By 2004, Lynch had become the head of Cigna's dental insurance unit and was overseeing that segment's overall financial accounts. In 2009, she became president of the Missouri-based Magellan Health Services group, and three years later, she joined Aetna as executive vice president and head of specialty products.
Just three months into that position, Lynch was charged with overseeing Aetna's corporate integration of Coventry Health Care, which, at the time, constituted the largest health care acquisition in U.S. history.
Hard work and a dedication to serving the public while streamlining the company's health care business won her the role of Aetna's first female president in 2015. After Aetna merged with CVS Health in 2018, Lynch once again proved her worth by helping maneuver the company through the start of the coronavirus pandemic and making sure that all 9,000 CVS pharmacies remained open to serve the public by administering vaccines and Covid tests.
It was during the midst of the Covid-19 pandemic that Lynch became the President and Chief Executive Officer of CVS following the retirement of Larry Merro in February 2021.
That appointment made Lynch the highest-ranking female CEO on the Fortune 500 list. But for Lynch, the title was not nearly as important as the chance to finally make a major difference in American health care.
"I think it's important for all of us to make sure we're taking care of our own selves because if you can't take care of yourself, you can't take care of others."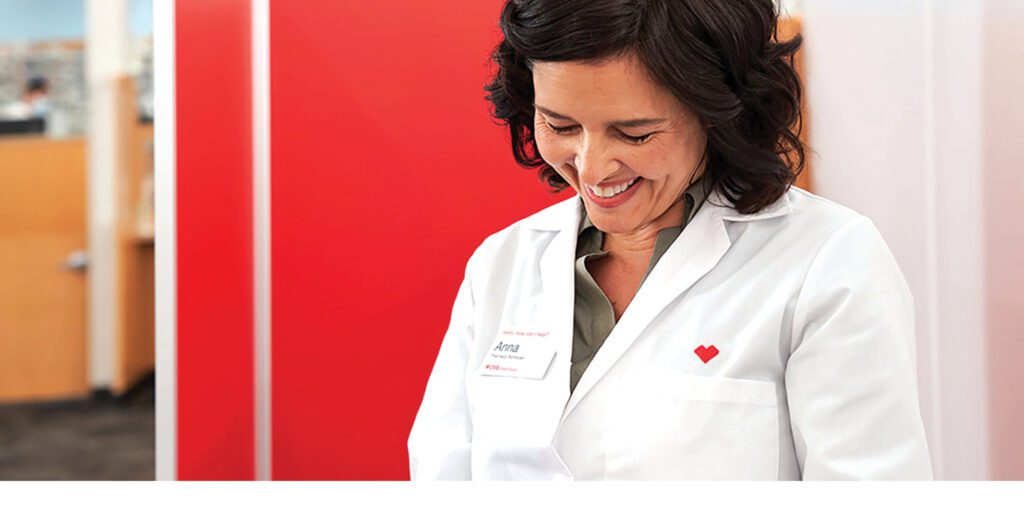 "I was thrilled that after the culmination of a long career, I would now have an opportunity to really have an impact on the health care system," she said.
"It was an opportunity to drive engagement, simplicity, effectiveness — and to drive patients to the right care at the right time, in the right places."
Now at the helm of one of the largest private health care providers in the United States, Lynch said that she took a moment to pause and think about what the true purpose of CVS was and how she could make sure that its clients would always have access to high-quality, affordable health care. To that end, Lynch said she set out to find new ways for the private health care industry to serve the greater good.
She also said that she wanted to make CVS a company that could help people navigate the health care system without excessive bureaucratic red tape and complicated paperwork.
"Because we're so central in people's lives, we have the ability to be even more central in people's lives," she said.
"That's the mark I really wanted to make, to be part of someone's everyday life where if they're healthy, they're engaging with us to stay healthy. And if they have health issues, they're engaging with us so that we can help manage and navigate that."
Lynch's vision was to move CVS beyond its toiletries and pharmacy roots and transform it into a one-stop health provider with a three-prong approach: an insurance arm to help people pay for care, pharmacy services to provide medicine and in-store health care centers to treat patients. In order to fulfill that vision, one of Lynch's first moves as CEO was to fast-track CVS's $8 billion acquisition of the in-home care corporation Signify Health.
Earlier this year, CVS completed another acquisition, that of Oak Street Health, a leading multi-payor, value-based primary care company with approximately 600 providers and more than 170 medical centers across 21 states, followed by the launching in July of Caremark Cost Saver to help lower pharmacy out-of-pocket drug costs for CVS clients' members.
And over the last two years, Lynch has spearheaded an ambitious program to transition hundreds of the company's U.S. stores into super-clinics and to reposition the CVS brand as a primary care and home health care provider.
"Our role is offering an alternative site of care, either in our retail locations, or in the home with virtual connections," Lynch said.
"We're entering into the primary care space because we believe that primary care has real significant influence over the cost of health care."
And, indeed, it does. Since CVS currently fills more than 2.5 trillion prescriptions a year, Lynch said that the company has the capacity to influence drug prices.
"When you make decisions as often as I do, you're going to make a bad call. You just have to readjust."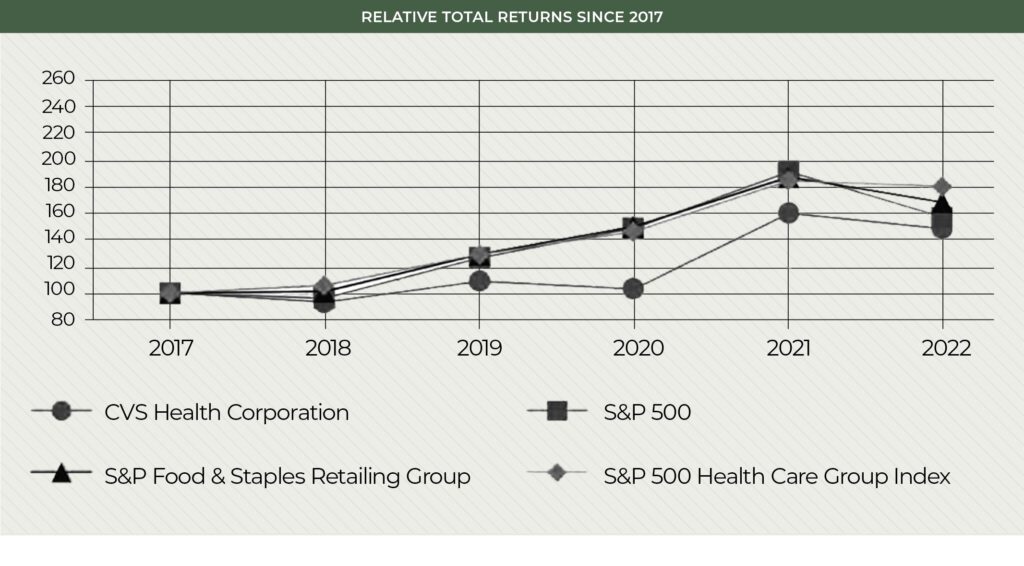 And because it insures more than a hundred million Americans, it can help to determine national copay and coverage costs, thus passing savings on to patients.
Lynch said that ultimately her goal is to convert CVS into a hands-on health care provider that can diagnose and treat a broad range of illnesses and conditions at much lower costs than a hospital emergency room.
And never forgetting her mother's premature death – which she has always insisted could have been prevented if adequate mental health care had been available to her – Lynch has made sure that psychological and mental health services are included in CVS's line of support. Last year, CVS provided more than 10 million virtual mental health visits to its customers.
"Basically, what we are trying to do is touch the entire spectrum of someone's health journey," she said.
"What we did during the pandemic to vaccinate America has really allowed us as a company to earn the right to be in health care."
Lynch's strategy to put the customer at the forefront of CVS's health care business has not only paid off for the public, but also for the company.
Last year, CVS Health topped $322 billion, up from $292.1 billion in 2021, and delivered $17.5 billion in total adjusted operating income.
"Health care, in the way I think about it as a leader, is not just about insurance – there is an emotional connection."
The company also generated more than $16 billion in cash from operations in 2022, allowing it to exceed expectations for adjusted earnings per share every quarter and surpass its financial goals for the year with each of its three foundational businesses contributing to a strong performance.
In the Health Care Benefits segment, CVS expanded membership and increased its total revenue by 11 percent, growing across all product lines.
Its Medicare business likewise delivered strong growth, adding nearly 400,000 members during the year across its portfolio for both individuals and employers.
The company's Individual Medicare Advantage membership grew at a double-digit pace and reached a major milestone with more than 2 million members, including those eligible for both Medicare and Medicaid.
After re-entering the individual public health insurance exchanges in 2022, CVS expanded its Public Exchanges presence to 12 states for 2023, and CVS's Pharmacy Services segment grew by nearly 11 percent last year. As for specialty pharmacy services, CVS increased its revenue by 19 percent over the prior year, while still providing substantial savings and transparency to its customers.
"All health care is local, and we're building a healthier world one community at a time. To do this, we need to represent the communities we're working in and we need to build the diversity to effectively support the communities we serve."
So far, 2023 is also looking promising for CVS, with second quarter revenues of $88.9 billion, up 10.3 percent year-on-year compared to the same period in 2022, and total revenues increased of $174.2 billion, up 10.6 percent compared to last year.
And with a 98-percent existing customers retention rate, the company is projected to increase its revenues by double-digits in the years ahead.
Looking forward, Lynch said that CVS is now focusing on interacting with more patients digitally. In the last two years alone, CVS has seen it digital customer portfolio increase from 15 million to 45 million.
"Technology is a game-changer in health care," she said.
"If we don't stay up on technology, we're never going to get that connected care and that personalized care."
Still, Lynch acknowledged that she is somewhat cautious about the future outlook for both CVS and the health industry in general, noting that 2024 could be relatively lackluster financially compared to 2022 and 2023 due to a number of possible headwinds such as uncertainty over Medicare Advantage, which accounts for 50 percent of its insurance premiums revenue, and weakened incomes from Covid vaccines and tests.
Additionally, the company's dramatic restructuring has cost nearly $2 billion, and in July, CVS announced that it would be laying off 5,000 employees to compensate.
"We are continuing to execute on our strategy to expand access to health services across our care delivery channels and strengthen our engagement with consumers to improve their health and wellbeing," Lynch said.
"I believe there is great opportunity to differentiate in today's changing health care landscape. Health care is getting more local and more personal. To address the changing needs, we're driving to consumer-centricity by putting our members and the people who count on us every day at the center of everything we do."