The Recession that Never Happened
CEO North America / October – November 2023
As 2023 begins to wind down, the inflation rate is finally beginning to slow and the Federal Reserve's seemingly relentless interest-rate-raising craze seems to be subsiding.
Predictions that the U.S. economy would soon thrust into reverse also appear to be fading.
The labor market is unexpectedly strong, with unemployment at a five-decade low, and business leaders are breathing a sigh of relief as a relatively painless cool-down is now looking possible. Consumer spending continues to grow and corporate profits remain robust.
There is still some uncertainty about a possible delayed blow from the steps the Fed has taken to curb inflation sharply cooling the economy in a way that has yet to surface, and even a slowdown short of a recession could be painful, leading to layoffs.
But for now, at least, talk of worst-case scenarios have been ceding the conversation to cautious optimism.
Here a CEO-NA, we have been reviewing how companies and captains of industry are beginning to embrace artificial intelligence, as well as providing insights on how North America will reach its EV goals as viewed by the Wilson Center and whether the Bank of International Settlements believes cryptocurrency has a future in the global economy.
In our At the Back section, we offer a lighter take on trends like corporate-universal salaries and how work cultures around the globe vary from country to country. And just for fun, we have included a travel section on Mexico's unique Day of the Dead celebrations, coming up on November 1 and 2.
Thérèse Margolis
Would your business benefit from our executive and investor readership in 2023? Get in touch at editorials@ceo-na.com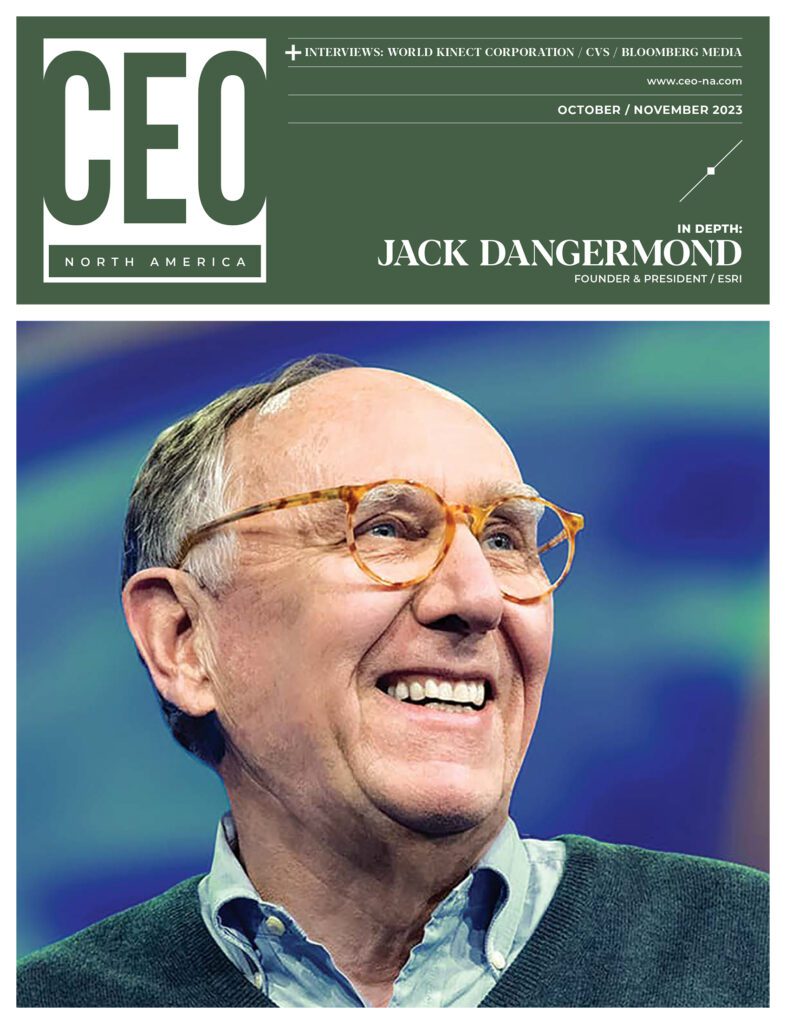 In Depth Interviews with…
052-061 Jack Dangermond, Founder and President / ESRI
062-071 Michael J. Kasbar, CEO / World Kinect Corporation
072-077 Catherine Fiamma Macgregor, CEO / Engie
078-085 M. Scott Havens, CEO / Bloomberg Media
086-091 Ted Hanson, CEO & Member of the Board of Directors / ASGN
092-099 Karen S. Lynch, President and CEO / CVS Health
You can also read our previous Issues of CEO North America.
Why Tech Companies Are Moving to Texas and Florida
Elon Musk Inventions: Top 10 developments Positively Impacting Society