A recent Zenith study reveals how media consumption is shifting inside the United States.
Media is very important to the daily life of American customer, but how is consumption evolving among them?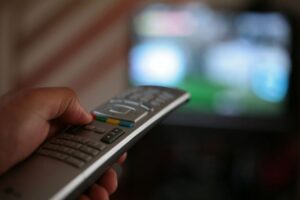 For decades, T.V. was the undisputed leader in terms of daily media usage in the country, and it still is, but studies reveal that the Internet could soon replace T.V. consumption, as 30.6% of U.S. millennials already see more than 2 hours of video per week, which requires internet connection. Another 11.7% of millennials saw more than 5 hours per week and were more likely to use their data connection while doing so.
According to Zenith's Media Consumption Forecasts 2018, 24% of all media consumption across the world was mobile during 2018, up from just 5% in 2011.
By 2020, the forecast predicts, the proportion could reach 28%, as mobile internet takes share from almost all other media.
Who and where is mobile?
Most people think of gamers as Xbox-obsessed teenagers, but it turns out that mobile is by far the more popular place to play.
For example, mobile gamers make up 88.8% of digital gamers, and span all ages. According to recent findings, by the end of 2020, gaming apps will generate $94.0 billion.
The rise of mobile is not only beating revenue, it's forcing brands to transform the way they plan their communications across media, focusing less on channels and more on consumer mind-set as the distinctions between channels are eroded.
A loss for some, a win for others
Mobile internet use has eroded the consumption of almost all other media.
Newspapers and magazines have lost the most – as Zenith estimate that between 2011 and 2018 time spent reading them has fallen by 45% for newspapers and 56% for magazines.
Specifically newspapers suffer from myriad problems that go largely unnoticed by the general public. Since 2004, the country has lost over 2,000 non-daily local papers as they struggle to adapt to the digital age.
Advertising, another shift
Adding to this ever-changing scenario, online advertising expenditure is also on the rise.
Having overtaken desktop ads last year, mobile devices are now the second largest advertising medium worldwide, trailing only behind television, who sees its leadership in danger, as online and mobile do not fall far behind.
According to data from Zenith, mobile ad spending is expected to reach $180 billion in 2020, nearly double the estimated total for desktop advertising expenditure ($94 billion).
Given the prospect of such disruptions, the agenda for every player in the entertainment and media (E&M) industry, especially those that are currently reliant on advertising, are focusing on building new revenue stream and expanding the array of strategies to build new streams.
The reinvention has much further to go, and the industrywide drive to tap into and develop new streams and business models has only just begun, and it won't ease off anytime soon.